According to an actual study of "Worx's – Real Estate Consultants" in Lisbon, the sector with the largest retail investment in Portugal has been food services & drinks.
In a year without big openings of new shopping centers, the country's retail market focuses on refurbishment and the repositioning of existing commercial properties, in order to make them more competitive and appealing to consumers.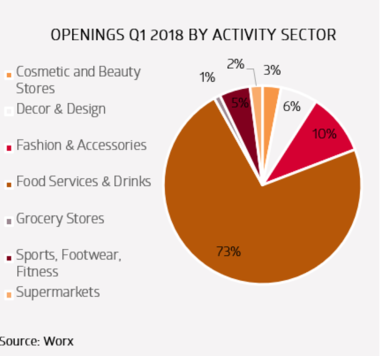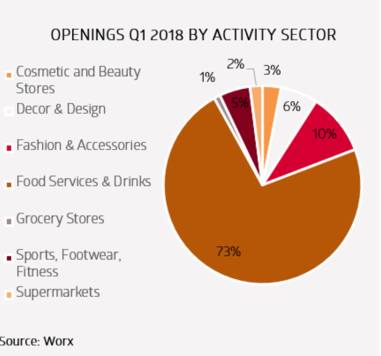 The primary target area for these interventions are restaurant areas, since they are one of the main reasons for visits and have a considerable impact on number of visitors.
An example of this was the new approaches by Dolce Vita Tejo, Alameda Shop & Spot, Alma Shopping and Saldanha Residence in food-court spaces, with new concepts and operators.
The high-street retail segment promises to continue to rival the shopping center sector.
More and more modern, and with a constantly growing range of brands, it spreads at a very fast pace throughout Greater Lisbon, extending to secondary axes.
Food services & drinks as well as fashion remain the strongest sectors with the largest number of openings.
From the sample collected by Worx during the first quarter of 2018, about 100 new stores were registered in the city of Lisbon. 73% of these openings come from the food services & drinks sector.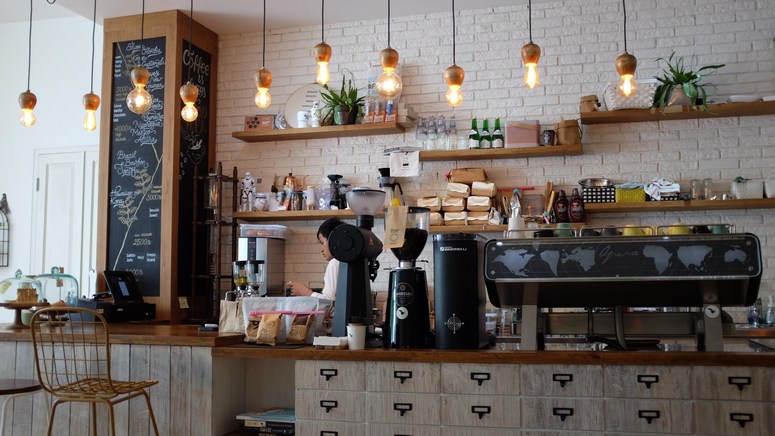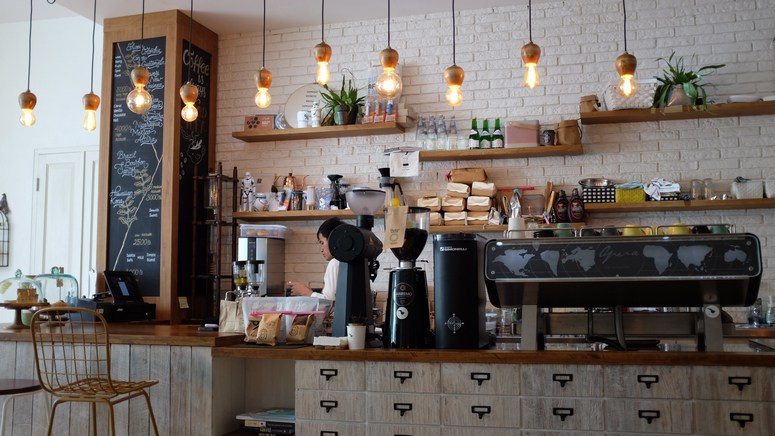 New gastronomy concepts in the country
The demand for spaces, once very concentrated in the historic center, is redirected to other areas of the city, such as the Avenidas Novas area which added new concepts in recent months: Portuguese Bakery LAB, Sportino, Joker Lounge, and Skøra. According to Worx, the retail segment is expected to put pressure on rents due to a lack of available store space for immediate occupation.
One of these new concepts, Skøra on Av. Duque de Ávila – 45D in Lisboa, was established in December 2017. The name, Skøra, comes from the Faroese flower which is also known as "Faroese lionfoot". This concept wants to introduce the Portuguese to the amazing food of the Nordic cuisine. It is set in a relaxed environment that focuses on the popular Scandinavian term "hygge" which is built on enjoying life's simple pleasures. Enjoy your meal!
Sign up for our ACROSS Newsletter. Subscribe to ACROSS Magazine.