This comes after Delancey client DV4's sale of its 50% stake in Southside Shopping Centre to Invesco Real Estate for £150 million (€178 million), and Land Securities' sale of its 50% stake in ShopStop, Clapham Junction, to DV4.
The third-party debt in the fund has now been repaid. Southside provides 59,000 sq m of prime retail and leisure space in Wandsworth, southwest London and is now held by a 50/50 joint venture between Land Securities and Invesco.
Land Securities has taken over the asset management of Southside, while Delancey has taken full asset management responsibility for ShopStop, a 6,500-sq-m, mixed-use scheme comprising a range of shops, cafes, and bars at the entrance to Clapham Junction station.
Ailish Christian-West, Head of Shopping Centres at Land Securities, said: "The sale of Shopstop follows a strong period of growth. We are delighted to be taking on asset management responsibilities at Southside and welcome Invesco as our new partner."
Follow ACROSS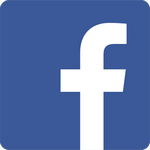 Share this article