RETAIL TECHNOLOGY
Everyone reading this article probably has enough data. Whether it is LinkedIn saying how many people clicked on your profile, a spreadsheet of yesterday's sales figures, or a prediction of what FX rates will be in 2017, it is rare to hear anyone in real estate say that nobody ever tells them anything.
The challenge now is not one of data, but diagnosis. Why is the number of visits up every day except Wednesday? I know I am giving up more and more valuable retail space to F&B, but is it helping? Do the millennial fashionistas come here more than once? Why? These and a million other questions nag real estate professionals as they do their jobs every day.
Ultimately, the core challenges being faced all around the world are pretty similar. They are emotional: a feeling of fear borne of uncertainty about the operating environment, a sense of foreboding about the punishment associated with making a wrong step.
This is the inevitable confusion that comes from operating in a blur of change and new opportunity. Underlying it is the indigestion caused by the number of new initiatives that don't seem to be making much difference. What was supposed to be innovation now feels like waste.
Power shifting to consumers
The opportunities to make real and lasting change are definitely there. Shopping centers are reinventing themselves as theaters of experience, tempting in new visitors and delighting loyal ones. There are lots of ideas. Power is shifting from the brands to the consumers, but that is accelerating a raft of initiatives that consumers are adopting gratefully: click and collect, hands-free shopping, the newest food offers, the freshest entertainment. "I need stuff" is fading away. "I want an experience" has landed.
In the background, the market has seen the death of the pure play ecommerce vendor. Being in the right location is back at the top of the shopping list as the market requirement for an integrated brand experience lands and sticks. Owning those locations is back to being smart. Even Amazon is now rolling out physical bookstores in the US.
As the only ones who know and can impact the behavior of shoppers at the center, shopping center owners are choosing to use data to fight for increased rental income, marketing euros, and ancillary income. It's not hostile either: Movvo is a Proptech company seeing a trend towards increased collaboration and data sharing between shopping centers and retailers everywhere.
"The goal everywhere is to increase shopper engagement and maximize productivity. Shoppers are more sophisticated than ever, but the industry has the tools to keep up," says Movvo CEO Cyrus Gilbert-Rolfe.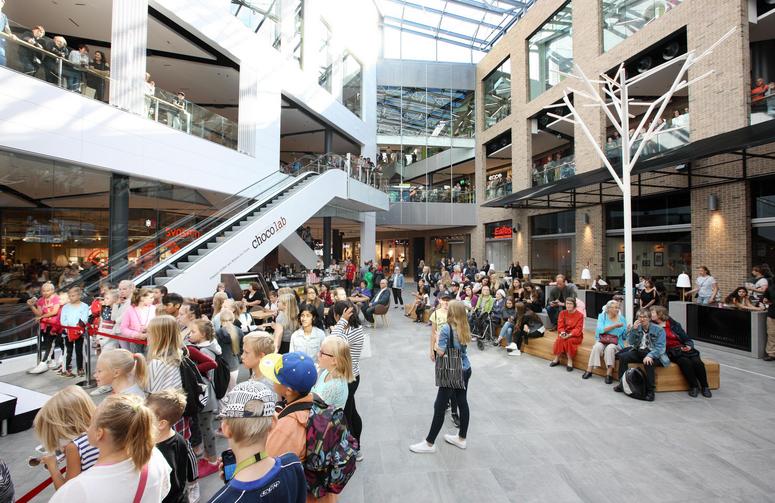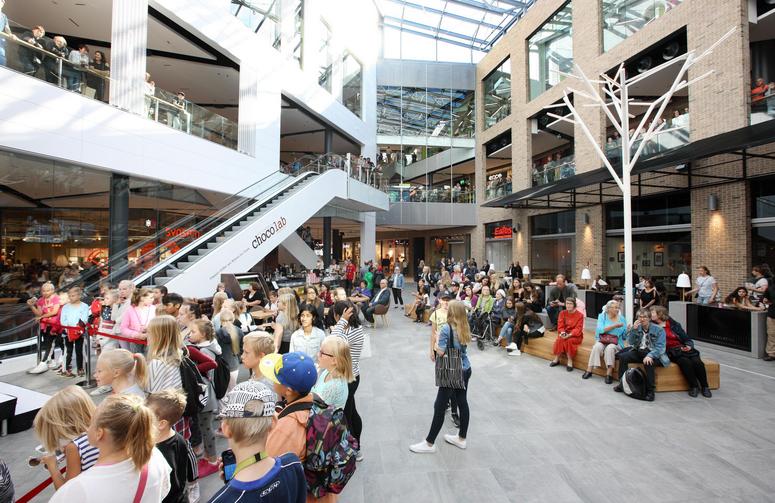 It's all about creating experiences
After many years at the strategy end of the industry, John Godfrey, VP Commercial at Movvo, has seen the challenges first hand. "The super primes are on fire. They literally can't get the permissions to build at the pace that would service their own demand." At the mid-tier, however, things are not so happy: "They are facing a tough conundrum. Do I just let the change happen around me—failing malls, lower footfall, lower rents, cycle of failure—or do I potentially bankrupt myself delivering a solution that means we won't fall behind?"
Alex Petit, previously of Hammerson and British Land and now VP, Customer Success at Movvo: "It's all about creating experiences and encouraging retail space to become more interactive, moving from a basic building into a smart environment. Technology is needed to help predict what a shopper will do and to avoid just providing asset owners with basic footfall reports that ultimately may not be helpful. Asset managers and marketing directors need to work with technology providers to understand and identify shopper behavior, the influences on behavior, and how and why people shop."
All of the major shopping destinations are already using some sort of technology to help understand shopper behavior in at least a rudimentary way, but thousands of others are still missing out on key information that could help them to capitalize on the use of space and the potential of their centers. Trillions of euros are being left on the table for the sake of relatively minor investment.
Identify key elements
Movvo has just come to market with a new generation of data collection and diagnosis technology, enabling transformational change in the retail industry. By allowing shopping center owners and operators to identify key elements in the relationship between their centers and their visitors, they put the tools to maximize business efficiency and profits in the hands of the people who can best use them: leasing directors, VPs of marketing, center managers, and CEOs.
For the first time, Movvo's IoT platform ingests behavioral intelligence from location data, demographics, social media, loyalty schemes, and much more; processes that data using a patented machine learning, pattern matching, system; and returns real answers to real questions:
What tenant should I put here? What should I use this space for? Which tenants need to go? How do I attract the hottest brand? What is the solution to that cold spot? Is the vertical circulation improvement strategy working? What is the value of the digital signage? and more—much more.
Gain a deeper understanding of one's shopping center
Being able to react to the live economy inside a center is huge. Place making, improving experience, and paying attention to what shoppers and tenants want now and in the future are the key. If a center can't process data fast enough to determine how best to manage it strategically, it is unsurprising when it loses shoppers to a competitor who can. Machine learning and artificial intelligence technologies are enabling an environment where every shopper can have an individual experience.
Tailoring each visit and each journey is the new normal. Shopper segmentation, curated retail, micro media, and digital are all here now and they are all allowing forward-looking shopping centers to reinvent themselves.
Once adopted by the asset managers, Movvo enables owners to gain a deeper understanding of their shopping center.
"This technology blends a far more diverse and complex set of data sources than just footfall" commented Petit. "It accurately predicts customer behavior and intention and identifies trends. Our consulting team works with developers all over the world, ensuring that we wring the last euro of value out of the insight we provide.
We snap in any data already being collected at center level, augmenting the best-in-class location and behavior data collected with our own proprietary sensors, and deliver it in a single, personalized, easy-to-consume, and highly visual dashboard accessible to everyone running the business. Engagement tools run on the same platform to deliver personalized experiences to opted-in shoppers."
Major benefits could come from turning predictions into the prescriptive outcomes of tomorrow that can really change the way a retail business operates in real-time, providing clarity in the congested world of retail real estate today.