ACROSS: Please give us a brief overview of TconcepT.
FRANK VAN DONGEN: TconcepT is an international concept design firm specialized in architecture, concepts, and placemaking across the globe. Our mission is to create strong, attractive places – places where people like to go and want to stay – that create new identities or strengthen existing identities.
Nearly five years ago, after long careers at Multi Corporation and T+T Design, Willem-Joost de Vries, Dies Verburg, and I decided to start our own company and share our experience with the market. Within a short period of time, we have grown into a team of more than 20 people, with projects in over 15 countries. Our experience working as in-house designers for Multi has given us the abilities to think like investors and developers.
In our plans, aesthetic, functional, and economic aspects are always in full harmony, which results in the most feasible and attractive projects. Our Dutch origins are visible in most of our projects. In the Netherlands, we have designed a lot of city centers, and we use this experience in our shopping center design. We design them as mixed-use city centers with squares and streets.
ACROSS: Your name TconcepT suggests that you are a concept design firm. Are you involved in the further development of your projects?
VAN DONGEN: Our focus is on concept design, and it is in this phase that we can make a difference. We create specialized teams comprised of local and international companies with expertise in market research, landscape design, light architecture, leisure, and food and beverage.
However, we are closely engaged in all the design phases of our projects. The concept design phase to the schematic design phase is designed in-house. To ensure that the concept and quality of the designs are not lost, we operate as a design supervisor for all other stages in the design process, up to the project's final construction and official opening.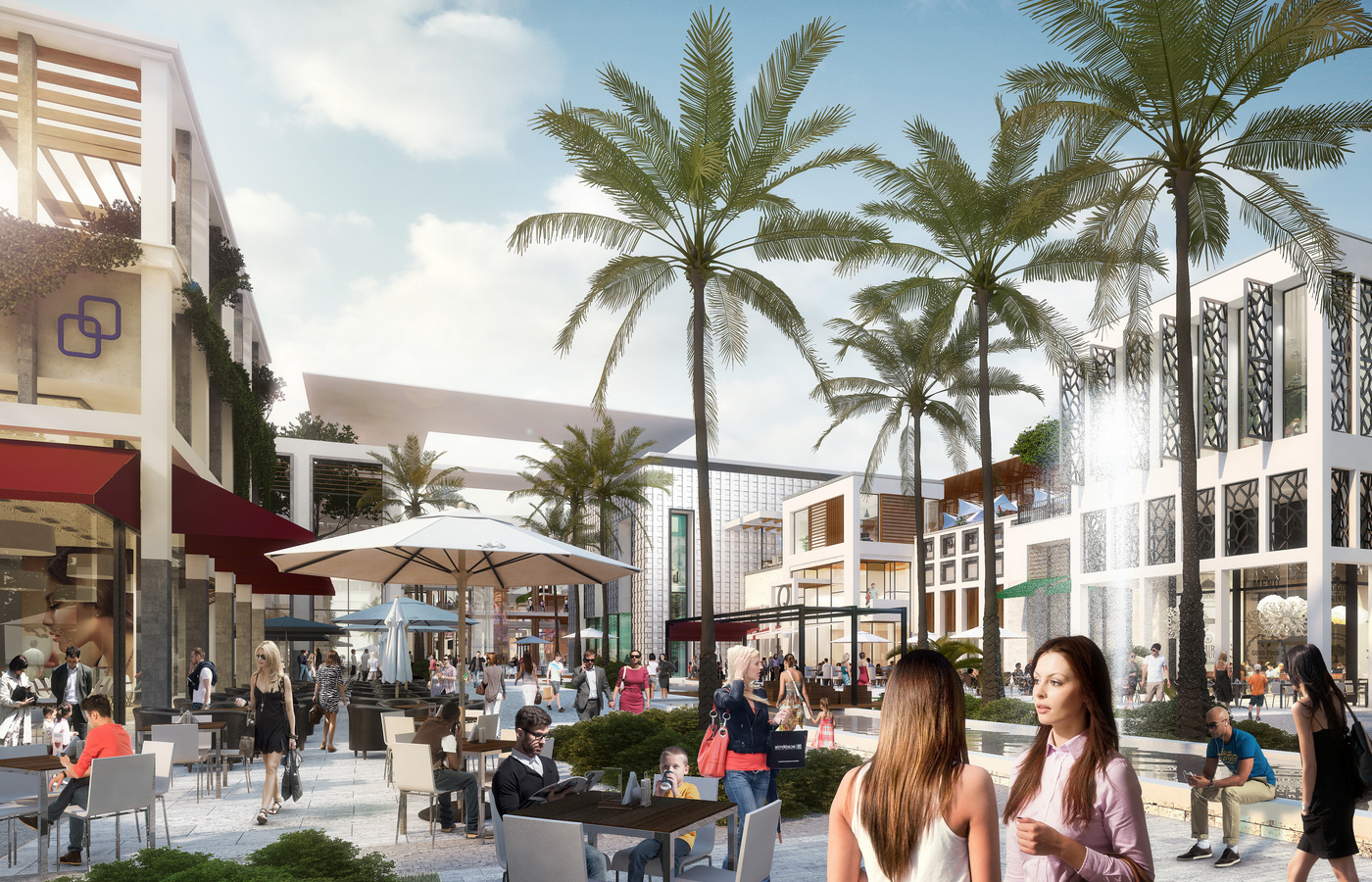 ACROSS: One of your focus areas involves shopping centers. What is the most innovative project TconcepT has worked on, and why?
WILLEM-JOOST DE VRIES: That's like asking which one of your children you love the most. I guess the answer is "La Vache Noire" in Paris. We won the competition by making a park and by patting the shopping underground. When you exit the underground parking garage, you don't feel as though you are underground due to the abundance of sunlight. It's unique because the park has become an urban destination, giving a new identity to the area.
The park has also created value for retail, housing, and offices facing the park. It took a lot of courage from the whole team to complete this project. Creativity and courage can make all the difference, especially in a competitive market.
ACROSS: Who are your most important clients?
DIES VERBURG: The most important clients are the ones with whom you share a common vision. The ones that are willing to go that extra mile. Honestly, we work with all types of clients – small, private companies as well as big, listed companies. For example, in the Netherlands, we are currently working on several redevelopment projects for Wereldhave.
In Turkey, we are working in close cooperation with Renaissance Development on the new Izmir Karsiyaka shopping center, which is under construction and will open soon. In Russia, we have developed a concept strategy for IKEA Centres for the redevelopment of eight MEGA shopping centers.
In the UK, we work with Queensberry Real Estate quite a lot, and we are currently designing the masterplan for the Sheffield Heart of the City project. Across Europe, we are working on several projects for CBRE, Unibail-Rodamco Westfield, and many others.
ACROSS: What trends do you see at shopping centers at the moment?
DE VRIES: Much of what we see mirrors what we did decades ago. You can't get away with the things that developers got away with in the past. To be honest, we are not big fans of traditional shopping centers. We create urban fabric: Most of our projects are hybrid projects – partially open, partially closed.
At Finestrelles in Barcelona, we, together with Equilis, are creating a new center with open streets, rooftop terraces, a huge plaza that connects to the city, and, on the upper level, student housing that connects to the roofscape. Our work is about connecting – making sure that there's a good flow. All areas are carefully sculptured to create an intimate environment, with a strong human element. So, to answer your question, in this ever-changing world, it's important to create quality.
The Internet is putting pressure on centers that were not designed well. Shopping centers should be destinations, third spaces; they should be more than just shop fronts. The added value is the green, happy, welcoming architecture. Honestly, people don't like to be fooled.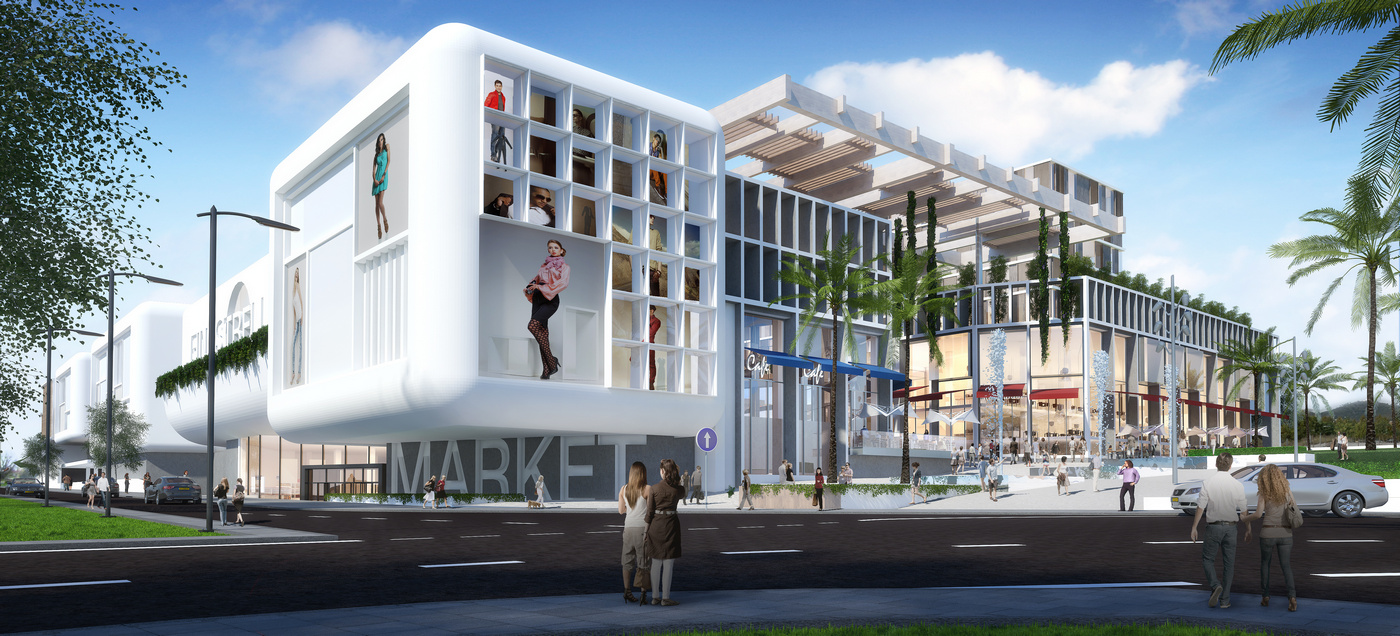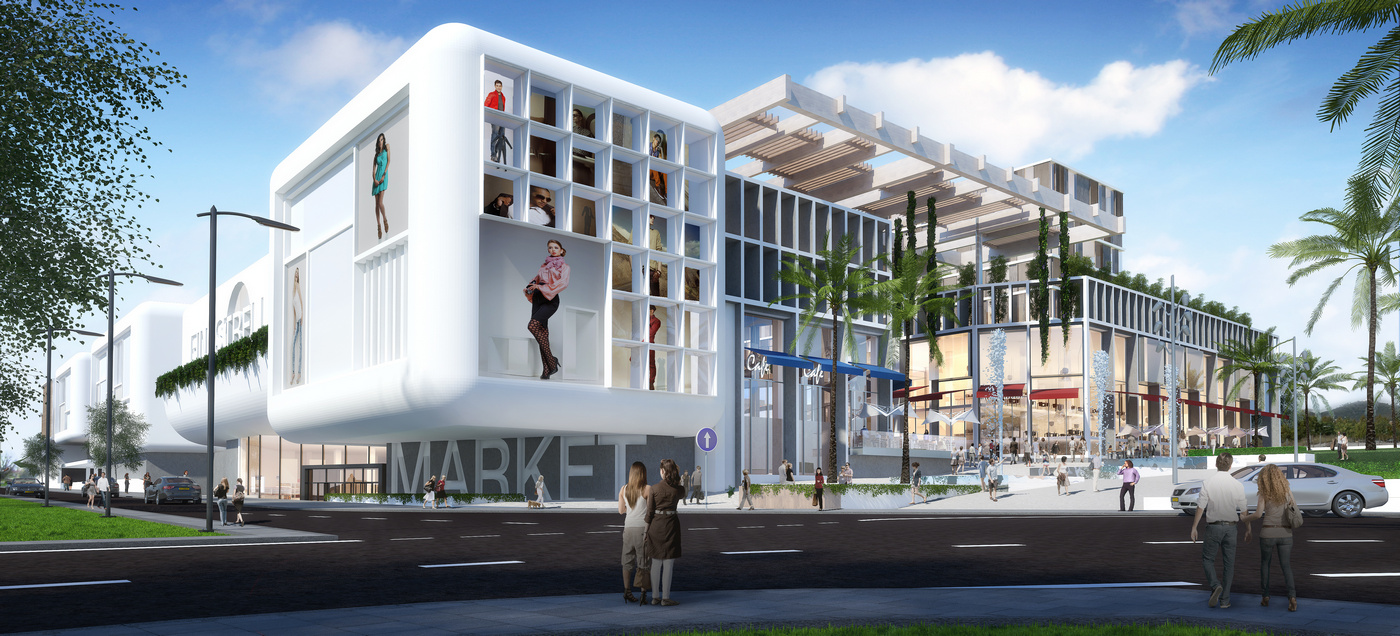 ACROSS: How do trends differ from country to country?
DE VRIES: Yes, there are differences due to climate and culture, but, basically, people want the same thing: a safe, well-designed, friendly, and comfortable area. Leisure and F&B play big roles in all our projects, and we create outside areas from Spain to Siberia. We have created a leisure and F&B area around a lake for our Watergarden Istanbul project. All terraced restaurants have a view of the fountain, and a park with playgrounds for use during the day as well as space for evening concerts can be found on the roof.
ACROSS: What is essential for productive cooperation between shopping center developers and architects?
VAN DONGEN: Creating a level of trust is crucial. We call it design development: creating optimum projects within budget, where all players participate in the creative process. Leasing also plays an essential role. The developers' courage and leadership determine its unique position in the market place.
ACROSS: TconcepT is also active in the redevelopment of shopping centers. What are the challenges in this area?
VERBURG: More than 50 percent of our work consists of the redevelopment of inner cities and shopping centers. The challenge of redeveloping and repositioning a shopping center is in finding the added value. Can we create new areas, add a mix of functions, or introduce a food market?
Sometimes, the best solution is to build a smaller but stronger shopping center and add housing and offices in order to create a feasible scheme. Making front sides from back sides, drawing options, calculating new connections, opening streets: We have so many tools to make transformation possible. It is always about finding the right balance between the new and the old.
Sign up for our ACROSS Newsletter. Subscribe to ACROSS Magazine.