ACROSS: Please give us an overview of your current projects in Europe.
Carsten Heidtmann: First, I want to mention our most recent project, MAR Shopping Algarve, which is scheduled to open at the end of October in Loulé, on Portugal's southern coast. It is the largest retail destination in southern Portugal and will have the only IKEA store in the region. Together with an enclosed shopping center, the development features a designer outlet village and an extensive leisure area and dining experience. We bring the most complete fashion offer to the Algarve with a strong line-up including Primark, H&M, OVS, Zara and the Inditex family of brands, just to name a few. I am happy to say the center is fully let and we still have a few opportunities in the outlet.
In Poland we are opening two convenience centers this autumn in Poznan and Lublin. Looking ahead, specifically this coming spring, we are planning to complete another designer outlet village in Zagreb, Croatia. The IKEA store opened there three years ago and this project takes things one step further in this location.
ACROSS: Zagreb is currently a difficult market, isn't it?
Heidtmann: We have been monitoring the market for several years and we are confident about the success of our project, which will bring the largest and most complete outlet offer to the market. The project is more than 60% leased.
ACROSS: Is IKEA Centres planning to enter a new country in the near future?
Jan Kristensson: We are a global company and we are always looking for new opportunities, including markets where we are not yet present and where we can develop a good project together with the IKEA store. For the moment, however, we do not have any concrete plans to enter new markets.
ACROSS: What can you tell us about your activities in China?
Kristensson: We currently have three centers that operate under the LIVAT brand. We have ambitious growth plans in China, including Shanghai, which is a large mixed-use development and is a major investment for us. We are also starting construction on another mixed-use project in Changsha and have a new project coming soon in Xi'an.
ACROSS: How lucrative is this huge market for you?
Kristensson: We opened our first LIVAT center in Wuxi in 2014, with Beijing and Wuhan opening the following year. They are very successful, with visitor numbers increasing, showing that customers and communities value our offer. Building on this success, we are looking to have some 14 centers in China by 2030, predominantly in first and second-tier cities.
ACROSS: What characterizes China's retail real estate market?
Kristensson: There are certain things that catch your eye immediately in the Chinese market. Although many of the retailers are the same we find in Europe, I am always inspired by the sheer extent of the food & beverage offer. It is so extensive and very much in demand. Long lines often form in front of the most popular restaurants first thing in the morning on the weekends. F&B typically makes up between 25 and 30% of the GLA in Chinese centers. Entertainment and leisure activities are also an important component, especially for children – from toddlers to teens. All of these aspects are key for us in our meeting places, not only in China, but throughout our portfolio.
ACROSS: Back to Europe. Ikano Retail Centres and Inter IKEA Centre Group were acquired by IKEA Group a couple of years ago. What's happened since then?
Heidtmann: After fully integrating three shopping center companies from China, Europe and Russia into one organization within the IKEA Group, as IKEA Centres we have 44 locations across 15 countries where we welcomed 460 million visitors last year. By 2025, we are set to grow to 70 centers that will receive more than 1 billion people.
ACROSS: If we talk about Russia for a moment, the country is experiencing an economic crisis. Does this affect your business?
Heidtmann: As Russia is recovering from a turbulent time, we see changes in our customers' behavior – they come less often, but purchase more per visit, so shopping is becoming more rational, leading to fewer spontaneous purchases. Visitors to our MEGAs still spend a lot of time in the centers, as they are highly appreciated as places for the whole family to meet and spend time.
ACROSS: So, you are going to expand in Russia?
Kristensson: That is our intention. We have two new MEGA's in the pipeline, one in St. Petersburg and one in Chelyabinsk. We have important extension projects in some of our existing centres, including MEGA Adygeya-Kuban and MEGA Teply Stan – our first MEGA in Moscow which today welcomes 40 million visitors each year. We should also mention our extensive refurbishment projects across our MEGAs.
Heidtmann: And that applies not only to Moscow and Russia, but to our entire portfolio as we continually evolve to meet the ever-changing needs and expectations of customers and communities. Russia is a clear example of putting the customer in the center of what we do.
ACROSS: What distinguishes your MEGA centers?
Heidtmann: We opened our first MEGA in Moscow in 2002, so we were a pioneer of super-regional shopping centers in Russia. Today we are the largest shopping center company in Russia with 14 centers that welcomed 260 million visitors last year. MEGA enjoys a 95% brand awareness in our markets.
Kristensson: Also, we are always working to bring new brands to the market and many have MEGA as the first location to open their stores in Russia.
ACROSS: Can you name a few of these brands?
Heidtmann: They include Zara, Starbucks, The Body Shop, Armani Exchange, Superdry, Lindt & Sprüngli, NYX, Accessorize, Victoria's Secret and Violeta by Mango.
ACROSS: You mentioned the high share of F&B in Chinese malls. The share is rising in Europe, too. What strategy has IKEA Centres pursued in that regard?
Heidtmann: In IKEA Centres we benefit from the scope of our business, both in size and geographically. While we focus on the needs of each local community where we are located, we can also take concepts that work in one market and try them in others. In F&B we are benefitting from our experience in China as we are in the process of strengthening the F&B component in our centers in Europe and Russia, where we already have some good examples.
Kristensson: Customers' demand for a high-quality F&B offer is increasing. It is no longer enough to supply a whole shopping center with one type of restaurant. In our centers we will increasingly diversify the food offer and continue innovating in terms the location of dining areas in the mall and the design and architecture of the food court. We have had a lot of success bringing local restauranteurs into our centers, adding a distinct local flavor and creating natural ties to the community.
ACROSS: Are you working with F&B in connection with more entertainment facilities?
Kristensson: Again, we will focus on each location to understand the local needs and desires, which means it's impossible to generalize. We spend a lot of time and do a lot of research on different leisure alternatives. Ultimately, if it is good for the community and the customer, it will be good for us and our partners, the tenants.
ACROSS: Online shopping is putting pressure on bricks-and-mortar retailers. What are the consequences for IKEA Centres?
Kristensson: Retail is always changing because the customers' journeys and expectations are diversifying. This is not only because of technology or online shopping, but also urbanization and sustainability.
Heidtmann: We simply have to be even more relevant to our customers and the local community. We must understand what makes communities tick and how people want to spend their free time. The future will see much more co-creation with our tenants, who are our partners in creating meeting places. There is so much the digital world cannot offer and we must tap into that in each location. It's all about improving the customer experience and creating places where people and communities come together. Technology isn't everything.
ACROSS: Speaking of technology, are you working on new customer relationship tools?
Kristensson: We will continuously strive to improve the customer experience, wherever that takes us. We will only be able to achieve this by knowing and understanding our customers and meeting them wherever they are. The more in-depth that knowledge, the more relevant we will be to them.
Heidtmann: It's all moving incredibly fast. We will keep the customer in focus and create vibrant meeting places that serve the needs of the community and are rooted in our values and vision.
Kristensson: You could say that we are creating places where the many people meet.
Follow ACROSS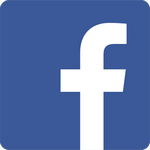 Share this article