Alexander Clees, project manager of the Clees group of companies, explains: "The construction issues have been largely clarified and the leasing for the location is in full swing. Now, the revitalization measures in the Federal Railway building can gradually begin. "The upgrading of the property into an inner-city Outlet has begun.
The City Outlet Wuppertal will be developed in a total of three construction stages. The first phase will deal with the former Federal Railroad building, and will provide approximately 10,000 sq m of retail space, with up to 65 shops. The opening is planned for the second half of 2018. For the second and third construction phases, a development plan is being formulated with the participation of the public. By the completion of the final construction phase in 2020 the project will comprise approximately 30,000 sq m of retail space.
The Federal Railway building "Bundesbahndirektion", built in 1875, is the starting point and centerpiece of the new City Outlet, and will be carefully adapted. The characteristic architecture of the building will be preserved in the course of modernization.
Thomas Reichenauer, Managing Director of ROS Retail Outlet Shopping, regarding the leasing and subsequent operation of the project: "The many new brands that we have been able to gain for the City Outlet so far will enrich the shopping opportunities in Wuppertal in the long term. The City Outlet will fulfill the demands of a premium outlet center, while at the same time being located downtown in a major regional hub. Our brand partners will also appreciate this. "
Follow ACROSS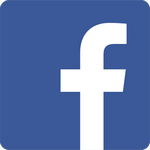 Share this article