At the same time, the time available from project planning to customer handover is becoming ever shorter, with consistently high demands on quality and price.
ACROSS: What trends do you currently see regarding shopfitting?
MARTIN WENDSCHE: The basic trends in retail are clearly reflected in developments in shopfitting.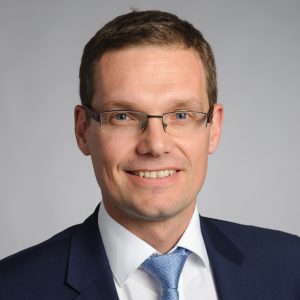 Firstly, multi-channeling means that more and more digital elements are being integrated into bricks-and-mortar stores. Such concepts include things like touch screens that allow customers to access additional information about products and mirrors in a fashion retailer's dressing room able to simulate various outfits.
Secondly, shopfitting must also be flexible. Modular systems, which can be combined and adapted flexibly, are therefore in vogue.
A third factor is the growing importance of stores for brand staging. This leads, for example, to materials from the respective product being incorporated into the shop itself.
The fourth trend is the effort to provide visitors with a quality of stay and experience that keeps them in the store longer. Lounge concepts and integrated gastronomy are now part and parcel of shopfitting.
ACROSS: ISG's clients also include luxury brands. What shopfitting trends do you see in that segment?
WENDSCHE: As far as the fundamental developments are concerned, the luxury segment is no different from the broader formats. Brands are trying to tell their respective "stories," not only via corresponding visual merchandising, but also in the store's decor. They hire star architects and designers to accomplish this.
Top quality and value remain the key factors here. In addition, shopfitting must also convey that the respective brand is socially and ecologically responsible. Jean-Paul Gaultier's store and its hanging gardens in Paris are an example of what this means in practice.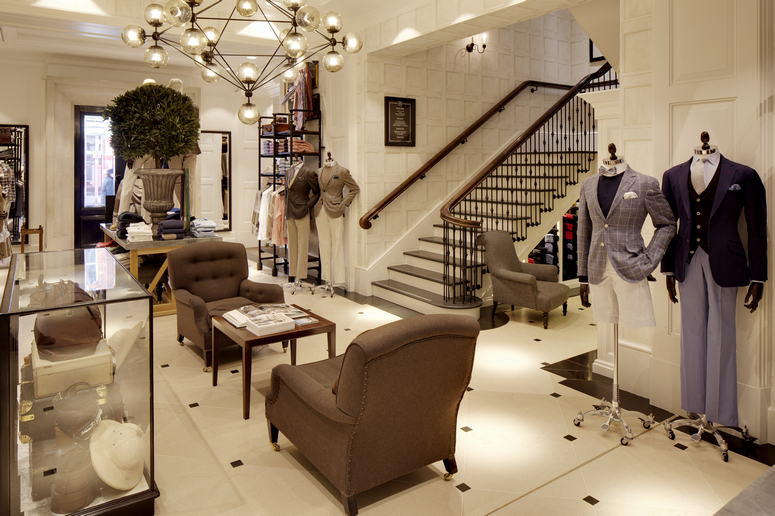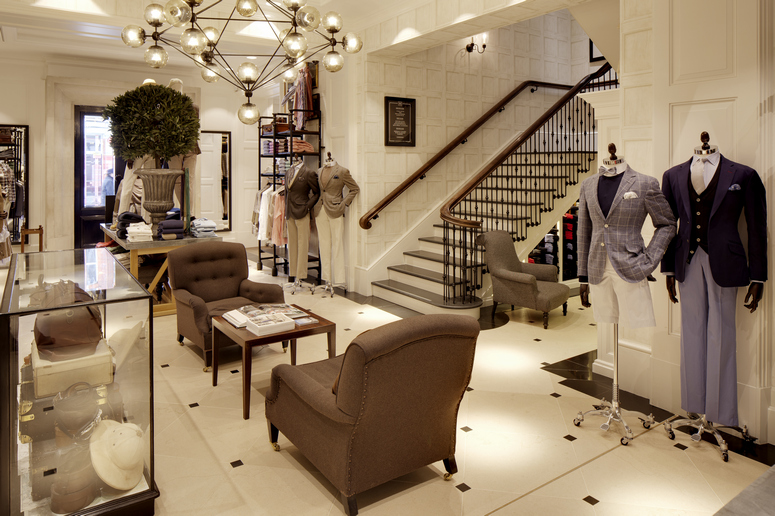 ACROSS: How are retail technology and competition from online shopping influencing shopfitting?
WENDSCHE: First, shopfitting must provide the basis for integrating current and future technical solutions. Beacons, RFID technology, trackers, and route cameras are already almost commonplace. As mentioned, shopfitting must be flexible above all else.
For one thing, this is so that the store is prepared for new technical requirements and solutions. For another, this is to stage the brand optimally—keyword "storytelling."
Formats that rely heavily on multi-channel concepts today often require a larger share of storage space to be able to offer sufficient goods in the shop without having to pack everything on the shop floor.
After all, the shop floor is about staging—and for that, you need space.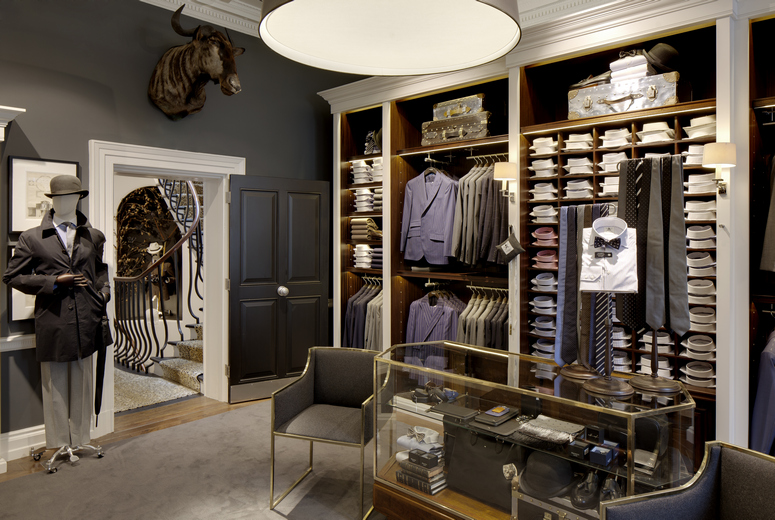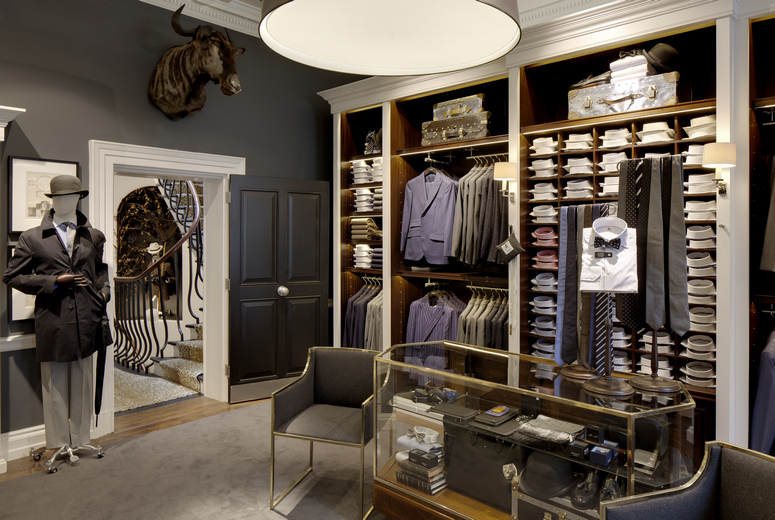 ACROSS: What retailers has ISG already worked for? What was your most spectacular project so far?
WENDSCHE: ISG has worked for a variety of retailers from different segments. The focus is on the fashion and luxury goods sectors, where we work both for luxury brands like Louis Vuitton and Hackett as well as for consumer formats like Superdry and H&M.
For example, we expanded the Superdry store in Q6Q7 in Mannheim, Germany. We have also implemented some projects for customers in the automotive sector. One example is a new showroom for Mercedes Benz that has little to do with the classic concept of a car dealership.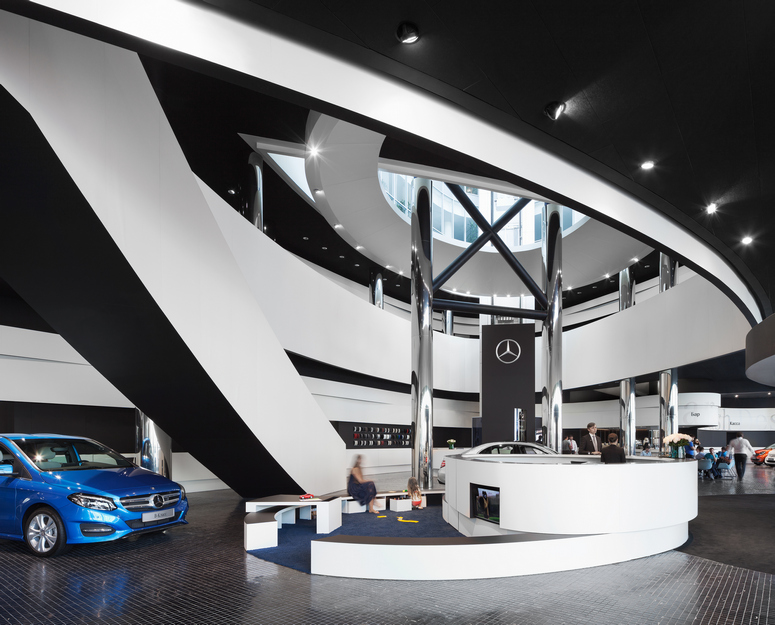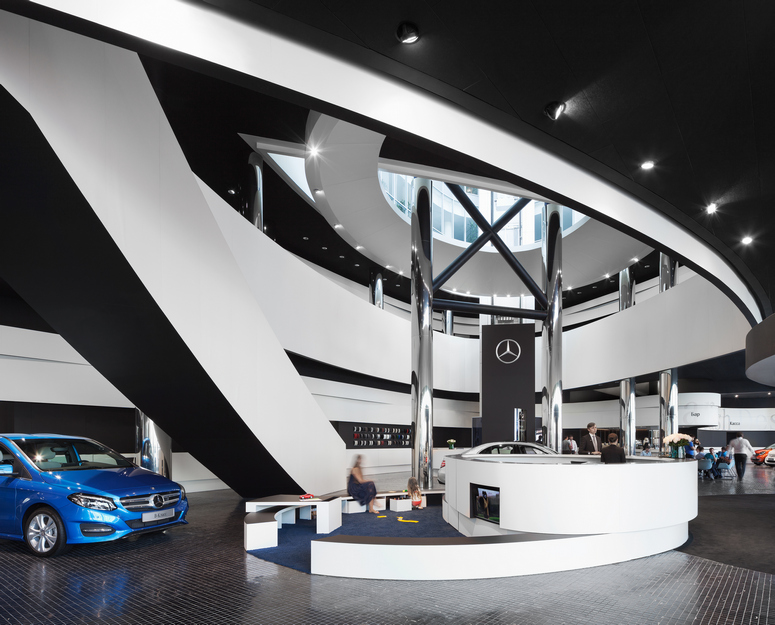 ACROSS: What are the different challenges for ISG in executing a project in a mall compared to in a shop on a shopping street?
WENDSCHE: The construction logistics are more challenging for a project in a mall than for a classic, high-street project. As a rule, the conversion takes place during the shopping center's day-to-day operations and the other tenants—and above all the customers—must be affected as little as possible by dirt and noise.
Delivering and storing materials in a mall is usually also more complicated than in an open street area. It is important to coordinate closely with the respective center management and the surrounding tenants right from the start.
We attach great importance to that when working on mall projects to keep the impact of the work to a minimum. For us, this is just as much a quality feature as a convincing final product.
ACROSS: Sticking with challenges—which tends to give you greater headaches, the budget or the schedule?
WENSCHE: The two are closely balanced. The time available from project planning to customer handover is getting ever shorter, with consistently high demands on quality and price.
The challenge for us as a general contractor is to obtain qualified and competitive offers for all trades in a very short time. To do this, we rely on our long-standing network, which luckily continues to adapt to this trend of short project running times.
All in all, the complexity of construction projects has increased enormously. This is because technical equipment has become more complex due to the trend towards multi-channeling.
A second important reason is the increased requirements arising from construction, environmental, and other regulations.
A third reason is that retailing has become more dynamic, so project parameters can change at short notice. All of this makes planning more difficult and increases the risk of going over budget and/or time.
One approach to resolving this is the design & build process, whereby the organization and control of the entire planning and construction process is in one place. The contracts are then awarded in two stages.
First, management and planning are established based on the prescribed framework of costs, dates, and qualities.
The second step consists of the actual construction work based on this qualified planning. This dramatically reduces the number of contract parties in a construction project, making it easier to manage and plan more reliably. The bottom line is that, the earlier the general contractor is involved in the planning, the more reliable the time and cost framework can be.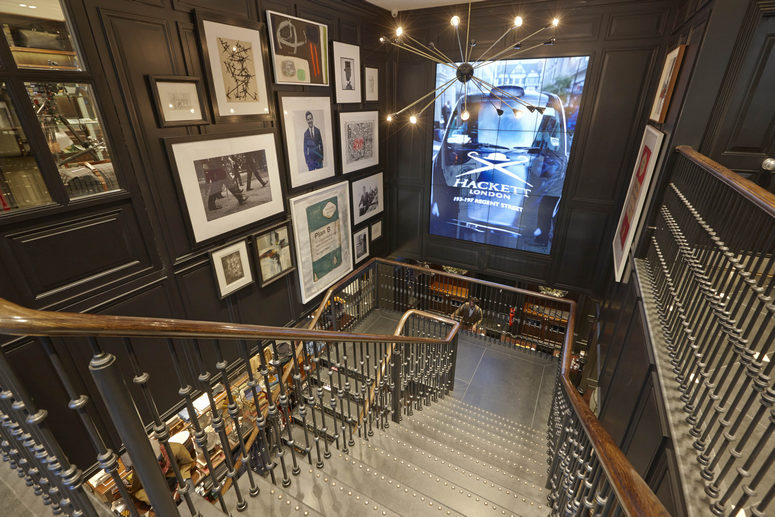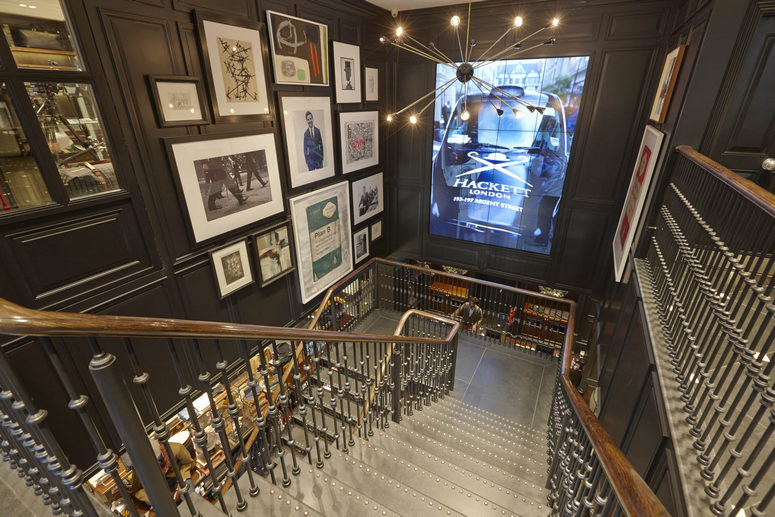 ACROSS: Are there new (psychological) insights on how to boost sales in a shop thanks to shopfitting measures?
WENDSCHE: As a company focused on the efficient and high-quality implementation of shopfitting concepts, we see ourselves more as observers regarding such topics.
Nevertheless, in times of omnipresent over-stimulation, both online and offline, and rather saturated markets in many segments, it's more important than ever to get customers' attention. Distinctive materials and audiovisual solutions can attract customers' attention and draw them into the store, and that is what matters most. At the same time, brands must be careful not to overstimulate would-be customers and run the danger of no longer being perceived as a responsible and sustainable actor.
Ultimately, the shop design must mirror the zeitgeist as closely as possible. And because it can change quickly, flexibility and the possibility of adaptation are key.
Follow ACROSS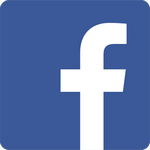 Share this article