By Stefan Sjöstrand
The truth is there is no "one size fits all" approach. The key lies in building tailored offerings around the needs of individual communities to meet their needs and aspirations and, above all, inspire emotional connections. We call our IKEA-anchored retail-led destinations "meeting places", because we aim for them to be people's favorite places to meet. Vibrant community destinations that go far beyond shopping, where people come together to connect, socialize, shop, exercise, and enjoy new experiences.
Events are at the heart of our meeting places strategy, because they are a crucial part of the mix for placemaking and bringing people together. As we invest €5.8 bn globally to embark on new projects and upgrade our existing portfolio, we work closely with local groups, associations, tenants, authorities, and collectives. One of the things that we do with them is co-create events that are relevant to customers who live close to our meeting places, to ensure they are destinations where they naturally want to spend time.
One example of these co-created events is Lego Days, which we organized in collaboration with Lego at our Russian MEGA malls. Aimed at children aged between five and 12, Lego Days presented children with a variety of different Lego kits – from animals to cars to boats – to assemble and take home, with play assistants on hand to help. Lego Days are a great example of how we look to create emotional connections with our customers. Parents provided their children with the joy and excitement of working with Lego, and they enjoyed a day out meeting and making friends with other families.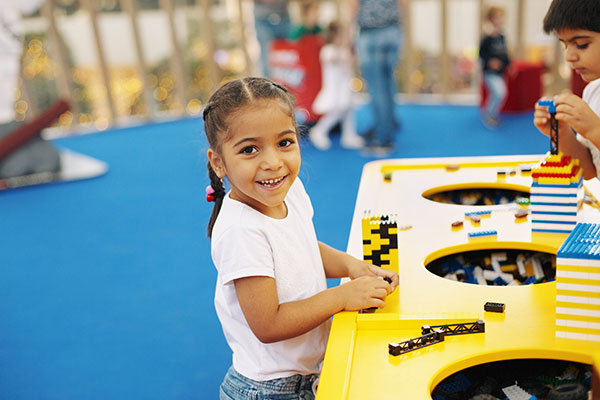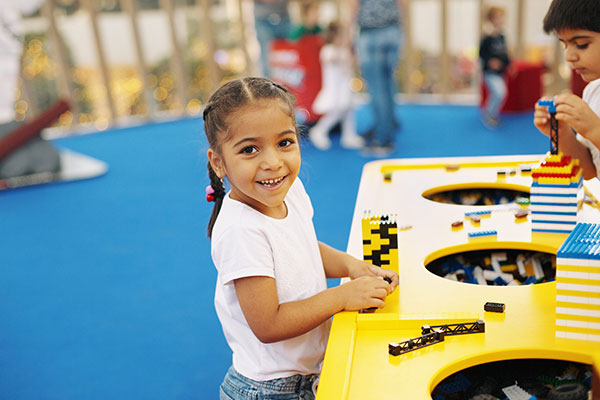 Numerous Food-related Events and Offerings
Other initiatives that we have co-created with brands include mum's community days, which is presented by Mothercare. Young mothers visit our malls to meet each other as well as experts and discuss baby care topics, such as feeding and sleeping patterns. We have also worked with Nike to create regular running clubs for local people.
Of course, not all assets have sufficient space for major leisure days, and brands like Lego may not be tenants. However, with adequate creative thinking and analysis of local demands, it is always possible to deliver exciting footfall-driving attractions. I always recommend looking at what can be done in the area of food. If there's one thing that brings people together more than anything else in the world, it's food. Across our portfolio, we have successfully created countless food-related events and offerings.
The "Algarve Chef Experience" at our MAR Shopping Algarve Center in Portugal is a concept that combines extraordinary dishes with ordinary prices. Visitors have a choice of four haute cuisine restaurants that are led by star chefs who create special menus. It's a truly inspiring global culinary experience – steak tartare and country chicken are some of the mouth-watering dishes Chef Guy Doré serves at his classic French G's Bistro. A stone's throw away at Thai Brás, Chef Leonel Pereira shows off 25 years of experience, skillfully blending Asian flavors with Mediterranean ingredients. It's a unique approach to dining, and it is the sole reason many people visit the center.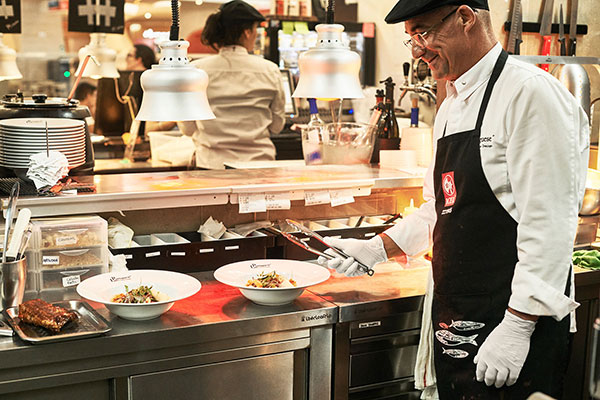 Moving Away from Traditional Approaches
Increasingly, modern retail-led destinations need to be more than just places "to buy stuff". In order to mean something to local communities, they need to become parts of them and believe in supporting them. At our Wuxi LIVAT mall in China, we have launched the Volunteer League, which brought co-workers from the mall and tenants together to spread warmth at a local care home. They played games with residents, celebrated Chinese New Year, donated gifts, and offered blankets and other items to make the winter easier. Our hope is that this will inspire other businesses in the community to undertake similar activities.
As we invest in an effort to adapt and move away from traditional approaches, it is important to remember that developing creative ideas for events or community initiatives is only one part of the puzzle. Executing them successfully with high levels of engagement is another. The key lies in targeting people through customer loyalty programs and social media groups, and working closely with partners to reach their audiences, too.
In today's fast-changing world, asset owners that are able to answer the needs of local people and create inspiring reasons for them to visit their destinations have nothing to fear. They will enjoy high levels of footfall long into the future.