Simply buying things had become a thing of the past. Shopping, which had become experiential in character, complete with a number of "wow" effects, was the reality of the retail real estate and placemaking industry. At least, that was the case when it came to the image of the industry in the recent past. Oversized food courts with trendy, international, local, and innovative concepts attracted the masses to light-flooded malls. Unique entertainment concepts, events that appealed to the public, and the latest high-tech cinema experiences were the driving forces behind the brave new shopping world. The transformation of the shopping center into the "place to be" was meant to offer the young, urban, entertainment-driven members of society a multi-faceted alternative to bland, uninspired online shopping. The concept appeared to be successful – at least until the coronavirus came along.
One thing is certain: COVID-19 is, by far, the biggest challenge that the retail real estate industry has faced in recent decades. The various lockdown regulations, in particular, which have been in effect in most European countries since mid-March, have presented the entire industry with seemingly insurmountable problems. Brick-and-mortar retailers are not the only ones who have been severely affected: Gastronomy and entertainment facilities inside shopping centers are also struggling to survive. Strict hygiene standards, guest registrations, shortened opening hours, reservation requirements, and contact restrictions have made it difficult for many gastronomy operators to keep their businesses up and running. Operating costs coupled with virtually no turnover have become a reality for many throughout the coronavirus crisis. In addition, the threat of another lockdown, the "Sword of Damocles", is hanging over the whole of Europe. Is the fact that the public's desire for entertainment and excitement is so strong now proving to be an obstacle? How will Covid-19 change people's behavior in the medium term? Was it a mistake to gradually increase the proportion of space devoted to gastronomy and entertainment in malls?
Trends Versus Long-term Changes in Consumer Behavior
Mickaël Coutin, Partner at AK Consulting, a Paris-based agency specializing in food retail properties, paints a vivid picture: "The impact that Covid-19 has had on restaurant operators is the same as the one it has had on human beings: illness with a high likelihood of recovery but, in some cases, with serious complications that can result in death."
The question has arisen regarding which gastronomy concepts and strategies are likely to survive or have a future. Coutin explains: "Any expert you ask will always refer to adaptable strategies, evolving concepts, re-invention methods, etc. However, what exactly does that mean? Successful concepts will always be those that have the latest products, the latest designs, the latest digital toys, and the largest number of followers or influencers. In essence, the right concept or strategy has to be a trendsetter. Unfortunately, you only remain trendy until the next trendsetter comes along, and the pole position, which used to be measured in years, now lasts only a matter of months." In that respect, according to Coutin, it is important to distinguish between a trend and a long-term change in consumer behavior, because their effects are not measured within the same time frame. In France, poke bowls, Thai cuisine, vegan and paleo diets, top-chef restaurants, and food halls are some of the current trends. Local product sourcing, reduced consumption of processed foods and meat as sources of protein, reduced carbon footprints, click & collect and delivery services, and communication via social networks are some of the long-term changes in consumer behavior.
Outdoor Areas Are Popular
With regard to Great Britain, Andrew McVicker, Director of Pragma Consulting in London, identifies those establishments that are unlikely to survive: "Casual dining brands, already saddled with high fixed costs, in terms of fit out, occupational costs, and staffing, are unlikely to be able to withstand a consistent decrease in footfall. The impact has already been seen in CVAs for PizzaExpress and The Restaurant Group and in the appointment of administrators for The Casual Dining Group. Additionally, brands that relied on a high level of footfall to make a profit on razor thin margins, such as Wasabi and Chilango, have also needed to enter CVAs." On the other hand, localism will be the key to creating the right amount of offer and variety for the target market. In the short term, that could translate into strong performance for local bistros and pubs, which have built up loyal followings that wish to support such businesses throughout these unprecedented times.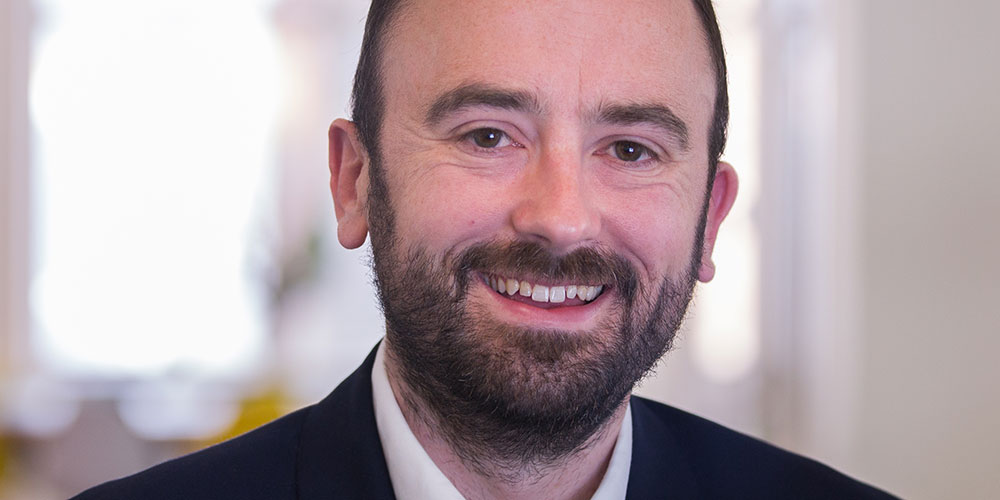 Over the summer, terraces, restaurant gardens, and the like enjoyed even greater popularity than before the pandemic hit in 2020, McVicker notes: "Even as the weather gets colder, outdoor areas will continue to be popular, but given the UK climate, they are likely to have minimal overall impact. In addition to environmental concerns over the impact of outdoor heaters, clustering customers around heaters negates the health advice regarding social distancing."
Delivery Services as an Alternative
Chris Igwe, ULI Global Governing Trustee and Co-chair of the ULI European Retail and Entertainment Council, has also come to the conclusion that if restaurants are to survive, they must seek alternatives to their current business models. One such example can be found in dark kitchens. Dark kitchens have begun to use delivery service platforms, such as Deliveroo, Uber Eats, and others, to place orders with kitchens operated by those restaurants, thereby reducing real estate, labor, and general operating costs. Ordering through such digital channels has been a welcome boost for restaurants, as it has not only helped deliver additional sales, but has also kept their customers serviced during the pandemic.
A move to a 100% "dematerialized experience" would, naturally, be temporary. The use of click & collect and delivery services will not become the norm, thereby leaving the physical location the exception. Mickaël Coutin, Partner at AK Consulting, said: "Yes, there will be impressive growth in the 'dark kitchen' segment, and a fleet of drones will soon deliver our food. Yes, we will continue to improve access to and the volume of all the digital material our favorite restaurants have to offer. Artificial Intelligence and robotics will play a major role in the food & beverage industry, they will contribute to reduction of drudgery, and they will make our consuming experience even more seamless. In the meantime, however, we will continue to enjoy restaurants, bars, fast food, and slow food on site – the way we always have." Coutin believes that his vision is shared by most of those in the food & beverage industry, who are doing the same things today that they were doing prior to the Covid-19 outbreak – only with additional concern for customer health & safety, restaurant cleanliness, and product traceability.
Supportive Landlords
Andrew McVicker of Pragma Consulting added: "The majority of landlords are keen to support food & beverage occupiers, given the continued upward trend in consumer spending on eating out that was shown prior to the onset of Covid-19. The expectation is that the trend will continue post-lockdown measures and, with physical retail fundamentally challenged by online, food & beverage will play an ever-increasing role in attracting and retaining visitors to a center."
Of course, tenants active in the entertainment industry would also like to benefit from support measures. How and in what form that would be feasible for landlords in the medium term remains to be seen. After all, the second wave of the coronavirus has long since swept across the old continent. Nevertheless, the placemaking industry is optimistic, as usual, and is hopeful that the economic situation improves significantly during the course of the upcoming year. A turnaround in the area of fun and entertainment is currently not being discussed.