By Joy Fan
These unicorns are just the frontline of a small army of up-and-coming ecommerce brands that are rewriting the playbook for connecting to consumers. This is prompting even the most reliable retailers to think about how to refashion the traditional brick-and-mortar model for a "click-and-order" generation.
To adjust to a more dynamic and unpredictable market, retail brands are increasingly looking for shorter tenancies to adapt to this increasingly dynamic market. Storefront helps them do just that.
Just as we work and its peers are offering a flexible alternative to the long-term lease for office space, we present an alternative to the long-term lease for retail space. For a variety of reasons, our clients want retail space for less than a year, and in some cases as little as one day.
Some landlords won't even consider short-term occupancies, hoping that this sea-change is actually just the familiar business cycle. But that's wrong: retail vacancy rates continue to grow, despite healthy, even booming capital markets and low levels of unemployment. Property owners and brokers who see which way the wind is blowing will open their doors to short-term tenants.
By doing so, they'll access a whole new generation of ecommerce brands and experiential marketing agencies who are hunting for popup space, and even classic retail tenants experimenting with targeted brand activations, seasonal roll-outs, and market-testing popups.
These owners will also have a new way of dusting off blighted property, reactivating space and showing off its value.  Best of all, they'll have a new strategy for filling gaps between long-term tenancies or redevelopment plans, optimizing revenue from their retail space.
At Storefront, we see this new retail economy succeeding everyday. We see it on the streets of Paris, London, New York, Hong Kong and Milan. Owners curtail vacancy, brands put on unique and splashy retail events, and consumers are delighted. And we are reminded, once again, that popups are the future of retail.
Follow ACROSS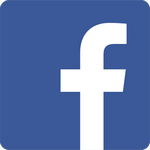 Share this article