Andy Williams' iconic holiday song, "It's the Most Wonderful Time of the Year", is a celebration of Christmas traditions and activities. More importantly, the song celebrates what many people value most about this annual festive occasion: the coming together of family members, friends, and loved ones. Over the years, the billions of people who celebrate Christmas across the globe have become accustomed to gathering in shopping centers and retail spaces to enjoy festive lighting, holiday decor, and seasonal events. As many are sure to want this tradition to continue in 2020, centers, malls, and retail parks have been given an early Christmas present: the opportunity to bring people back.
The 2020 Christmas experience has to deliver more than festive cheer, however. It also needs to be designed in a way that not only makes people feel safe, but also ensures the enforcement of safe behavior. The good news is that carefully-placed festive lighting, coupled with conscious design, can help do just that.
Festive Lighting to Make Retail Environments Feel Safe
With concerns of personal safety at an all-time high, the retail sector has been quick to innovate, and many centers have implemented a range of solutions that offer employees and shoppers peace of mind. Human beings are funny creatures, though. In spite of strict hygiene measures, asking people to wear masks, floor design that encourages social distancing, and click-and-collect points designed to reduce exposure to any risk, many people remain fearful. The question remains: How can center managers overcome this fear? Using lighting to create atmospheres that makes people feel calm, safe, and secure may prove effective.
Numerous studies have shown that lighting can be used to enhance mood, instill a sense of calm, and subtly change perceptions of safeness. Warm white light, in particular, has been shown to make spaces feel warm, welcoming, and trustworthy. It also helps to reduce anxiety, which is usually high during the holiday season as people juggle shopping, parties, families, friends, and work. Strings of warm white indoors and outdoors set people at their ease as soon as the facade of a building comes into sight, and festive touches and holiday highlights throughout a retail space tie in with seasonal campaigns or messages.
Another interesting way to use festive lighting to reduce anxiety and give people a dose of calm is by adding luminous furniture, thereby enabling them to sit, rest, and enjoy some "relaxation" time during their visits. These functional 3D light sculptures can spread festive cheer, act as decompression zones, and provide opportunities for spontaneous moments of social distancing.
Concepts That Bring People Together—And Keep Them Apart
Although we have all become familiar with some form of social distancing in 2020, humans are inherently social beings. Most people want to meet up with friends and family, share experiences, watch others, and be part of a bigger community. Shopping centers and retail environments provide spaces in which people can meet all those needs. Unfortunately, just because people feel safe within their own small groups does not mean that they feel safe getting too close to strangers, no matter how positive—or Christmassy—the atmosphere happens to be.
One way to encourage people to gather at your center and keep them safe is to create a festive experience that features many individual holiday highlights separated by a good distance.
This approach allows small groups to gather at each highlight and enjoy the experience together while keeping a healthy distance from strangers. Individuals can feel that they are part of a bigger community and share the festive delights without having to share their personal space with anyone outside their intimate group.
Holiday Photos at Any Distance
People's addiction to taking selfies and group photos with ever-present smartphones has not diminished. If anything, the usage of social media and online sharing platforms increased during the first half of the year and photos and videos continue to be the content that users most want to share.
With that in mind, it is a good idea to make sure that any festive concept looks good on camera as well as in person. Highlight pieces, such as light art, become even more engaging when they are included as part of a selfie campaign, a giveaway or competition, or a light trail that encourages people to explore every corner of a retail space—indoor and out. Such approaches spark people's imaginations, give tenants more exposure, and provide word-of-mouth and online marketing opportunities.
Although everybody is hoping for the best, planning for the worst is vital when investing in a festive campaign. That is why festive highlights should be big enough for people to enjoy and use as photo backdrops whether they are allowed to stand close to each other or whether they have to stand 1.5 meters apart.
Solo selfie points will continue to be a hit, no matter what.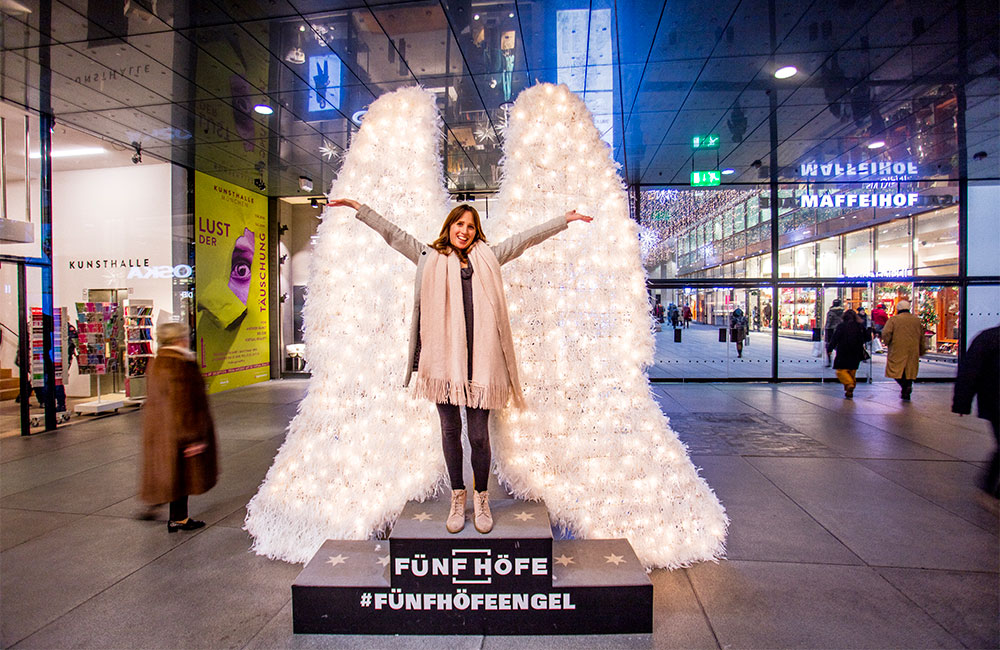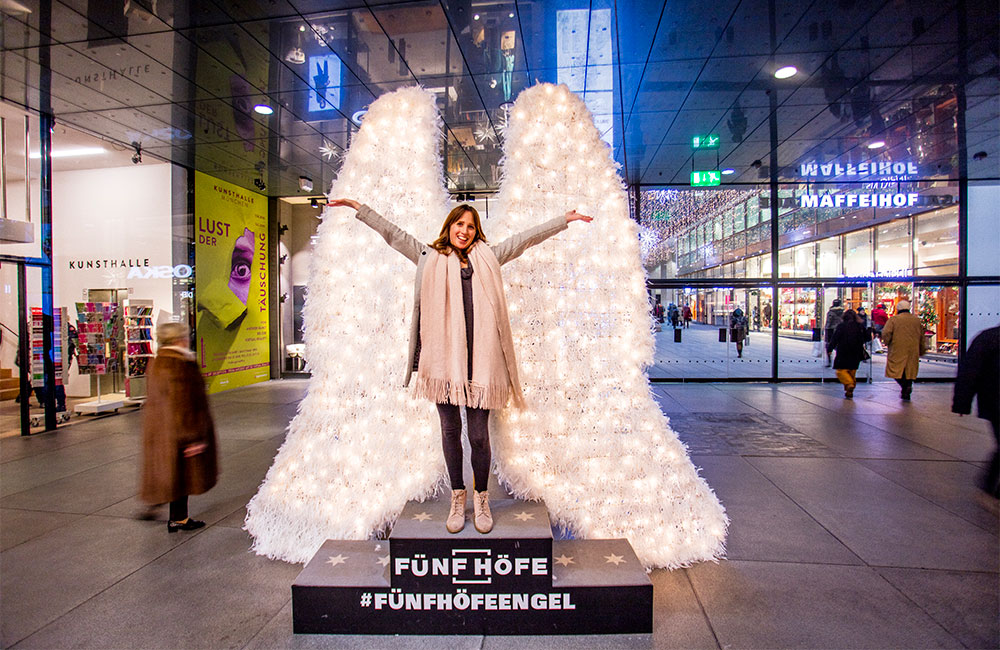 Driving Footfall
The festive season might not seem like a pressing priority for shopping centers that have worked ceaselessly to make their retail environments safe and hygienic for shoppers and workers alike. Now that the practical measures have been put in place, it is time to invest in strategic campaigns designed to bring joy back into people's lives, remind them of how important space is, and drive footfall. Given the fact that it is possible to create remarkable festive experiences that do all of that while simultaneously supporting health and safety-related activities, investing in festive lighting and decoration makes sense.
Speed is of the essence, however. December is only months away, and creating a unique Christmas concept for a retail space takes time and planning, not to mention access to quality lighting and festive motifs. Working with well-established festive lighting providers that have their own production facilities and a global reach is the best way to create something special at short notice.
"As a company that operates globally, we were made aware of the possible challenges that our clients in the retail sector might face in 2020. So, we took a risk: We pre-produced many of our best festive lighting products and motifs. Things could have gone either way, but the risk was worth it as we are now able to respond to our customers' festive lighting needs much later in the year than usual," says Thomas Mark, President of MK Illumination and Member of the ACROSS Advisory Board. "Not many other businesses in the lighting sector were able to take the risk that we did, which means that there are few festive lighting suppliers that can craft and deliver the extraordinary Christmas experiences that center managers are demanding this year."
Community Has Not Been Cancelled
Centers and retail spaces have an important role to play in reminding people that community has not been cancelled. Christmas 2020 will be more important than ever before. Why? Simply put: It is a symbol of hope, a reason for people to come together, and a time of celebration and good cheer. People need to be made aware of the vital role retail space plays within a given community.