The proposals for Crompton Place lie at the heart of Bolton Council's £1.5bn masterplan – the scheme is the first key step in developing an exciting vision for a refreshed and revitalised Bolton town centre. The council acquired the well-located, but outdated, 26,000m² shopping centre in June 2018 from Santander Pension Fund, in order to begin the process of overhauling the town centre.
The project is being brought forward by Bolton Regeneration Ltd, a partnership between Beijing Construction & Engineering Group International and Midia, which was named by Bolton Council as its development partner earlier this year.
Designed by Chapman Taylor, the mixed-use scheme for the site includes a 110-bedroom hotel, 150 homes, 7,400m2 of office space, and a mixed-use retail, leisure, dining and events space (dubbed "Bolton Works") alongside improved public realm. The scheme will be named "Bolton Victoria Square".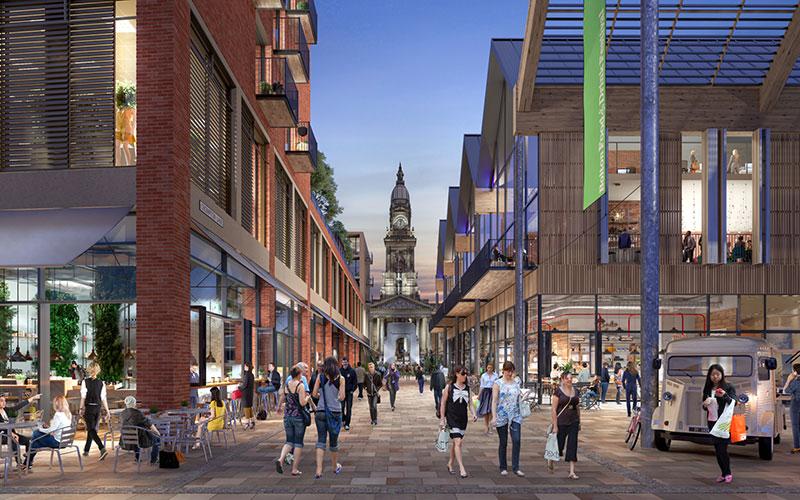 The development will be seamlessly integrated into the wider streetscape and urban fabric to help reunite Bradshawgate with Victoria Square and improve the access and pedestrian flows within the town centre.
Following the public consultation events, an outline planning application is to be submitted to the council in early 2020.