By Marije Braam-Mesken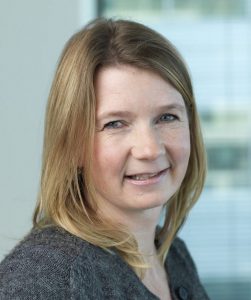 As a rule of thumb, strong anchors attract more than 30% of the total footfall. They are usually the largest stores in a shopping center and are strategically located so that smaller retailers can profit from customer flows generated by the main anchors.
In recent years, however, there has been an important change to the role of the traditional anchor tenants within retail destinations. Anchor tenants used to be a department store, a hypermarket, or a major retail chain in consumer electronics.
Nowadays, many department stores are struggling financially and hypermarkets and consumer electronics stores have also lost their strong anchor tenant position due to, for example, growing online sales and changing consumer preferences.
Instead, there are changes in the type of retailer that can hold an anchor position as well as a change in the size and number of stores that can act as an anchor tenant.
So if the department stores, hypermarkets, and big consumer electronics stores are losing their anchor position, whom do we consider as the new anchor tenants?
The definition does not really change, as it continues to be retailers that are the key drivers of footfall, but do anchors necessarily need to fill the traditional large-store sizes and should we be limited to only a few anchors?
So what happens to the retail spaces, are there risks involved, and whom can we consider as the new anchor tenants?
Looking at the trend in our portfolio, we see a clear evolution in our sector mix. Fashion and, in particular, value fashion retailers are becoming stronger, but most often as a cluster of stores rather than one individual anchor tenant.
Retailers are aware of this and many of them have numerous labels because it is the combination of these different labels that starts to act as a new anchor by claiming space in shopping centers, preferably to operate all the different brands alongside each other.
These are exactly the type of retailers that drive a significant part of the footfall within our centers today. It is not only about operating different labels to gain market share, though. In addition, we have seen that the average store size is increasing among those retailers.
There is a rising awareness that non-retail sectors are of growing importance. For example, food courts today can act as real anchor tenants as well. Recent surveys have found that consumers visit shopping centers just to eat and drink.
Overall, consumers expect a more complete offer in shopping centers. It is more the combination of the retail mix that attracts consumers today. The mindset now is that it is key to have as dynamic and varied a tenant mix as possible.

What is your opinion on this topic? Discuss it with us! Send your opinion to opinion@across-magazine.com