ACROSS: The coronavirus has had a firm grip on all of us for over a year now. It has hit the brick-and-mortar retail sector particularly hard, especially the non-food segment. The Click & Meet concept has recently been introduced in order to make shopping by appointment possible again. What will it take to ensure that Click & Meet functions in a successful manner?
CHRISTINE HAGER: First of all, Click & Meet is, of course, a way for us to offer customers more shopping opportunities again. Many of our centers and retail parks have already introduced the service. Retailers that choose to participate in the program should, ideally, use an online tool to schedule appointments, as that makes the whole process much easier to organize. As we have only offered Click & Meet for a few weeks now, it is certainly too early to draw any definitive conclusions. However, the discussions that we have had with our tenants have revealed that Click & Meet primarily serves to promote customer loyalty. For the majority of the retailers involved, however, in particular, the larger providers, it is probably not an effective way of generating strong sales. The operating costs associated with reopening the spaces are simply too high for that.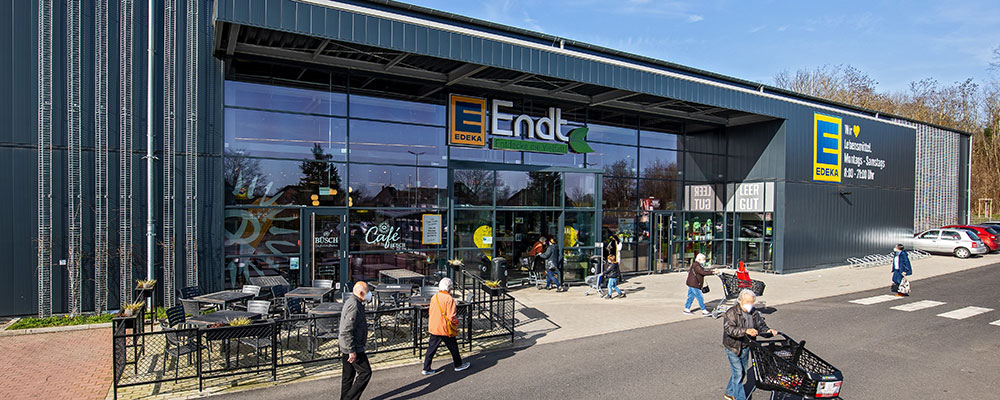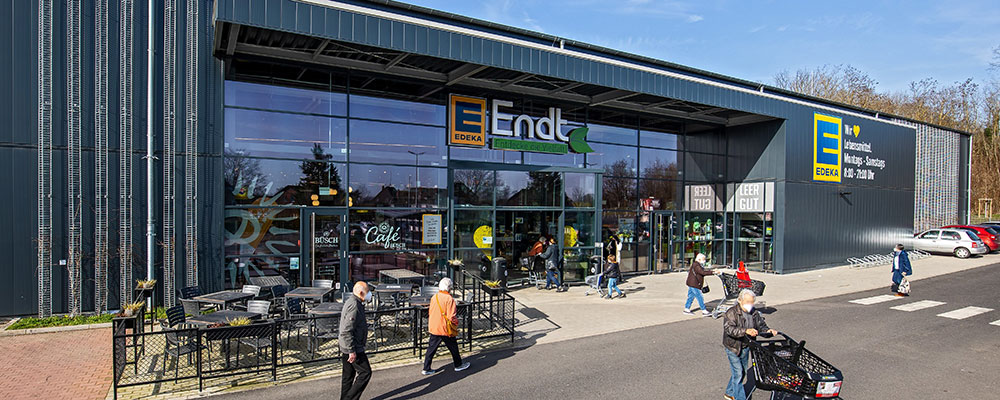 ACROSS: What challenges are leasing departments being faced with during this time of the pandemic?
HAGER: As a result of the outbreak of the coronavirus last year, the entire leasing market has come to a virtual standstill. Numerous retailers have postponed making decisions with regard to new leases or have canceled such plans altogether. Due to the general decline in footfall caused by the Covid-19-related restrictions, even those tenants that were not forced to shut down have been affected by a drop in sales. Putting the issue of short-time work allowances aside, it is also striking to see how many of the impacted retailers have not received any government assistance yet, even though they are entitled to it. There is a certain sense of fear that this will lead to many retailers having to close locations – especially as there is no prospect of any improvement in the short term. At the moment, there is still no way of predicting when the lockdown will end. Such circumstances have created major challenges for leasing departments since the onset of the pandemic. The primary focus currently remains on preventing further vacancies – the goal is being met by means of interim leases, for example, for pop-up stores, service concepts, and coronavirus quick-test centers. During this phase, our team of experts for vacancy management at redos is working with a simplified contract structure. As a result, both we and the tenants have more flexibility, which is desperately needed. The coronavirus, after all, has further strengthened the trend toward shorter lease terms in conjunction with special termination rights.
ACROSS: In the future, what changes will be made with regard to shopping centers as a result of the coronavirus? Which areas will be impacted, namely: Gastronomy and entertainment – will they be bigger or smaller?
HAGER: Gastronomy and entertainment will remain essential components of attractive center concepts in the so-called "new normal". In general, however, the space required for traditional retail concepts is likely to decrease overall, as storage capacities do not necessarily have to be directly connected to the sales area.
ACROSS: What new placemaking concepts are expected to prevail in the "new normal"?
HAGER: Spurred on by the coronavirus, the trend is moving even more strongly in the direction of mixed-use concepts that successfully combine various uses and offerings within an architecturally appealing ambiance. The overall experience is what truly matters. Accordingly, we will see an increasing number of additional offers, such as e-sports, escape rooms, and various sports trends at centers in the future. However, the commercial locations of the future will not only be characterized by the fact that people will enjoy spending their leisure time there and meeting friends, but they will also work or engage in sports activities there – in other words, they will "live" there. As a result, combinations of retail with other types of use, such as offices, healthcare facilities, or even hotels, have increasingly attracted attention. Centers that combine such a broad range of offers and rely on a multichannel strategy in addressing customers will establish themselves as the new "places to be".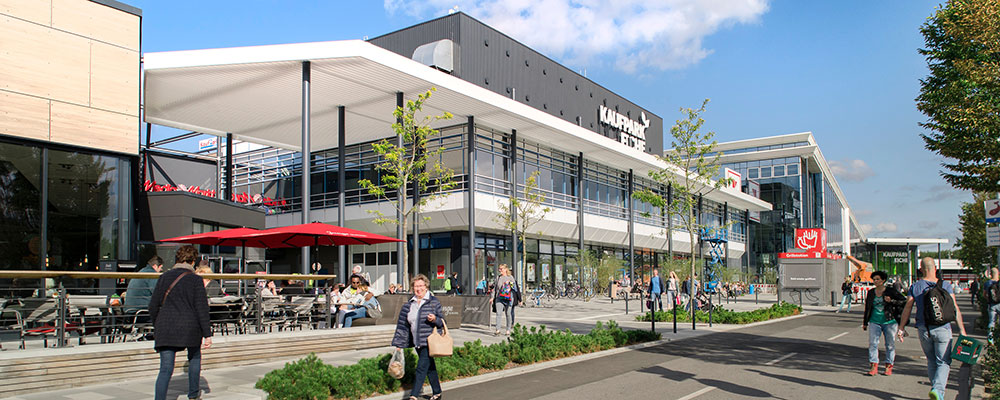 ACROSS: What will it take to get people back into shopping centers?
HAGER: The current pandemic-related circumstances have led consumers to make very targeted purchases, generally speaking, and that will continue to be the case for some time to come. In order for things to return to some semblance of normal in the retail sector, the implementation of a comprehensive coronavirus rapid test system is particularly crucial. To that end, we are currently testing the establishment of such centers at selected locations in cooperation with some of our retail partners, such as dm. Not only are such services fundamental to combating the pandemic, they also help to ensure a safe shopping experience. To be truly effective, widespread testing must also be accompanied by the possibility of digital contact recording and tracing via web-based apps. At the same time, the ability to check the availability of goods at any given store before visiting it and, ideally, the ability to reserve items or have them delivered, has become increasingly important. That will enable customers to plan their purchases more effectively. Of course, tried-and-tested safety and hygiene concepts play vital roles at shopping centers, at retail parks, and in city centers.
ACROSS: To what extent is the German Council of Shopping Places' "Sample Handbook on Hygiene and Safety Measures" helpful in this respect?
HAGER: Retail locations have proven themselves capable of ensuring safe business operations by means of well thought-out and tried-and-tested hygiene concepts coupled with consistent implementation of and compliance with such concepts. The sample handbook published by the German Council of Shopping Places summarizes various best-practice examples and has been made available to the general public free of charge. Due to its guideline character, it can also help to optimize individual solutions and set new standards, thus reducing uncertainty among customers and visitors, as well as among staff members working on site.
ACROSS: There has been a lot of discussion lately about the luca app, which traces contacts. Will it be rolled out in the German retail sector any time soon?
HAGER: The luca app is one of several options available for digital contact tracing. The specific advantage of the app is that it can be directly linked to the health authorities, making it easier to transmit contact data. Unfortunately, however, there is no nationwide rollout on the horizon at this time, although several states intend to use the luca app in the future. At the same time, the coronavirus warning app is also set to be equipped with additional features. The most important thing is to put an end to all paper-based processes and to simplify contact tracing.
ACROSS: redos is primarily focused on food-anchored retail. Why has local supply, which has been minimally affected by the COVID-19 crisis, also been under increasing pressure to revitalize recently?
HAGER: The local supply asset class has basically proven itself to be crisis-proof, but, even in that sector, retailers are being confronted with changing customer expectations and an obligation to attach significantly more importance to sustainability. That is where the underlying pressure to revitalize and, not least, to become more digitalized comes from. A new level of service quality in local supply is also made possible through digitalization. The key benefit here lies in the ability to order goods in advance in conjunction with appointment management, in other words, Click & Collect. Digitalization also makes it possible to manage ancillary costs much more effectively. Last but not least, there are new sustainability requirements that also have to be met. As a result of the new EU regulations in the financial sector, sustainability in all its facets has also become a major issue in the local supply sector. Many locations no longer meet the criteria that will be relevant in the future.
ACROSS: What prerequisites have to be met in order to create the framework for a viable and sustainable retail sector?
HAGER: In order to adapt brick-and-mortar operations to an omnichannel approach, a rethinking of retailing aimed at more commonality is necessary. Individual players are called upon to develop concepts that link the various channels with one another, emphasizing the strengths of brick-and-mortar retail in terms of service quality. At the same time, owners and asset managers must be open to flexible use when it comes to restructuring space. In addition, administrative and political bodies are also called upon, as forward-looking urban planning and pragmatic approval practices are also required in this context to create sustainable, economically successful environments.