It includes plans to create a new 17,000 sq ft retail unit, to be occupied by Aldi, and a new 70 space surface car park immediately adjacent to the new store.
As part of these plans we will invest up to £1 million to undertake a full refurbishment of the adjacent Market Hall, which has been one of the key anchors since the centre opened. Capital & Regional are developing a concept for the Market Hall which will ensure it remains at the heart of The Mall and Wood Green town centre.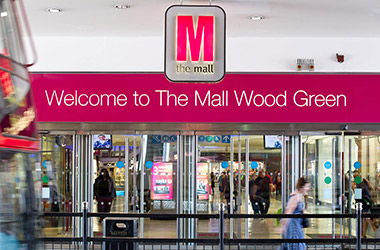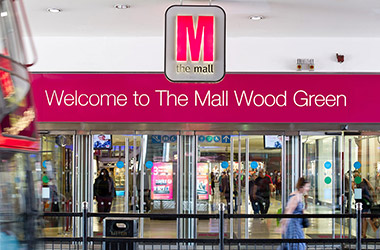 The investment supports Haringey Council's Area Action Plan for Wood Green, which aims to establish the town as a major leisure and shopping destination in North London.
Capital & Regional have attracted a number of national retail brands to the town centre, including H&M and TK Maxx and since 2015 has introduced a range of leisure uses including a 78-room Travelodge, due to open this summer, Pret a Manger, an extended Easygym and Five Guys American diner.
Andrew Haughey, Retail Development Director at Capital & Regional said: "As long term investors in Wood Green we are continuously evolving the retail mix at The Mall to meet the needs of the local community. We have identified significant demand for a convenience foodstore in Wood Green, and have been working with Aldi for some time. We also recognise the need to modernise Market Hall to ensure it remains at the heart if a diverse retail offer in Wood Green and are planning to invest up to £1 million to create an attractive, contemporary environment that will draw more people in. We look forward to working with Haringey Council, Aldi, the market traders and the local community to bring these exciting plans forward."
The Mall Wood Green is a vibrant 540,000 sq ft shopping centre prominently located on either side of the main High Road in the heart of Wood Green's town centre. It consists of over 100 shop properties, complete with a 12 screen cinema complex, restaurants and a 30,000 sq ft indoor Market Hall.
Follow ACROSS on