By Martin Perry
Edinburgh is a destination like no other. It has all the fundamentals in place to deliver a large-scale regeneration project–home to one of Scotland's five UNESCO World Heritage Sites and the Scottish residence of the Queen–it boasts quality transport links, a business hub, a vibrant festival culture and a tourism trade second only to London.
A unique, vibrant and buzzing capital such as this needs development that will match the tempo that it sets. It is the world's festival capital. The city's annual festival season welcomes over 4.5 million people each year, and is the third biggest ticketed event in the world, following closely behind the Olympics and the FIFA World Cup. Long gone are the days of cookie-cutter shopping centers being dropped into our towns and cities, along with the development approach that simply states: Build it and they will come. Today, the necessity is to build into the city. Edinburgh provides no better example, and we want to ensure that Edinburgh St James integrates with this spirited city in every way.
We have been working to realize our vision since 2006, and with £1 billion of investment, Edinburgh St James is set to revolutionize retail within the Scottish capital. When TH Real Estate acquired the old St James Centre, we knew from the outset that we needed to utilize this site to create a destination in its own right. We needed to set ourselves apart from the traditional development of the past, and deliver a scheme that truly strengthens Edinburgh's global standing.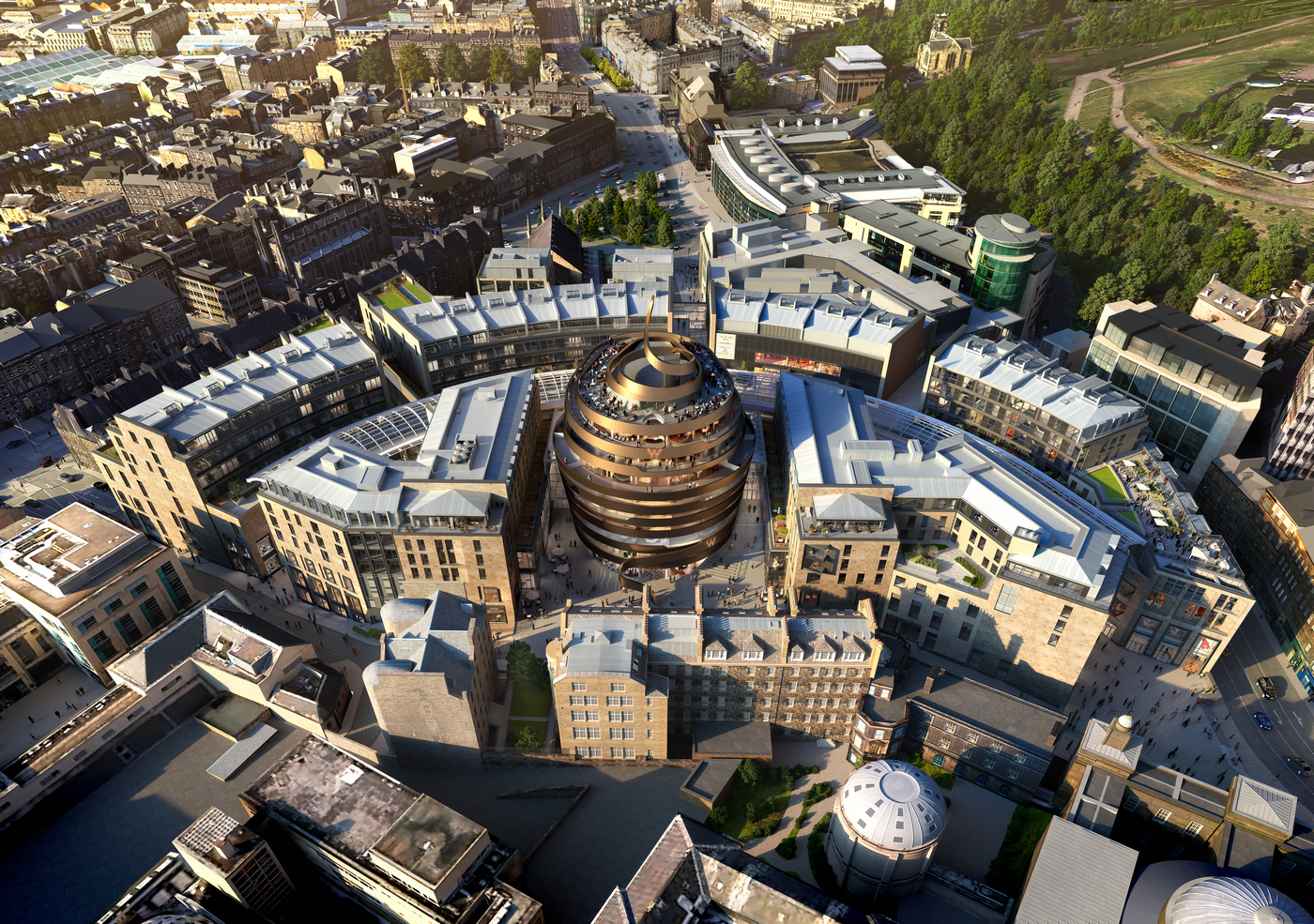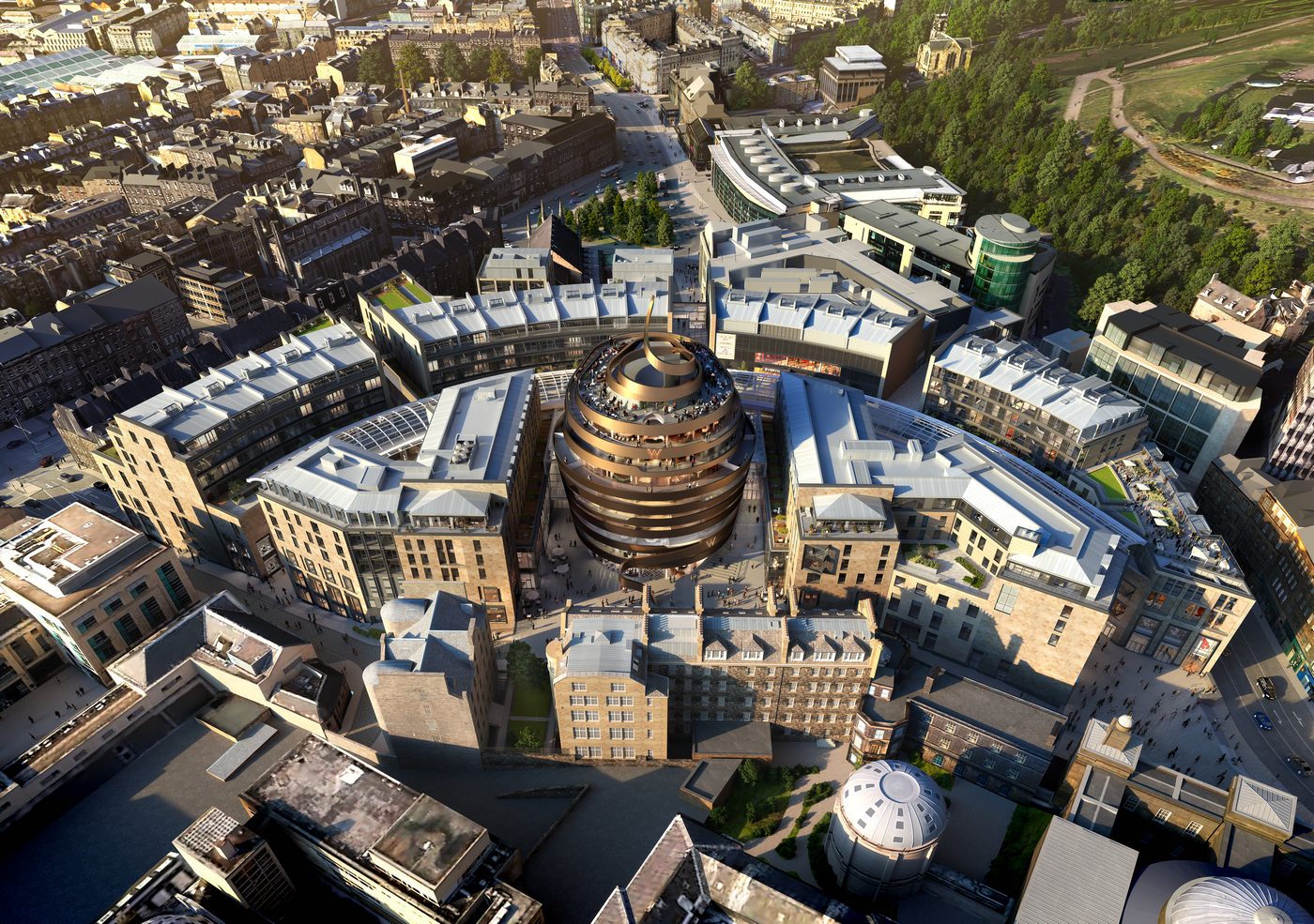 79,000 sq m of retail space
While we will continue to build on Edinburgh's famous calendar of events and cultural highlights, looking to add events such as a music festival, we have also handpicked each key brand partner in order to curate a world-class scheme that will be home to some of the UK and the world's most exciting and in demand brands. As well as 79,000 sq m of retail space and 30 restaurants, Edinburgh St James has partnered to deliver the UK's second ever W Hotel, 152 unique apartments being developed by Native Land, a Roomzzz aparthotel, and the city's first Everyman cinema.
Once complete, Edinburgh St James will reach a total catchment of 1.9 million people, and move the city further up the UK retail rankings from 13th to eighth through the quality and breadth of its offer. The scheme will also increase the city's market potential by 13%, making Edinburgh one of the top 1% of locations in Europe, above Copenhagen and Amsterdam.
Edinburgh-born artist Richard Demarco, a champion of the city's art scene, said that "Edinburgh belongs to the world" during its famous festival season. We think this is true all year round. That's why we're investing in the city, to make sure its global appeal is matched by a world-class retail and leisure offer by transforming the city's east end into an inspiring, attractive and vibrant destination for people to live, shop, experience, and play.
Sign up for our ACROSS Newsletter. Subscribe to ACROSS Magazine.