By Jorge Morgadinho
One of the most rewarding aspects of being an international retail specialist is creating unique spaces for different markets. This does not involve merely adapting a universal blueprint of how we think shopping centers should look – it is about taking inspiration from local cultures to help us conceive and implement inspiring architectural projects in retail and mixed-use destinations. We find that the best approach blends elements of the past and present, tradition, and innovation to make places that seamlessly integrate into the local environment and community, allowing visitors to enjoy deeper experiences as well as a sense of belonging.
The key challenge for our Development Services team is creating culturally meaningful shopping centers that impressively perform in cities that already boast rich histories and heritages. Having designed projects in 24 different countries across four continents, such as Russia, Colombia, and Morocco, we have gained unique know-how and a profound understanding of how to develop locally integrated projects.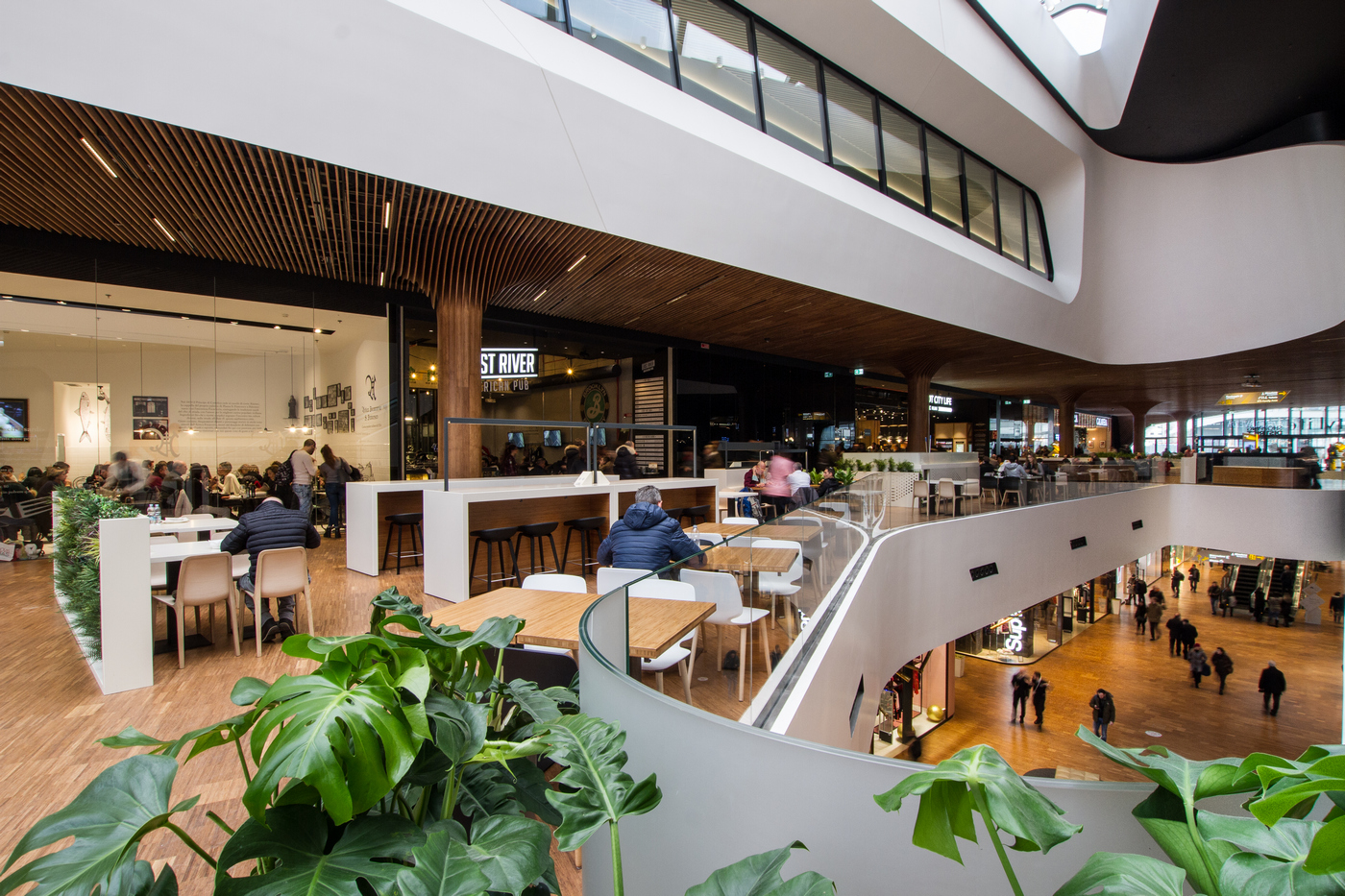 Reflected heritage
CityLife Shopping District launched in November 2017 in Milan and integrates the traditional piazza – the heart of Italian urban life – with landmark features at key interaction points in order to encourage people to gather and mix. The shopping district, for which Sonae Sierra provides asset management, leasing, and property management services on behalf of Generali Real Estate, encompasses 100 shop units within 32,000 sq m of GLA. CityLife Shopping District offers employees, residents, and visitors an area of impeccable architectural quality that integrates green community spaces in a design that promotes social well-being.
Wherever we work, we want people to see their heritage reflected in the destinations we create. From bathrooms to food halls, we seek to ensure that every detail of our designs forms part of the story that we tell in order to celebrate the cultural legacy of a place. Tachfine in Morocco, for example, is inspired by the country's harmonious arabesque patterns and traditional arches, doors, tiles, and ceilings.
We are currently constructing a new shopping center in Cúcuta, Colombia, called Jardín Plaza Cúcuta, which is being developed by Sonae Sierra and Central Control. Representing a €52 million investment, it will house 180 brands within a GLA of 43,000 sq m and is scheduled to launch later this year. This center will immerse visitors in the textures and colors of the natural tropical environment, integrating lush green areas and architectural design inspired by the patterns of nature, connecting visitors with the external environment.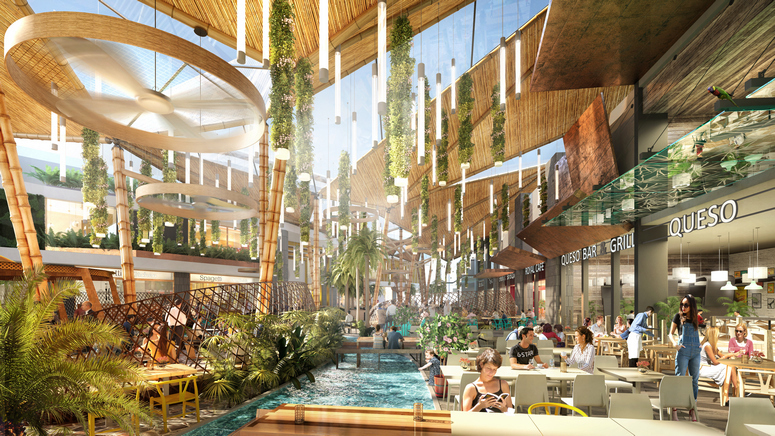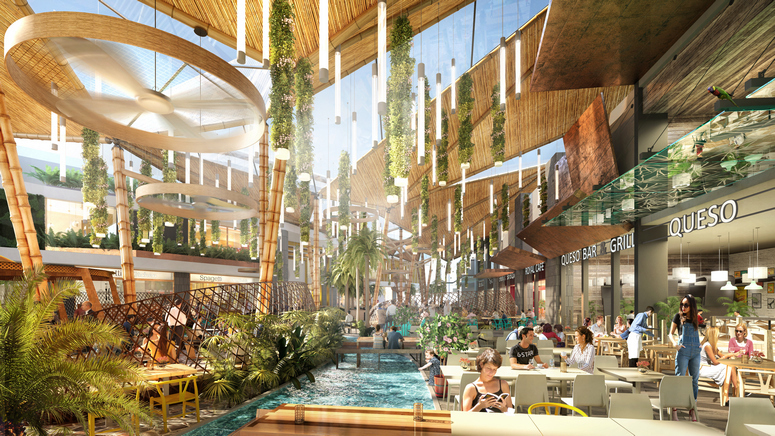 Returning an abandoned site
We are also developing a new shopping district called Emilia District in Parma, Italy, with Impresa Pizzarotti & c. S.p.A. This project covers an area of around 300,000 sq m and has an overall GLA of around 74,000 sq m. It will be created through the redevelopment of an abandoned industrial area that once housed a historical Italian restaurant's factory. Hence, it will generate value for the region and return a sizeable abandoned site, with a new and attractive destination, to the local community.
With all our projects, the ambition to do something bold and distinctive leads us to experiment with new concepts. However, we also seek to strike a balance between conceiving new solutions and using proven ones. A holistic approach is the key: exploring local culture and artistic expression as a dynamic and living entity, which is renewed on an ongoing basis via the integration of public art, exhibitions, cultural activities, and local celebrations. We have found that creating themed architectural projects does not automatically entail higher project costs. What is more, they offer commercial and social advantages and sustain high levels of visitor traffic, which translates into strong financial performance for tenants and shopping center owners alike. Overall, they add to visitors' enjoyment and sense of well-being, and they help to position these shopping centers as major destinations within these cities.
Sign up for our ACROSS Newsletter. Subscribe to ACROSS Magazine.