ACROSS: Mr Grüll, IMMOFINANZ recently announced news on the international marketing of your STOP SHOP brand, correct?
GERALD GRÜLL: Yes. We now have nearly 70 locations under the STOP SHOP brand in our portfolio and these are now being marketed uniformly in all eight countries.
The motto "easy shopping" brings together the central market drivers: STOP SHOP is an appealing and convenient local supplier that offers a wide range of goods at an attractive price-performance ratio and can be reached easily.
All of our advertising campaigns are worked out in the headquarters in Vienna and subsequently used for STOP SHOPS in all countries.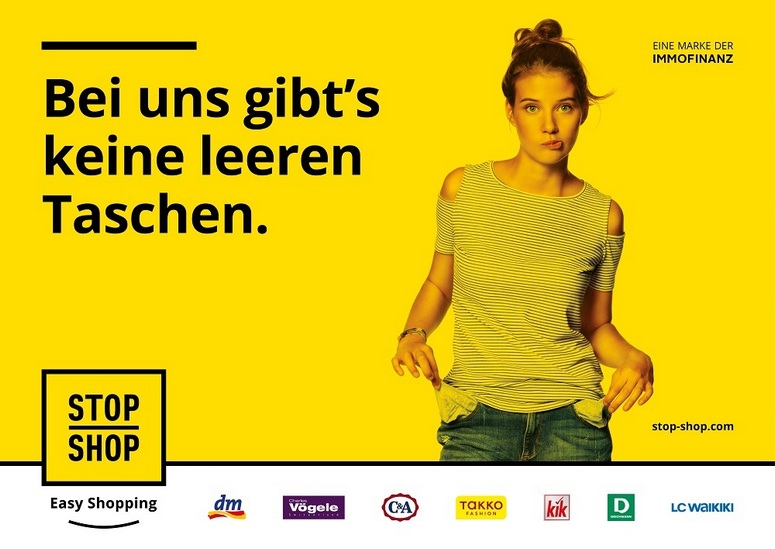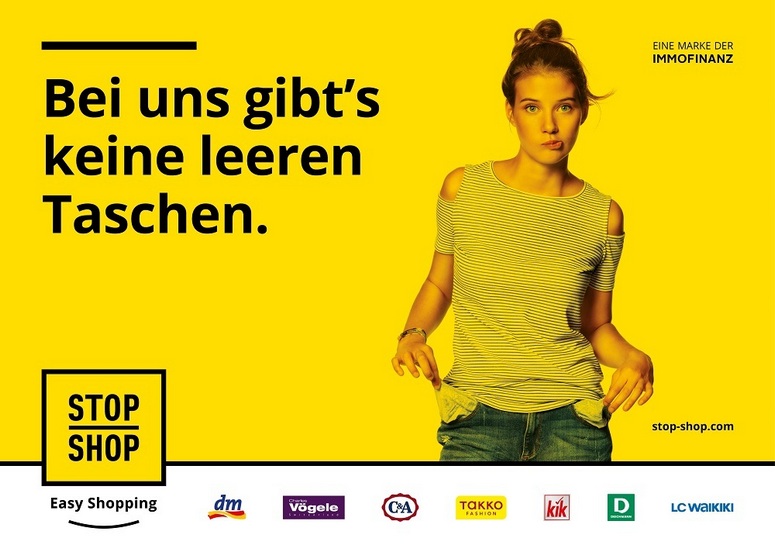 ACROSS: How did you define these market drivers?
GRÜLL: We carried out a representative brand analysis for all locations in the run-up and discovered these reasons are decisive for a STOP SHOP visit. That formed the basis for our new claim: "easy shopping".
ACROSS: In other words, uniform construction means uniform marketing at the sites?
GRÜLL: You could say that, yes. We have consistently focused our retail portfolio on the brands STOP SHOP and VIVO!
They are a quality promise to our customers and create trust: They look similar, offer the same quality and high service standards, and have identical contacts and contracts.
In short, our retailers, especially those who want to expand with us, know exactly what to expect and they can rely on us. The high degree of standardization promises not only high recognition value in the market, but also brings cost savings.
Instead of developing many individual concepts, we develop a uniform concept in all countries. We are now implementing this approach in our brand advertising.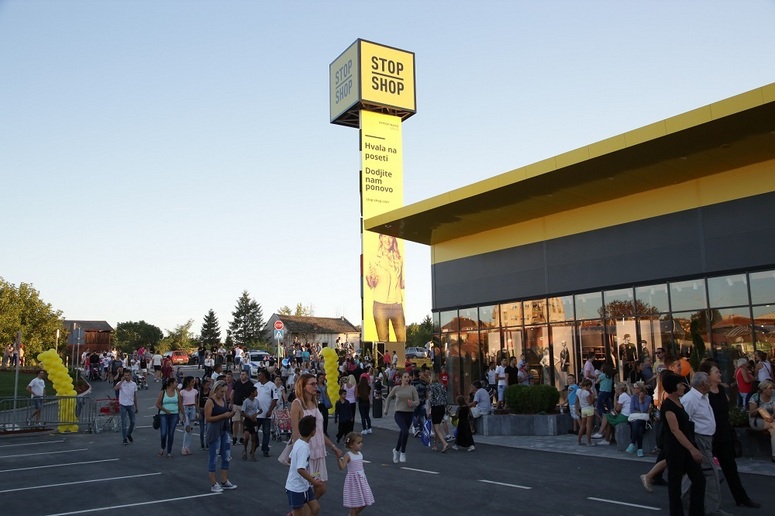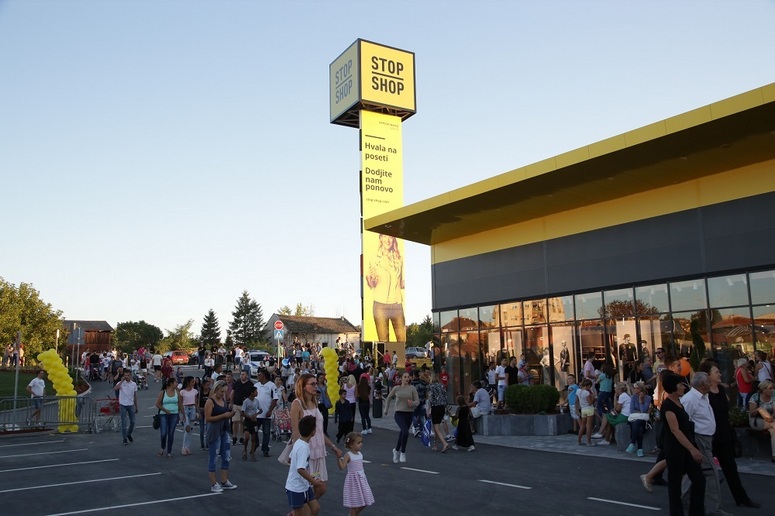 ACROSS: And this is also reflected in leasing performance?
GRÜLL: Absolutely. We reached 96.2% let for our entire retail portfolio at the end of June—an increase of more than three percentage points since the start of the year—a top level and one that can be described as fully let.
Our STOP SHOP portfolio even has a rental ratio of around 98%. You can't really achieve more than that. Our VIVO! centers are at 94%.
ACROSS: What can you tell me about visitor frequency at the STOP SHOP locations?
GRÜLL: We've installed internet-based frequency measurements at all our existing locations over the past year. The frequency count allows us to make detailed conclusions about the performance of the individual locations and shops, which we can also bundle at country level and share with our tenants.
We see which shops are favored at which times of the day and which directions visitors come from. In addition, this information can be correlated with the weather situation and with sales. These measures allow us optimally to adapt the segment mix and the arrangement of the tenants at each individual location.
ACROSS: Can you reveal some numbers?
GRÜLL: From the current figures, we know that we had 54 million visitors to the 58 Stop Shops we had at the end of 2016 between January and June 2017. In the year as a whole, we expect to have 120 to 130 million visitors, as we now have 68 retail parks in medium-sized and smaller cities.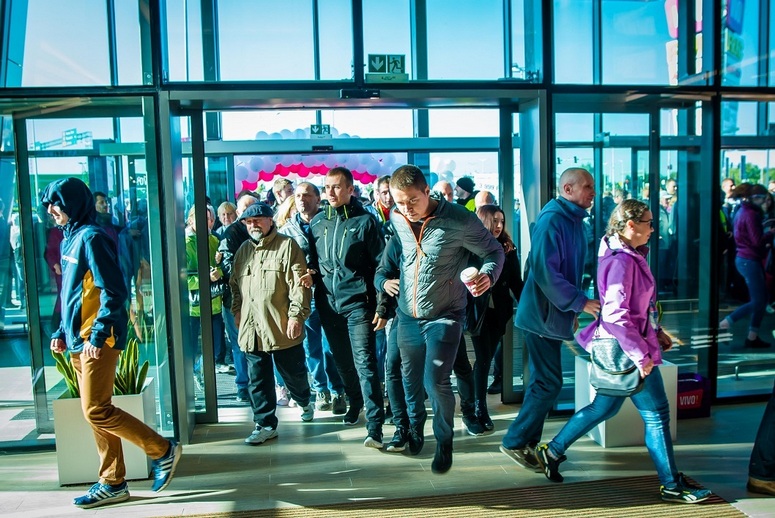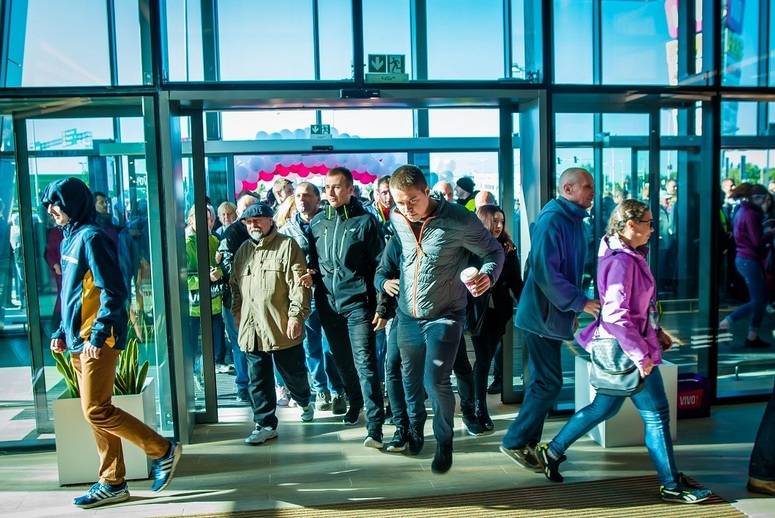 ACROSS: Are there certain locations with particularly good numbers?
GRÜLL: One example is our Serbian STOP SHOP Nis, where we counted 700,000 visitors in some months. That is a great number for us. There are certainly larger shopping centers that do not reach numbers like that.
ACROSS: Does that mean the concept works?
GRÜLL: Yes, and we are constantly working on optimizing different conceptual details. For example, we are working on various design elements, establishing various catering facilities, cafes, and playgrounds, to make visitors' stay in our retail parks "easy" and enjoyable.
We endeavor to offer a high service standard. A new CRM tool is currently under development and will bring us even closer to the customer. This can record not only performance indicators, but also customers' wishes, allowing us to better service and optimize our locations.
ACROSS: What's the next step for STOP SHOP? Further growth?
GRÜLL: Last year, we expanded our portfolio to 67 locations through completed acquisitions of nine retail parks in Slovakia, Hungary, and Romania. And yes, the growth will continue: In September, we opened another STOP SHOP with more than 10,000 sq m in Lazarevac, Serbia. It was already fully let at its opening.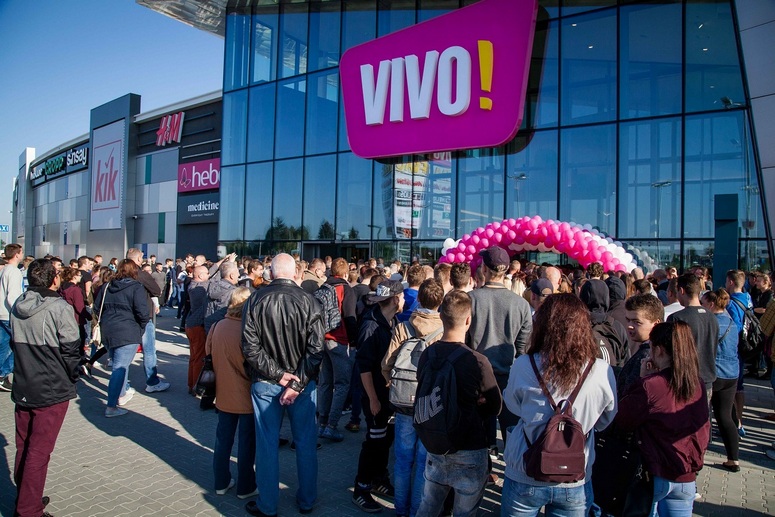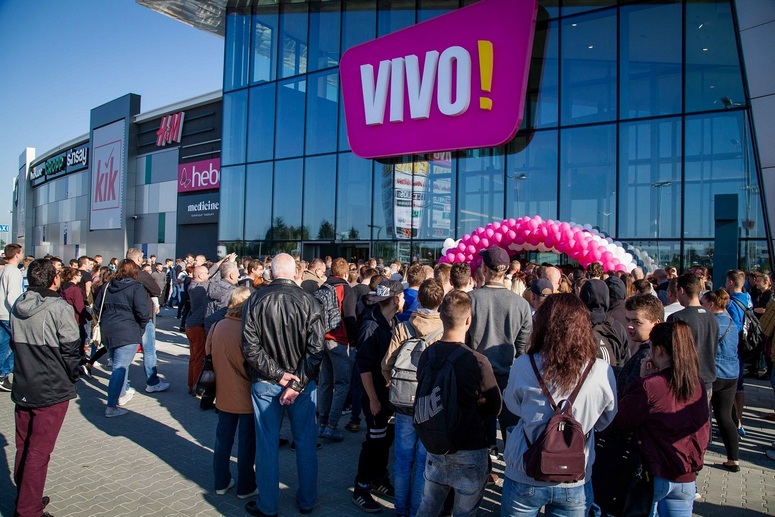 LPP, the largest Polish fashion group, is represented with two brands and has thus entered the Serbian retail park market with us. Three more STOP SHOPS are also in preparation in Serbia and will open in 2018. We are also looking into further locations in Poland and Romania.
ACROSS: And VIVO!?
GRÜLL: We celebrated the opening of another shopping center in Poland at the end of September. VIVO! Krosno: an architecturally appealing building with almost 21,000 sq m of lettable space and a good tenant mix.
In addition to numerous fashion shops, it has a cinema, a local food retailer, and a lot of restaurants. And there, too — I am very happy to say — we were already fully let at opening.
Follow ACROSS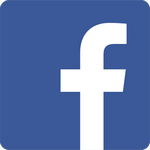 Share this article