It is easy to find shopping centers that have marketing activities that include participation in local and national community or charity actions.
It is much more difficult to identify brands that, apart from getting involved in the initiatives of various foundations and undertaking social programs, can come up with their own, original and unique local initiatives.
One of them is Kraków-based, or should we say Podgórze-based, Bonarka City Center.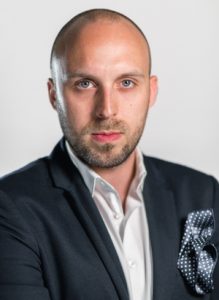 "We have decided to change the character of our PR and marketing activities," says Iwo Knopik, Marketing Manager at TriGranit.
"In search of a distinctive formula, but mainly strong, genuine relations with customers and our closest surroundings, we have decided to come up with a strictly local initiative.
Bonarka is one of the biggest players in the shopping center market in Kraków. Its position and popularity among local residents is a serious responsibility. On the one hand, we have to keep up with our customers' shopping tastes and aspirations.
On the other hand, we have an ambition to demonstrate our constant presence and involvement on the social level as well as to be close to local needs. We therefore created the Bonarka Podgórska project together with our advertising agency."
Podgórze is located on the right bank of the Vistula river in Kraków, in the close vicinity of Bonarka City Center. This is a unique area situated on the other side of the river, similar to Mala Strana in Prague or Trastevere in Rome.
The distinctive atmosphere and character of this district destroy all stereotypical images of the old borough of Krakus, especially since Podgórze became a part of Kraków only 100 years ago. Before that, it was a Free City that had received its city charter from Joseph II.
Dedicated mainly to all local residents
"The atmosphere and mysterious aura of Podgórze have become the canvas for our marketing activities. We didn't want to talk about its attractions in a conventional way, typical of a travel guide. Looking for an adequate and provocative form of narrative, we referred to a cartoon drawing and local gossip, bombshell news, or even phantasmagoria.
This allows us to talk entertainingly about Pan Twardowski, who had his alchemy workshop in Krzemionki, Antoni Mateczny and his spa house next to a nearby roundabout, or Janina Turek, who is said to have written the longest diary in the world here," adds Knopik.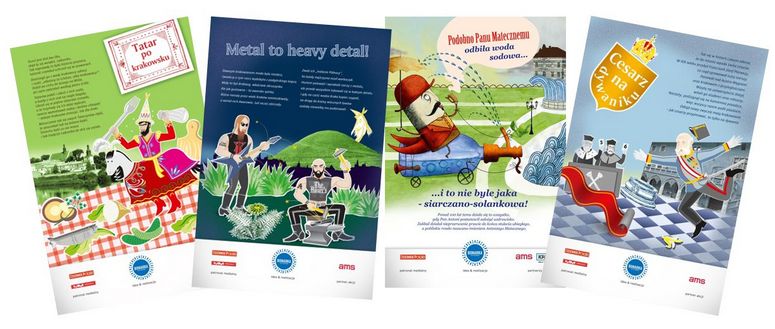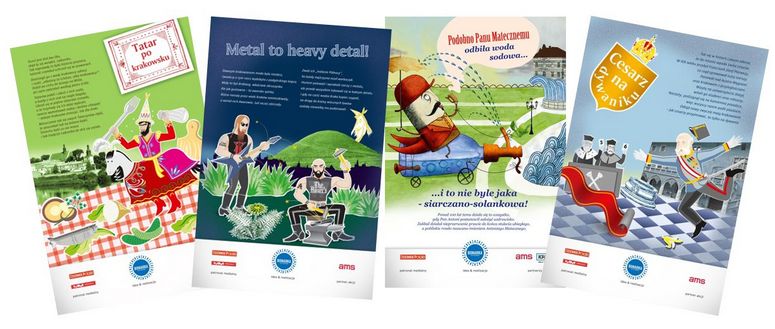 Bonarka Podgórska is a project dedicated mainly to all local residents, with a special emphasis on pupils from local schools. Knopik commented: "Right from the first few weeks, the project had a much bigger impact than expected, however. Many Kraków-based schools and community centers contacted us to ask about our special book entitled Cudki i ludki podgórskie, which includes lots of local stories. Our partners, the local radio station KRK and the Dziennik Polsk' newspaper, present programs and articles about interesting facts from Podgórze on regular basis."
Bonarka City Center has also decided to organize free weekend educational workshops within the shopping center and announce a grant competition, in which it will sponsor the most interesting initiatives supporting the local community.
Iwo Knopik continued: "The interest in the competition was beyond our expectations. Nearly 13 non-profit organizations sent us their ideas for special local projects. Such a response confirms the value of our actions and the need to emphasize and remember the identity of the place we are most connected to.
If our Podgórze posters, displayed on posts and bus stops, provoked at least a few people to start looking for local secrets, we are incredibly satisfied. We strongly believe this was the case. Especially considering that Janina Turek's daughter visited our shopping center quite unexpectedly, which was a huge surprise and a great honor for us. She thanked us for bringing back memories of her mother and her amazing diary."

After the success of the Podgórze project, Bonarka City Center decided to continue it in 2015 in the context of "Royal Kraków." Most of the tried-and-tested mechanisms and tools were used again, but this time, they were based on legends and gossip connected to the history of the city as the seat of Polish kings.
Like Podgórze, the area "on the other side of the river," the activities undertaken by Bonarka City Center refer to a micro, rather than macro, community; not to global, universal, and general subjects, but to local, individual, and fundamental city values. The campaign organized by Bonarka was also an alternative for "place branding" for official and institutional strategies for promoting the city.
A consistent and cohesive brand communication strategy
Like all the Kraków-based shopping center's previous strategies, the model of PR activities undertaken by Bonarka City Center demonstrates a comprehensive approach to using a whole range of marketing instruments.
All the ideas connected with Podgórze are reflected in seasonal advertising campaigns, with the well-known Polish actress Małgorzata Kożuchowska as the shopping center's ambassador. Thanks to subtle local accents and motifs, all image commercials and events refer to Podgórze, creating a consistent and cohesive brand communication strategy at the same time.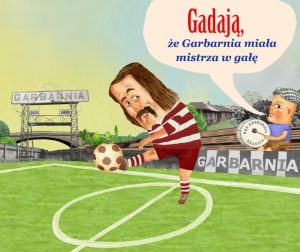 "In the shopping center's communication, a commercial aspect is a common theme, while local elements in PR activities give the brand a much more direct and emotional dimension. In this way, we build strong capital composed of local acceptance," the TriGranit marketing manager concluded.
Marketing competitions organized for shopping centers have recognized the benefits of the action and its excellent measurable and immeasurable effects.
The Bonarka Podgórska project has been nominated for the international ICSC Solal Marketing Award and the whole two-year project was granted a special jury award in the Polish PRCH Retail Awards competition.


The Bonarka project is a great real-estate project from many other aspects as well. The shopping center was developed and then managed in the middle of the crisis and in a highly competitive market by TriGranit, one of the largest, fully-integrated real estate platforms in Central Europe. It turned a brownfield site into a new, leading city district. Bonarka is one of the best shopping centers in the region, with consistent footfall, high-end tenants, and potential for further growth.
It was awarded the 2009 – 2010 Real Estate Retail Development of the Year Award by CEEQA. In September 2016, Rockcastle Global Real Estate Company Limited acquired 100% (excluding the Auchan market) ownership of the retail center through its SPV, while TriGranit will continue to carry out the property management activities for a further two years. The transaction was the largest single-asset transaction in that year and the 3rd-largest transaction ever in the Polish real estate market.
"I can see a direct correlation between Bonarka's marketing strategy and its highest-in-the-region rate of loyal customers. Nowadays, strong ties with local society can be one of a shopping center's major competitive advantages. Bonarka is a good example of the proper use of CSR, which drives not only the image, but also commercial performance. In my opinion, marketing is one of Bonarka's strongest assets and, as a new owner, we would like to continue keeping up with the best practices," comments Dominik Piwek, Head of Marketing & PR at Rockcastle.