By Sue Shepherd
At London Designer Outlet (LDO) in Wembley Park, the UK capital's only fashion & lifestyle outlet center, we gather information on visitors and potential visitors to better understand them. Importantly, we use research not to deal with "customers," but to welcome "guests."
We believe our relationship with visitors is not simply transactional but experiential, as in a good hotel. We also put the utmost care into data management and data compliance, always treating the information with respect.
Catchment research helps determine shopper opportunity in terms of socio-demographics and potential spend. We conduct our own sensitivity analysis to ensure the right retailers are targeted to meet the interests and preferences of our guests. We conduct postcode research using face-to-face interviews to track key metrics like levels of awareness and engagement with LDO within selected towns in the catchment.
These measures mean LDO can best target its marketing investment as well as identify and reach those who might otherwise miss out. Exit interviews at LDO mean we understand guests' preferences while the thoughts are fresh in their minds. This research picks up the little niggles that can adversely impact a guest's experience. We use a net promoter score as an extra metric, trending those issues that deliver the greatest satisfaction and those which adversely impact it.
After all, we want our guests to return and leave happy every time. Our bespoke, independent mystery shopper program sees LDO through the eyes of our guests and uses consistent measures to reward best practices and highlight those brand partners who need help from our retail team.
With mostly turnover-based leases at LDO, it's in everyone's interest to maintain a symbiotic working relationship. Hard data like sales, average transaction values, conversion levels, and trading densities are measured weekly and allow for direct comparisons with similar stores to push the best higher and show those trading a little less well just how great the potential upsides are.
International and domestic tourists are fast-growing areas of LDO's business, targeted through relationships with tour and coach operators, ground-handlers, and hotels. A tailored events and benefits program helps grow this element of the business and LDO has a dedicated tourism and guest experience team to ensure guests feel at home wherever they come from.
Being right next to world-famous Wembley Stadium and the SSE Arena means LDO works hard to convert the extra sales opportunities provided by these event-goers. Brand partners voluntarily provide tax-free sales data to LDO. This enables the center to identify areas of opportunity as well as those countries and territories that are already performing well, while multi-lingual LDO team members and guest materials are used to provide the most appropriate welcome.
Data isn't the only solution, but, used well, it's a big part of the answer. At LDO, it means we can demonstrably help our brand partners maximize sales opportunities and take the greatest advantage of being in Wembley Park, undergoing one of London's biggest transformations and home to some of the most iconic venues in the UK.
Follow ACROSS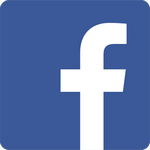 Share this article