ACROSS: Why ICSC, why Bill Kistler, and why now?
BILL KISTLER: Sometimes opportunities come along that just feel like they were meant to be. This role offers me the chance to bring a career in real estate and experience as EMEA President of the Urban Land Institute (ULI) to a sector of the industry facing profound challenges and unique opportunities. I grew up in the US, but have spent most of the past 30 years in Europe working for US-based organizations. I hope that means that, while I 'speak American,' I 'think European.' Helping ICSC leverage its US heritage while adapting to, and celebrating, the differences in the industry in Europe will be key to our continued success.
ACROSS: How would you recap your first weeks in your new position?
KISTLER: My focus has been reaching out to our member leadership, National Council partners, and other key stakeholders. Understanding what they view as the main challenges facing the retail real estate industry and where ICSC can add the most value is essential. I've also been getting to know the staff team in London and colleagues in New York and our other global offices.
ACROSS: What goals have you set for yourself in your new position?
KISTLER: My objective is to help make ICSC as relevant and valuable as possible to our members in Europe. In order to achieve this, we need to align our resources with their priorities and expectations. ICSC in Europe already helps our members connect and collaborate across borders and sectors, provides them with insights into trends, challenges, and opportunities, and acts as the voice of the retail real estate industry. My goal is to find ways that we can do all those things better, growing the value and impact of the organization.
ACROSS: You mentioned that we live in challenging times. What are the key issues for the European retail real estate industry right now?
KISTLER: No country, company, or individual is immune from the challenges reshaping our industry. Rapidly evolving technologies, changing consumer behavior, and an increasingly complex regulatory environment are global phenomena. The good news, however, is that Europe is a showcase of how to respond to these challenges. Great cities are a combination of great places and experiences. Shopping, dining, and entertainment are at their heart. Cities across Europe, from Birmingham to Berlin, have leveraged shopping centers to drive their 'renaissance.' Europe is a laboratory of ideas for using retail-led development as a catalyst for urban and economic growth.
ACROSS: How would you describe your cooperation with the EU?
KISTLER: Most ICSC members in Europe are affiliated with us through National Council and committee partnerships. They are all increasingly influenced by legislation made by the EU. This provides us with a unique opportunity to deliver value for our members by advocating on their behalf in Brussels with a powerful single-industry 'voice.' Earlier this year, we produced a groundbreaking report that highlighted the importance of the retail real estate industry to EU legislators. Many had either little or no appreciation of the economic, employment, and other benefits of our industry. The research was well received, but it's clear that there are many more opportunities for us to continue this work.
ACROSS: We talked about ICSC functioning as a networking platform. What changes are being made in this regard?
KISTLER: Events, from those focused on specific topics or regions to our annual European conference and 'Retail Connections,' are central to how we convene our members to share ideas and opportunities. We know that you could spend your life attending conferences, so ICSC events need to deliver great content and opportunities to connect. We are exploring collaboration with our national councils and other organizations to streamline the calendar, creating fewer but better events. Finally, events are not the only way of 'networking.' I think enhancing web-based tools that allow members to connect and collaborate has considerable potential.
ACROSS: Since you mentioned events: Will there also be a focus on training and education?
KISTLER: Since competition in our industry has never been greater, professional know-how and skills development has never been more important for both individuals and organizations. Providing professional development has always been a priority for ICSC. Similar to its impact on the retail sector, technology is reshaping how and where continuing education is delivered. We are exploring a range of new ways of helping our members with their 'life-long learning' needs.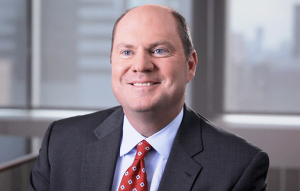 ACROSS: How would you describe your collaboration with ICSC's President and CEO Tom McGee?
KISTLER: Tom has been in the job now for a bit more than a year. He is well aware that US business models and programs may not be right or at least need to be adapted for Europe. Tom's background and experience complement my own. His deep management consulting background combined with mine from the real estate industry make us a pretty good team!
ACROSS: A currently inevitable question: How will Brexit impact Great Britain's retail real estate industry?
KISTLER (laughs): Anybody answering that question has a 50/50 chance of being completely wrong! Negotiations haven't even begun and there is a myriad of variables still in play. Personally, I'm an optimist—as you have to be in the development business. I think that the first signs are generally positive. The initial panic seems to have been replaced by a prudent caution. Britain's new Prime Minister, Theresa May, and her team seem to be talking sensibly with their European colleagues. Nonetheless, the UK is still in a very early stage of its exit from the EU and the eventual impact this will have on the retail real estate industry is pretty far downstream from the political, social, and economic questions that need to be decided first.
ACROSS: Founded in 1957, the ICSC celebrates its 60th anniversary next year. What was the organization's biggest success in Europe so far?
KISTLER: That's a good question and one which, as the 'new guy' on the team, I'm probably not best qualified to answer. That said, the ICSC has amassed an extensive pool of knowledge in its almost six decades. With almost four decades of experience and over 7,000 members in Europe, we are by far the most important region in the organization outside the US. As the retail real estate industry becomes increasingly global, a thriving and robust ICSC in Europe is essential to our overall success. Our research provision, industry lobbying capabilities, and networking opportunities are respected by our members. Building on the passion of our members in Europe and the many accomplishments here over the past 40 years since the organization arrived on European shores, I honestly believe that the best is yet to come!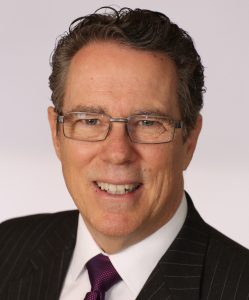 About Bill Kistler
Bill Kistler has more than 30 years of international experience. Most recently, he served as managing partner at UK-based Kistler & Company, providing investment, development, and organizational strategy support to the global real estate industry. He also founded the Urban Innovation Network (UIN), a platform connecting cities, universities, and businesses, which he will continue to serve as its non-executive chairman. Previously, Kistler was a senior partner at Korn/Ferry International leading the Real Estate practice in EMEA. From 2003 to 2009, he was president of the Urban Land Institute–EMEA a non-profit research and education institute dedicated to the built environment. A fluent French speaker, Kistler is passionate about architecture and how development can influence the "urban grain" of a city or destination.