By Zorana Ždrale Burlić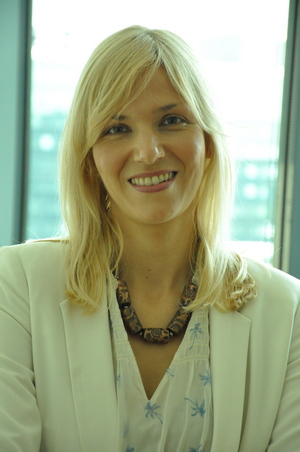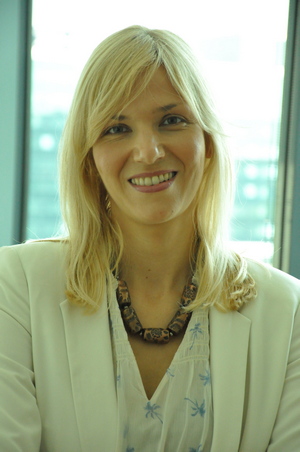 The market suffers from a low density of shopping centers when compared to the region and lags behind the European average of retail space per capita. International brands have only a very small presence in the market.
Inditex group recently entered Sarajevo, but there are few other well-known brands. Banja Luka has suffered from a lack of international retailers, which had no assets to position themselves in. The city has only an old-style mall, Boska, in the city center, a shopping center anchored by a Konzum hypermarket, and Emporium. The population of this city often shops either in Belgrade or Zagreb.
When developing a dominant mall in a new country involving an investment of €70M+, one has to take into account the mentality of the local population. People in Banja Luka are very fashion conscious, value international brands, and present themselves very fashionably in public.
Very few big international brands are present in the city today. This is the opportunity we spotted. There are not many sizeable cities in the region without the likes of Zara, H&M, C&A etc. We thus allowed investors to bring something new to the market with dominant schemes.
The city of Banja Luka is the second-largest city in Bosnia and Herzegovina and the largest city in Republika Srpska. Its metropolitan area has around 200,000 inhabitants. Republika Srpska's government and the National Assembly are based in Banja Luka. The city has a university.
Average net monthly earnings are €490 (Statistical Institute, Republika Srpska 2016), supported by significant remittances from abroad— the level of annual remittances for 2016 in BiH (World Bank data) was €1.7 billion and this is consistent y-o-y. It is estimated that approx. 2 million people live outside of BiH who support local population and economy.
Republika Srpska witnessed strong infrastructure investments over the past few years. They were predominately directed into the enhancement of transportation links. The city has continuously developed on the back of a "corridor development" strategy. The most important traffic line is highway Banja Luka – Gradiška, which also connects with Croatia and Hungary. The Banja Luka – Doboj highway is also under construction and will make Banja Luka even more accessible from the rest of the country. All this is important when private capital/equity is assessing investment strategies across the region.
The market and the way we live and shop are constantly changing and this evolution is happening faster than ever before. Retailers have to align with these changes, adjust, and keep up the pace with them to keep growing and retaining their customers.
Having said that, the Balkans region is yet to face many of the changes that more developed countries have already experienced. Direct sales will remain the dominant method of sale until delivery infrastructure is in place to secure safe distribution of goods and people are more trusting and familiar with digitalization and online shopping.
The feedback on this market from retailers is very positive and underpins strong demand for their presence in Republika Srpska. All of this makes Banja Luka very suitable for a modern, regional, mall with all the added value and services a mall should offer.
Delta Real Estate will develop a dominant scheme in the shopping industry in this city—a modern shopping center with 30,000 sq m of GLA that will offer all regionally present international brands, alongside a modern cinema complex with 4D technology, restaurants, and coffee shops. With over 10 years of experience in mall development and management, we will provide the City of Banja Luka and the region a shopping center they deserve.
The mall is expected to be more than just a place for shopping. We develop strong leisure elements. The mall has to provide an overall experience to its visitors and to establish itself as the focal point for the city and the region. The idea is to give customers the opportunity to spend as much quality time in the center as possible by offering them many opportunities for leisure and entertainment.
Additionally, they need to feel good and comfortable in the mall premises, which is achieved by implementing modern architectural design and the latest trends in the industry.
Follow ACROSS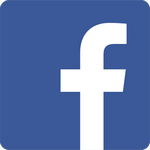 Share this article