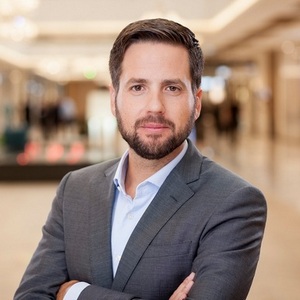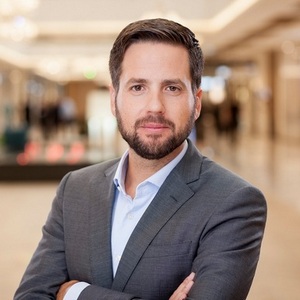 Liad Barzilai, Chief Executive Officer of the Group, commented:
"In 2018 we have continued to make strides in our strategy to deliver value to shareholders by creating a first-class portfolio of high-quality shopping centres. Over the last few years we have spoken extensively about the importance of value creation through repositioning our portfolio to focus on fewer, higher quality assets that deliver a more robust and sustainable income. This has seen robust like-for-like rental income growth and valuation gains in our core territories, of which Poland is our most significant. Our strategy is embodied by the acquisition of Wars Sawa Junior in Warsaw, which is one of the most popular and well-established retail centres in Poland that also presents an opportunity to create further value and income through potential asset management plans in the future. I believe that this strong set of results shows that our portfolio repositioning strategy and cost efficiency programme are delivering value and that the Company is well placed for further growth."
Highlights from Atrium's Polish portfolio
The Group delivered a 1.2% increase in EPRA like-for-like Net Rental Income ("NRI") and a 1.8% increase excluding Russia.
The market value of Atrium's 22 income producing properties in Poland rose to €1.96bn (2017: €1.52bn) representing 67.3% of the total €2.9bn of the income producing portfolio of 34 assets
33% of the Group's portfolio is located in Warsaw, representing 48% of total market value and delivering 16% of the Group's €178.9m Net Rental Income.
EPRA Occupancy across the Polish portfolio remained strong at 96.2% (2017: 96.4%).
Wars Sawa Junior, a prime high-footfall retail asset in the heart of Warsaw was acquired in October 2018 for €301.5m, with significant asset management potential. Wars Sawa Junior is also set to benefit from new developments and planned projects in the surrounding area
Delivery of three major redevelopment phases of the Group's Warsaw assets:
Atrium Promenada: Stage two of the redevelopment opened in October 2018. The full extension and redevelopment, comprising 47,600 sqm and major remodelling of the centre, will almost double the centre in size to over 100,000 sqm and is expected to be completed in 2022.
Atrium Targowek: The refurbishment and extension of 8,600 sqm GLA opened in October 2018 with the centre's full refurbishment due to be completed by June 2019. The extension includes 27 new retailers, a new food court and a kids' zone.
Atrium Reduta: 2,700 sqm Warsaw's first CINEMA3D and a modern 1,500 sqm fitness centre, which form part of the project, opened in November 2018. Overall centre refurbishment and new food court units will be completed in 2020.
Altogether, the three major projects underway in Warsaw will in total add around 60,000 sqm of GLA to the Group's portfolio and make a significant contribution to Atrium's future growth and sustainability.