ACROSS: FROM 58 TO 72 STOP SHOPS IN THE LAST ONE AND A HALF YEARS – PLANNED GROWTH IS PROGRESSING RAPIDLY, ISN'T IT?
GERALD GRÜLL: Yes, it is; we have announced our intention to grow to approximately one hundred locations in the medium term, and we are well on schedule. In this past period, we have made acquisitions and developed our own projects.
This April, for example, we opened two fully let Stop Shop retail parks in the Serbian cities of Pozˇarevac and Vrsˇac that covered a total area of nearly 16,000 square meters.
Resultingly, our Stop Shop portfolio is now comprised of 72 locations that cover approximately 500,000 square meters in eight countries. Our Stop Shops boast an occupancy rate of over 98% and are in high demand with our customers.
ACROSS: WHAT DO YOU EXPECT IN TERMS OF FURTHER GROWTH?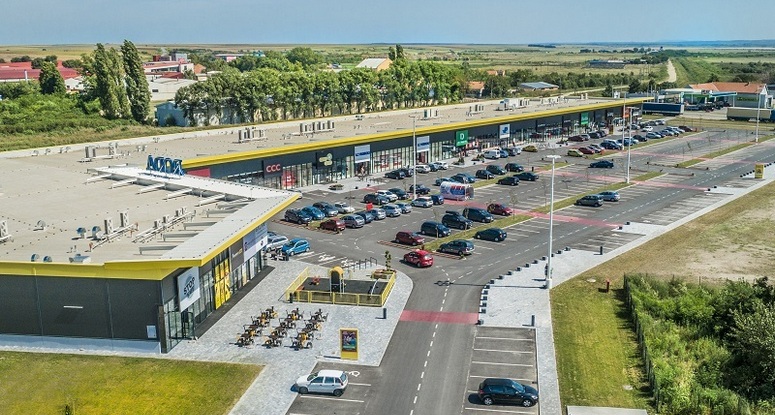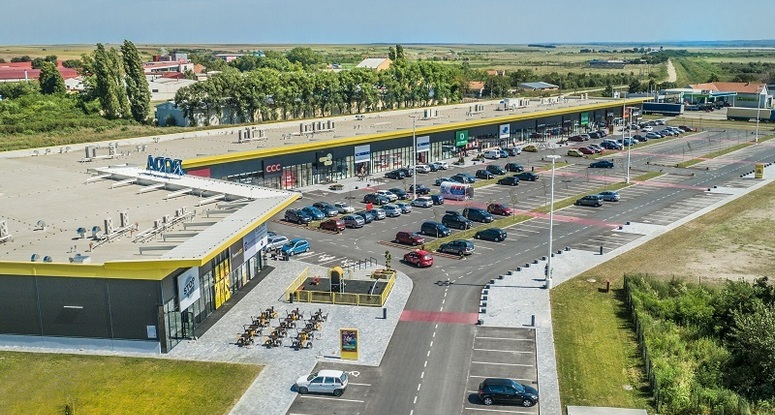 GRÜLL: The environment is very positive: We expect a further increase in retail sales in our Stop Shop countries over the next few years.
There is one thing that is of particular importance to us: We make use of free market potential. In other words, we deliberately select our new locations outside the vicinity of our existing competitors.
And, this approach has been very successful for us: In total, more than 120 million customers visited our retail properties – Stop Shops and Vivo!s – in the 2017 financial year.
Stop Shop is the top brand in Central and Eastern Europe. And, we will continue to invest in maintaining customer loyalty at all levels. Our Stop Shops have already amassed a large fan base on Facebook, for example.
ACROSS: HOW IS THE LEASING PROCESS CONDUCTED IN RETAIL? IS LEASING HANDLED DIRECTLY IN THE RESPECTIVE COUNTRY OR IS IT CENTRALLY MANAGED FROM VIENNA?
GRÜLL: We are well positioned in all of our countries and have local staff members who are responsible for local rental activities. Additionally, in order to bundle processes nationwide and exploit synergies, we have recently filled the position of Group Leasing Manager Retail.
We are, thus, also strengthening our key account management and international leasing activities. Adrienn Kurucz (see below) has been responsible for these areas throughout the Group since July.
ACROSS: WHAT ROLES DO THE EFFECTS OF ONLINE COMMERCE PLAY IN YOUR STRATEGY?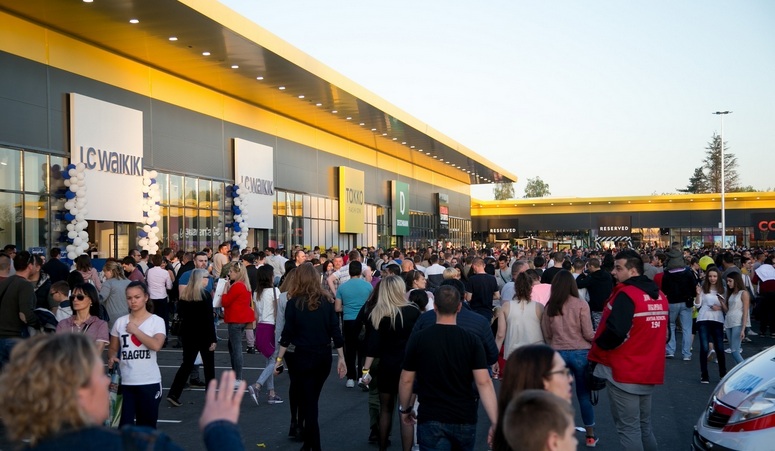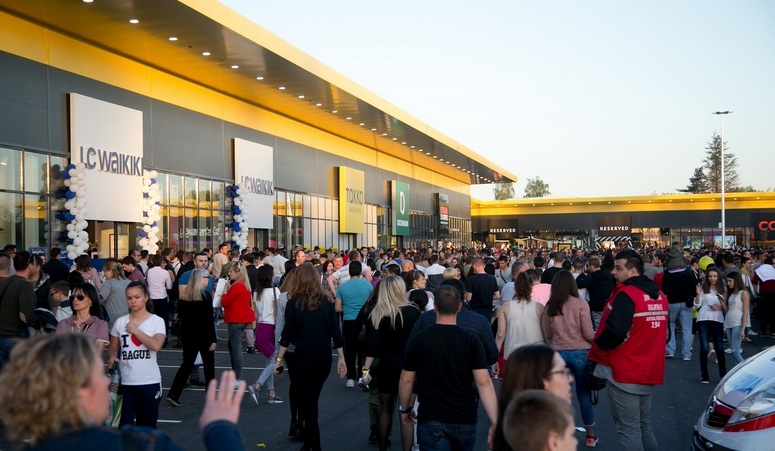 GRÜLL: We deal intensively with this issue and it is taken into account with regard to our brand strategy and portfolio structure. For example, our retail properties are concentrated in decentralized locations in Central and Eastern Europe.
We are, therefore, present in regions in which the shopping center density is significantly lower than in Western Europe. As a result, we have benefited from the effects of online trading: Consumers want faster availability of goods.
This is precisely the strength of our decentralized structure: fast accessibility, virtually, at every doorstep. The strength of our Stop Shops is, undoubtedly, shopping convenience, whereby we work, on the one hand, on a constant increase in service and stay quality and, on the other hand, on the integration of clickand- collect store formats or pickup stations.
This is due to the fact that direct contact with customers and, therefore, presence on the socalled "last mile" is very important for retailers. It is indispensable, and our locations are ideally positioned for this purpose. Of course, one other thing is also important: Our Vivo! shopping centers as well as our Stop Shops provide the opportunity for social exchange in conjunction with pleasant shopping experiences. Our shopping centers offer a wide range of gastronomy and entertainment, but our Stop Shops additionally offer a good quality of stay via cafés, playgrounds, and free Wi-Fi.
---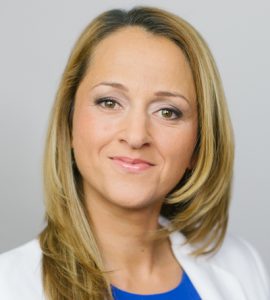 ADRIENN KURUCZ
Adrienn Kurucz has assumed the position of Group Leasing and has been responsible for international leasing and key account management throughout the Group since July.
The 42-year-old has a degree in Business Administration & Economics and has been with Immofinanz since October 2017.
She has 15 years of experience in the Tesco Group in various local and group positions.
---
Sign up for our ACROSS Newsletter. Subscribe to ACROSS Magazine.