By Colin Brooks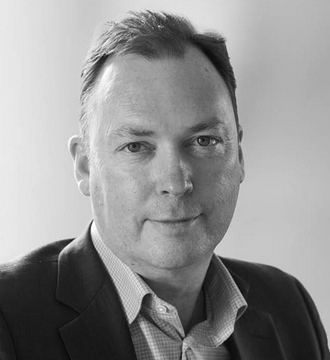 Retailers are also becoming more switched-on to the potential growth the sector provides with its access to opportunistic customers looking to part with their hard-earned cash.
So, what are the drivers of this dynamic market? What can we expect next from this growing sector?
Outlet retailing is, at its very core, all about discovery and attracts a different kind of shopper, one who enjoys the uncertainty that outlet shopping provides. They visit with a budget and want to spend it.
The constantly varying stock and evolving tenant mix also ensure that customers need to visit outlets in person, making the model much more "internet-proof" than more traditional models.
Across our portfolio, we are seeing a massive increase in the number of visits our customers make each year. We used to enjoy an average of four visits a year, but we are now seeing 30% of customers visiting six times a year and 25% visiting 12 times a year or more—all attracted repeatedly to the discount offering and the frequent stock turnaround on offer.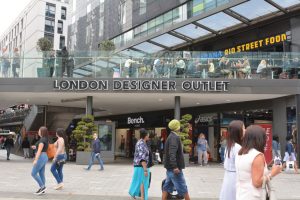 The second main trend for us is the demographic of our customers, which is shifting towards a far broader demographic of shoppers who now enjoy outlet retail.
Young, brand conscious consumers increasingly see outlet shopping as part of their normal retail habit, as it gives them access to brand names they could not otherwise afford.
The rise of urban schemes like London Designer Outlet and Hull's Princes Quay have also made this shift easier, as outlets were traditionally located out of town.
At the other end of the spectrum, the outlet market is well-placed to cater to value- and quality-seeking consumers aged 65 or over. We are now seeing a swing towards more people visiting our schemes three to five times a year, as they would a conventional shopping center, rather than once or twice. Retailers are thus refining their offering for an outlet setting to reach this growing demand and, in doing so, they are benefiting from the resultant higher footfall, turnover, and average spend.
There has also been a noticeable shift in recent years from outlet schemes offering straightforward discount retail to creating a valuable and high-quality shopping experience. Gone are the days when outlet retail was just opportunity to shift end-of-line stock. Outlets now provide a longer-term and more dedicated revenue stream. A key part of this transition is shifting the outlets' focus onto the retail experience as a whole and investing in aesthetics to create high quality environments.
At Dalton Park, in County Durham, we recently implemented a refurbishment strategy to modernize the scheme to a high standard. This, in turn, has encouraged retailers to invest more into their outlet-shop fit-outs, making them consistent with their full-price offering and raising the overall standard of outlet retail.
Sophisticated programs of entertainment and activities, as well as a broader focus on F&B, are also adding to outlet schemes' growing appeal. The compelling combination of entertainment, environment, and the overall value offering of outlet centers is continuing to switch the public on to a retail experience that is intrinsically different to a full-price one. This can be seen at Princes Quay, which has been overhauled and now offers separate floors dedicated to full-price retail, outlet retail, and F&B, tied together by a vast atrium in its center, where community and charitable partnerships can take place.
There is no denying that outlet retail is fast becoming a dynamic and flexible retail model in its own right. You only need to look to growth in investor interest in the sector to recognize the value that can be gained in this growth-inducing retail sector. Through monitoring evolving retail trends and drivers, we can continue to meet the current and future needs of customers and retailers and ensure that outlet retail remains as relevant as ever and continues to deliver the unexpected… That is why people like outlets, after all!
Follow ACROSS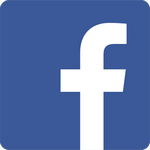 Share this article