Owned by the Omani Royal family, the perfume and accessories house chose Milan's Artists' quarter, Brera, as a showcase for its fine ranges of eclectic fragrances. Besides the Brera Academy of Fine Arts and Brera Art Gallery, Brera houses numerous antique and art shops, restaurants, and colourful street markets. Amouage's unique and selective collection of handcrafted fragrances is a natural fit in this lively street full of culture, and fashion.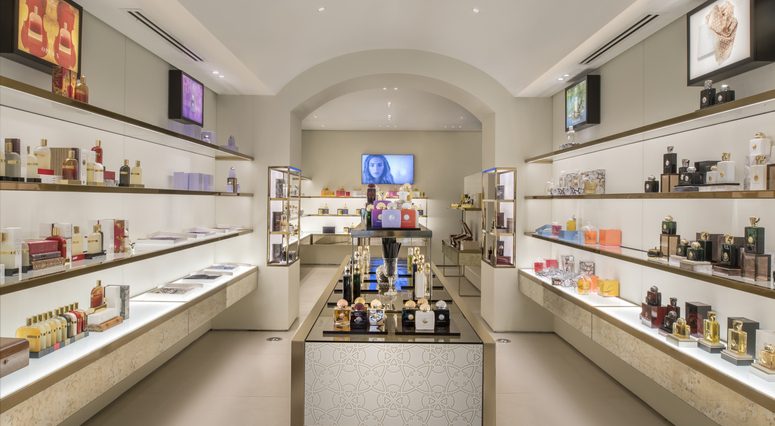 A key challenge for JHP was the complex approval process inherent in the store's historic
building.
JHP embraced the philosophy of the area and aligned the depth of the store with the external arch of the building. Through clever planning and space usage, JHP's creative team has ultimately created an illusion of more space.
JHP's Creative Director Raj Wilkinson commented 'I love finding hidden spaces and exploring them. We are very proud to have one of our projects in such a prestigious area'.
Designed by JHP, this new store, located on Via Fiori Chiari 7, alongside other high-end brands like Hermes Paris, Mac and Louis Vuitton, offers the entire Amouage line, a limited edition series and its latest releases Myths, Bracken and Lilac Love
Follow ACROSS on