Bakker and Van Riel explain why being efficiently organized and ready to adapt to new ways of doing business are key in the current environment. They see the retail market going through a restructuring phase. Bakker: "The skill is to identify and grasp the opportunities that arise. We believe that Multi is well equipped to deal with such opportunities, because we combine a multidisciplinary management approach with redevelopment services." Van Riel adds: "It helps that Multi originated as a developer and is thus used to conducting thorough project analyses and designing creative solutions. That broad way of looking at projects creates remarkably new and original insights with good investment performance. That is how we deliver unique offers to the market."
"It is always a question of teamwork," Bakker says. "What immediately struck me when I joined Multi was that the company had all the necessary disciplines in house to explore an asset, manage it, and propose improvements. Those services comprise asset and property management, leasing, center management, marketing, financial services and accounting, redevelopment, and architectural design. It is a 'one-stop' shop. I have never seen such a complete and integrated platform of retail services anywhere else."
Multi's motto is: "There are no boundaries". Multi prides itself on close collaboration of all of the disciplines within the company. Teams are put together on the basis of employee skills and quality, which, by definition, means they are international, but they are obviously complemented with local knowledge. Thus, they create truly innovative concepts, complete with strong positioning and high performing schemes. Bakker says: "Especially in a market that is going through a restructuring phase, Multi offers a high level of added value. Therefore, we believe that Multi's platform can benefit significantly from this market."
Leverage on a European Scale
Harold van Riel demonstrates that Multi's pan-European platform offers many economies of scale and creates more leverage for its clients. "Our European platform provides us with market intelligence and a bigger footprint with retailers. It also helps to retain talent, and to accumulate knowledge. Our service business goes way beyond asset management." Multi has a strong culture of exchanging and sharing know-how on the operational front. "This approach enables us, for example, to respond swiftly and to be agile with regard to new retail trends. It certainly gave us a head start when the Covid-19 pandemic broke out."
Thanks to the fact that Multi has a group-wide crisis management plan in place, the company was able to respond quickly and effectively to the Covid-19 pandemic. Bakker started at Multi in July 2020, when the pandemic was at its peak. "In the various countries in which we operate, we were confronted by a wide range of scenarios and responses to Covid-19 by national and local authorities. Multi has put together an international, cross-organizational task force to coordinate country responses and share best practices from across our organization. Because the outbreak spread across Europe in a gradual manner, we were able to apply lessons learned from countries first affected by the outbreak. That is one of the major advantages of being a pan-European platform," he says.
How Multi adapts to Change
Although all of Multi's shopping centers are now back up and running, there is still no question of "business as usual". Van Riel: "Of course, everyone wants to get back to normal, but we will continue to see a lag in footfall and spending as long as the pandemic and resulting governmental restrictions continue. One of our pivoting strategies is to increase online marketing activities at our shopping centers. We are also adopting a more personal and focused approach to customers and communities."
For Multi, the current market situation could prompt them to take a more critical look at the tenant mix at some centers and take measures to improve those mixes. "Luckily," admits Van Riel, "there are also retail segments that have suffered less during the crisis. For instance, supermarkets and DIY are generally doing quite well. One thing we have noted is that convenience centers, where people do their daily shopping, appear to be more stress resistant. Retail parks with DIY stores and major sports chains have also been busy. The nature of the shopping center makes all the difference. That is why we will continue to see investor appetite for those kinds of assets, precisely because they have proven to be crisis resistant."
The acceleration of existing trends, like online shopping and flexible remote working, has boosted interest in mixed-use assets, says Van Riel. "Trends are remarkably difficult to identify in these extraordinary times, but I expect shopping centers to play a greater role as event centers, with flagship stores, that offer consumers an element of experience. Those will be places people want to visit to enjoy some fun time." Bakker adds: "We conduct regular market surveys on what drives our customers in all our countries, so we can continue to offer them custom-made retail experiences. We also conduct surveys on how they feel about the health and safety measures we take. We have noted that people appreciate their neighborhood and district shopping centers more these days. They have rediscovered the advantages of shopping locally."
Asset Management and Development in One Hand
Multi focuses on asset management mandates for investors such as Commerz Real, Allianz Real Estate, Deutsche Bank, and Credit Suisse. By taking an active approach to pitching, Multi has recently won a number of new management mandates, including mandates for Corestate Capital Group in Germany and Union Investment in Poland. "What makes Multi stand out in the market is the comprehensive approach it takes to assessing every project for potential performance improvements. The fact that Multi has decades of experience in the development and redevelopment of retail projects, and has its own architects, TTDesign, is invaluable on that front. TTDesign plays a major role in the definition and design of renovation and expansion projects. We understand how investors look at the asset as an investment, what the value drivers are, and how to sustain value. We know exactly what is going on in our projects and we can adapt to those developments," says Van Riel. A good example of Multi's urban mixed-use strategy is the major renovation of Allee shopping center in Budapest, Hungary, which is aimed at securing its leading position in the city.
Bakker seems to be impressed by Multi's in-depth analysis methods of screening new projects for which they acquire management mandates. "This brings about remarkably creative improvements and innovations. For every single project, we design a tailor-made Future Scenario. To do this, we put together a multidisciplinary team, including the managing director of the country in question, TTDesign, leasing professionals, and center management teams. They can identify exactly what can make a shopping center operate more efficiently, and take the same dedicated approach to both small and major changes – from large extensions or a new food court to improvements to a corridor or restroom. By means of our teams, we look ahead and can take a first-generation asset into a new era."
Repositioning
Van Riel believes that starting a dialogue with tenants always creates possibilities. "It all starts with a plan to (re)position an asset. We look at aspects such as purchasing power, catchment area, and competition and ask ourselves: What is the differentiating potential of this project, and where do we see the added value? Does it meet the needs of its visitors and is the look/feel right? We also benchmark new projects against Multi's enormous project database, which enables us to quickly identify and measure the improvement areas of a shopping center, for instance, in terms of environmental impact." Recent examples of successful strategic repositioning of projects include the Alfa shopping center in Riga, Latvia, where an extension of 20,000 sq m was added. In Spain, a turnaround program was completed at the Espacio León shopping center in Léon.
---
About Alfa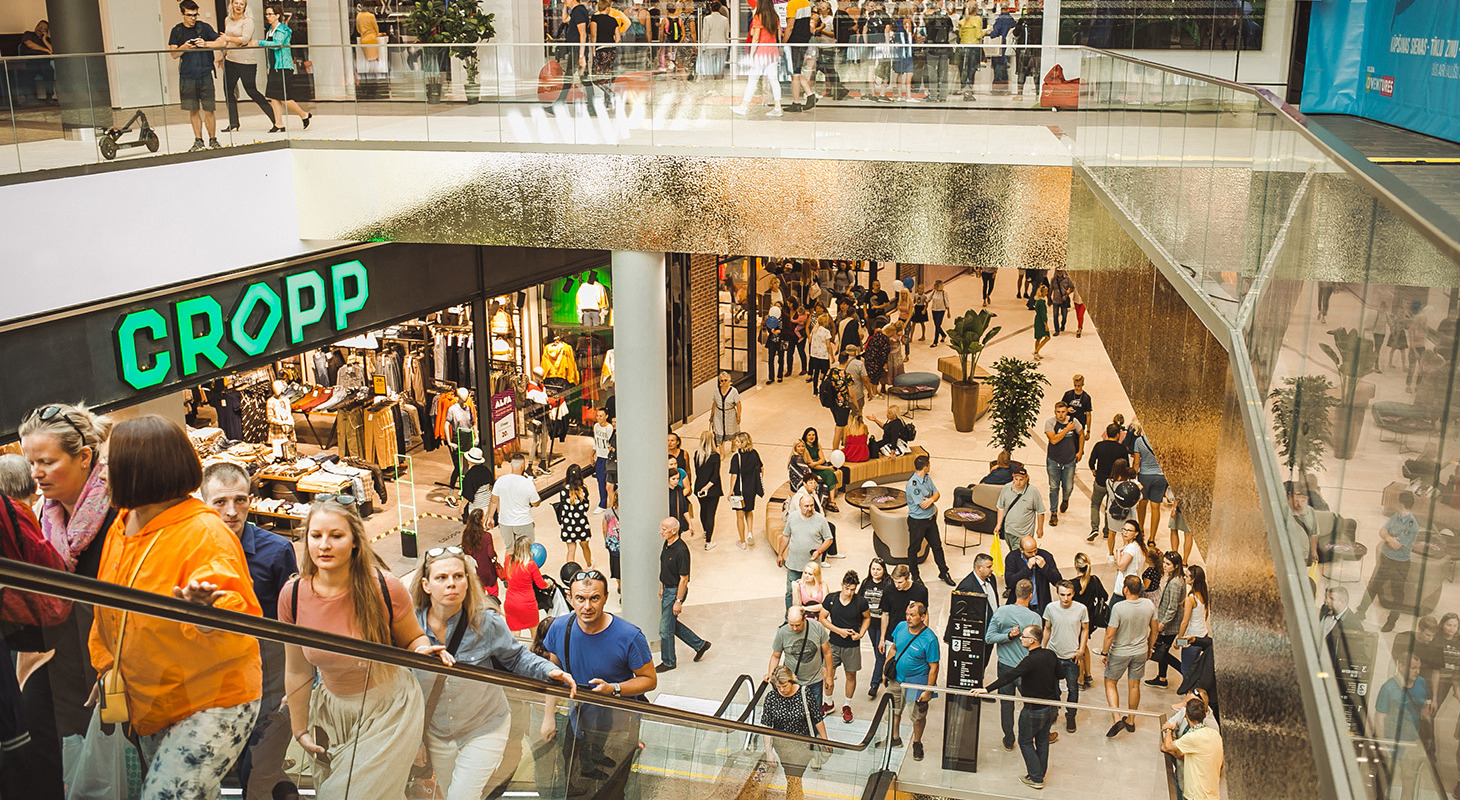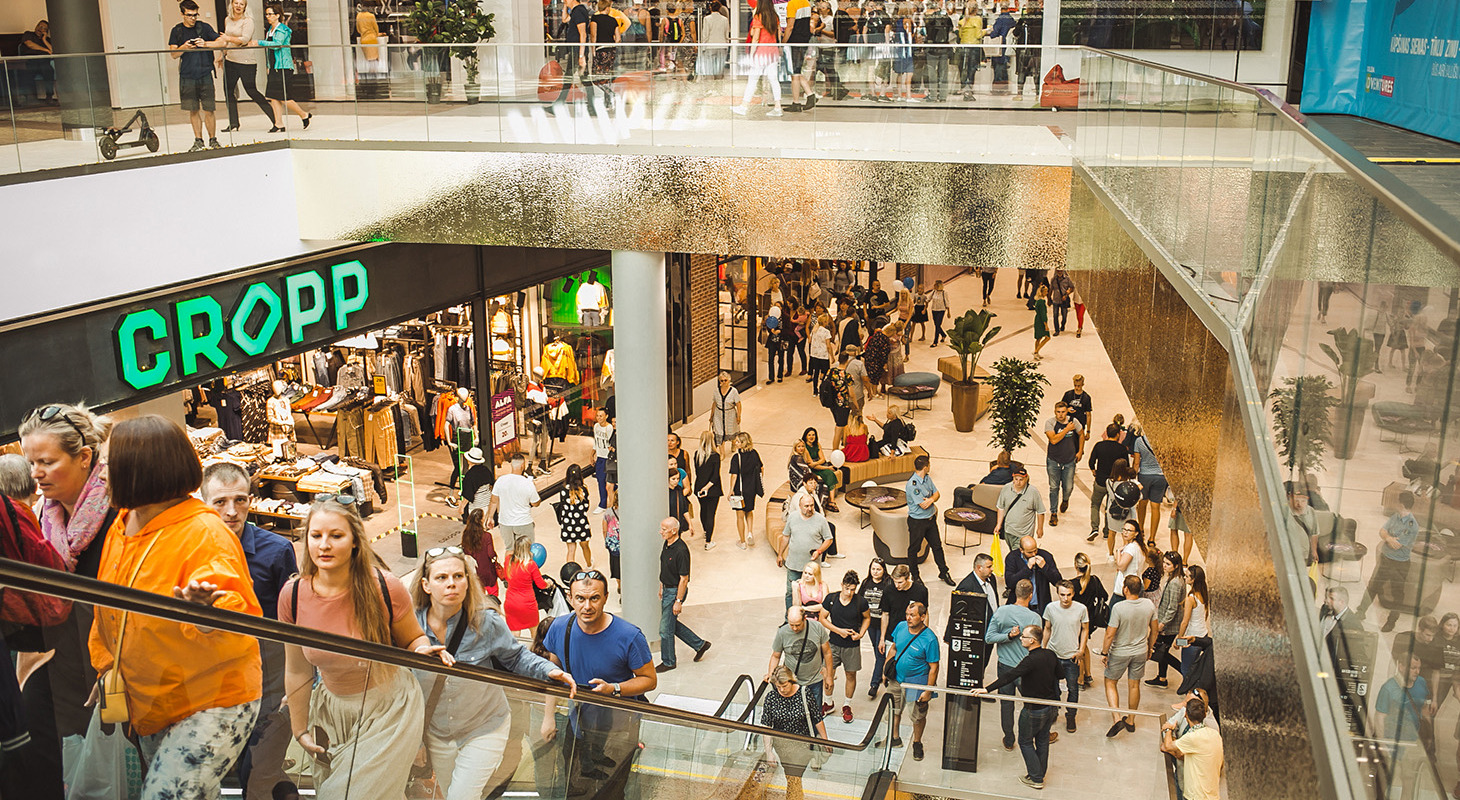 In September 2019, the redesigned mall in Riga was unveiled: an expanded 71,000-square-meter center and a parking garage with 1,750 spaces. The strategic investment has helped solidify Alfa's dominant market position in Riga, the historical capital of Latvia. The 20,000-square-meter extension adds three retail floors, including 40 new stores. The huge and well-established family center is Latvia's largest mall, offering the broadest ranges of stores, restaurants, and services in one location. It welcomes over eight million customers each year. Multi is currently working on an interior renovation plan for the original part of the shopping center.
---
About Espacio León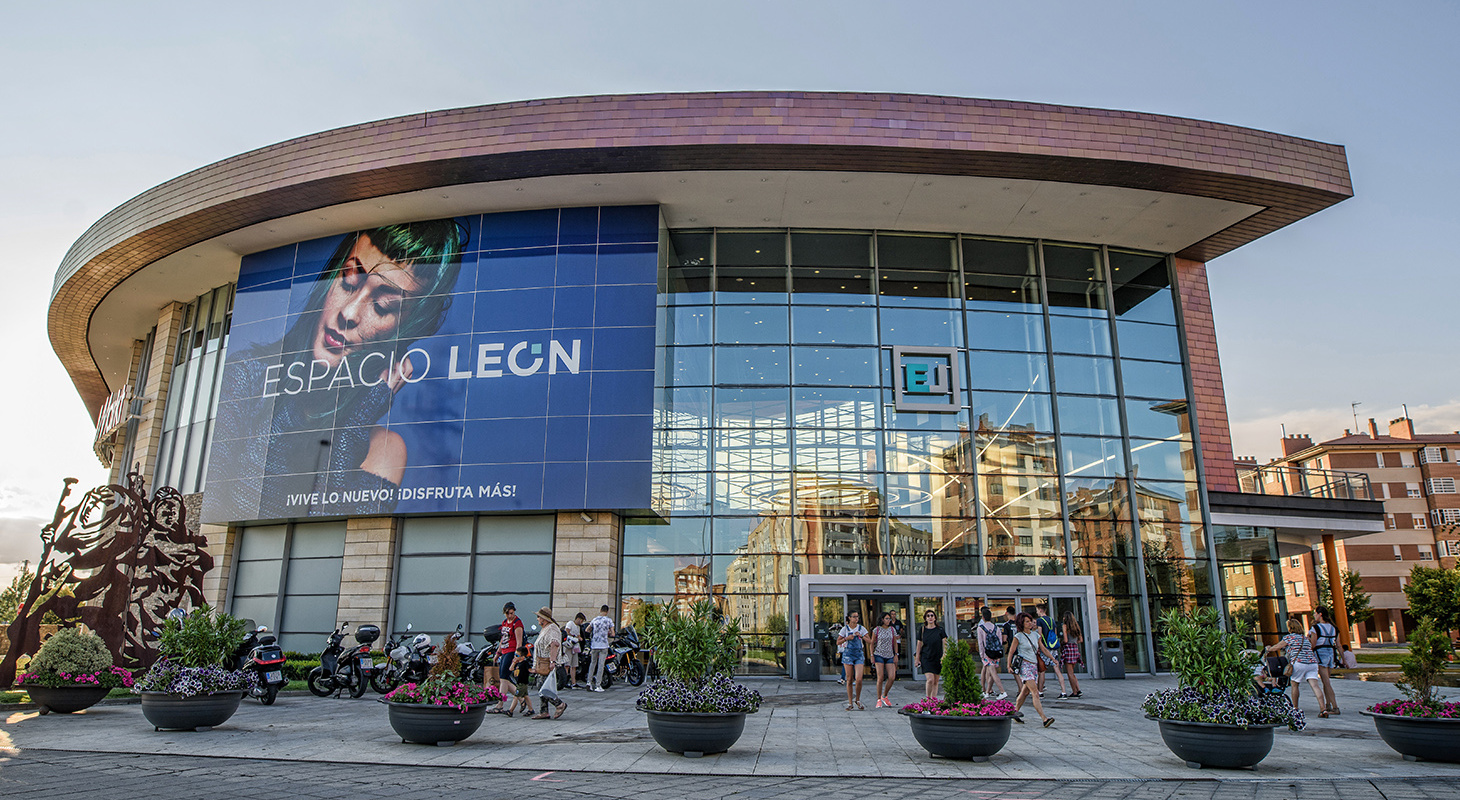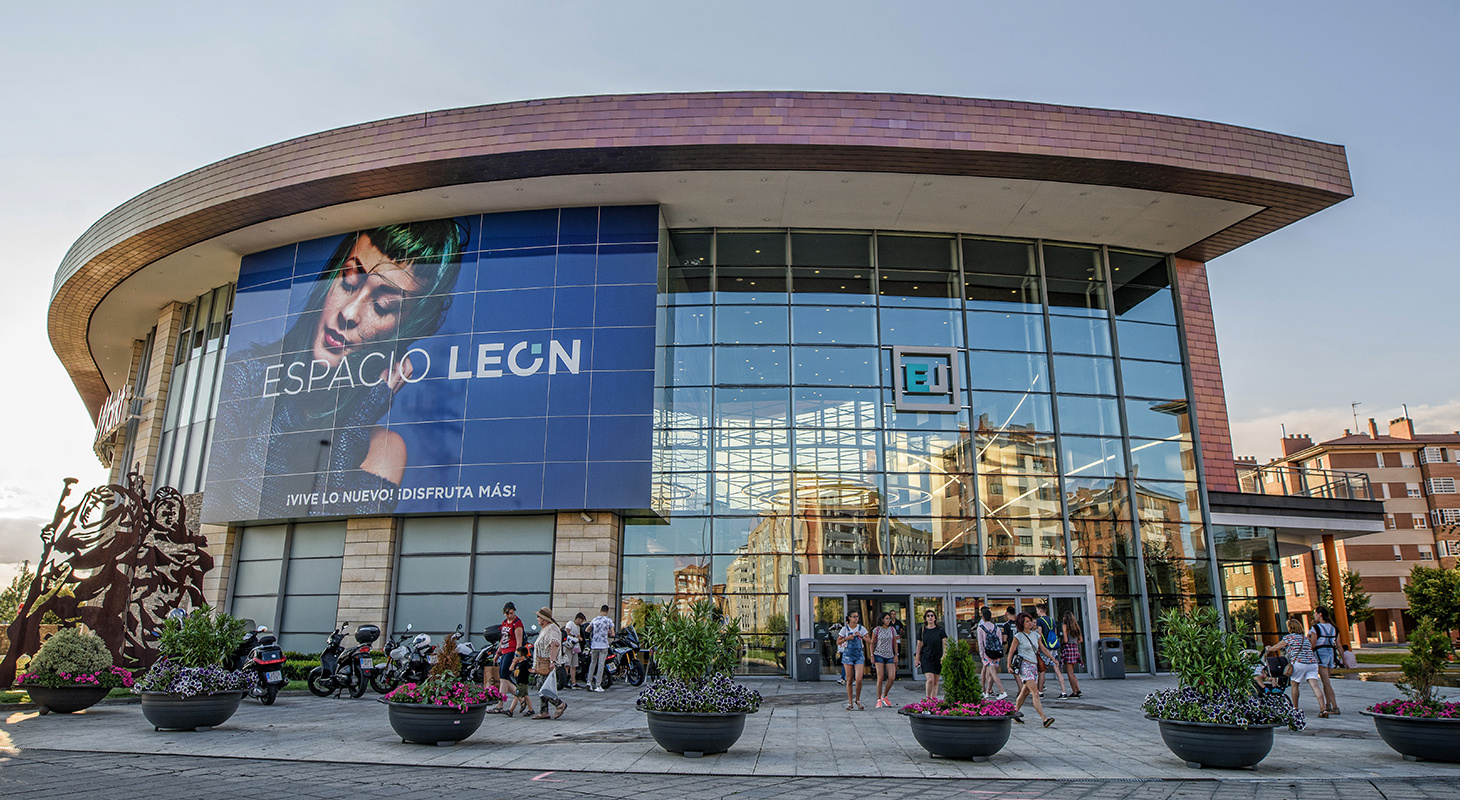 Multi's first mall in Spain opened its doors in 2004 and has since become a favorite shopping destination for the broader region. To secure its leading position in the future, in 2016, the management team started a commercial renewal process to enhance the retail mix, including a relocation and rightsizing program for existing tenants. This was followed by a transformation project, which was completed in 2018. The most significant redevelopments concern improved functionality, with the addition of new escalators, a redesign of the food court, modernized restrooms, and lounge areas. The center was repositioned with a new brand identity and logo.
---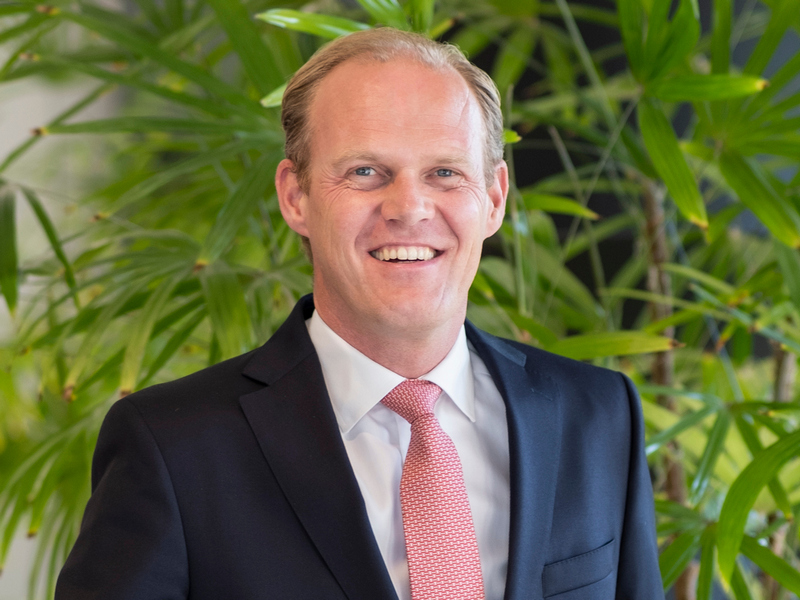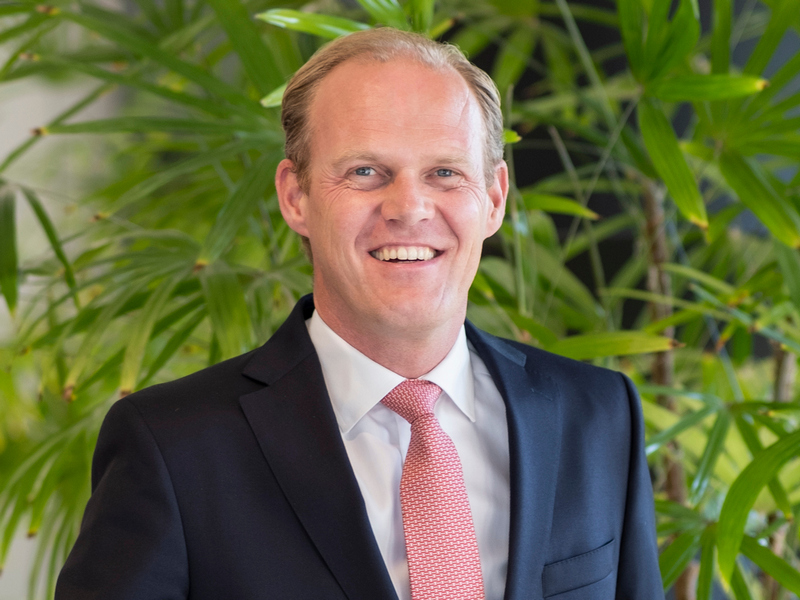 Diederik Bakker joined Multi in July 2020 as Director Asset Management in the regions of Benelux, Germany, Iberia, UK, and Ireland. He has extensive experience in real estate and transaction management in the European real estate market. Over the past 20 years, Bakker has held various senior positions at leading companies, such as LaSalle Investment Management and UBS Global Real Estate.
---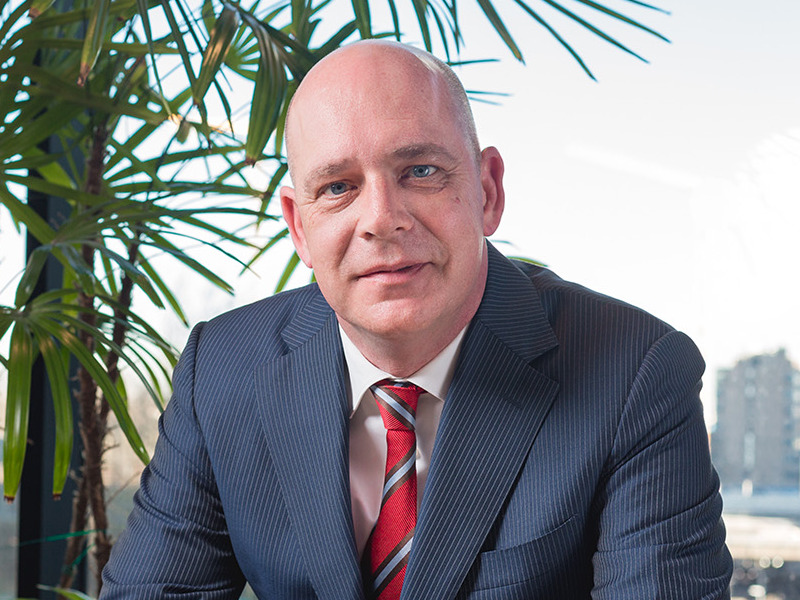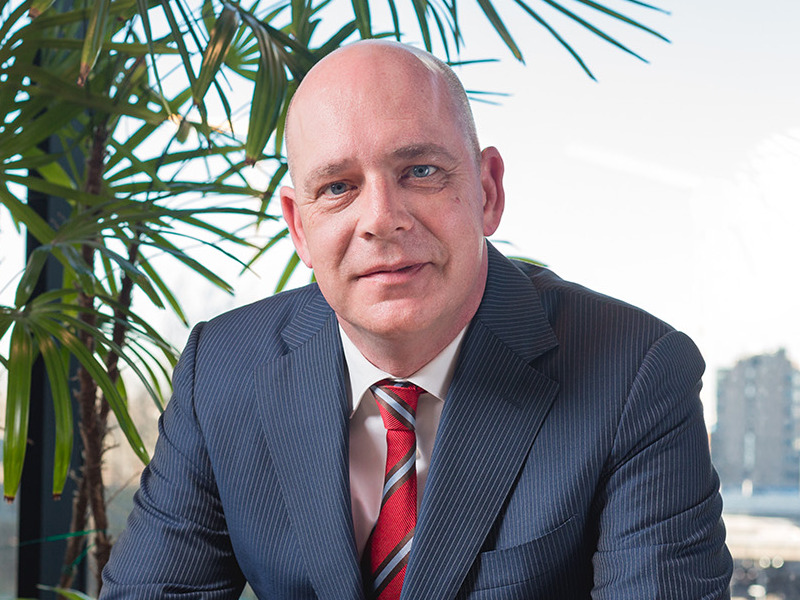 Harold van Riel started his career at Multi in 2008 at Multi Turkey. Since then, he has held several senior financial positions both inside and outside the company. His management expertise lies in the restructuring and recovery of real estate portfolios and investment/divestment projects in complex business environments. In his current function as Asset Management Director for the CEE and Baltic region, Italy, and Turkey, Van Riel is a member of the Multi HQ Management Team.
---