The company is the sole lender and provided a 7-year, fixed-rate loan at an all-in rate and a conservative LTV. With this investment, Allianz has again emphasized its strategic focus on alternative investments such as infrastructure and real estate. The long-term loan of over €290 million was made via Universal Investment on behalf of German pension fund BVK Bayerische Versorgungskammer.
Hines, who sold Liffey Valley to BVK in 2016, continues to act as the asset and development manager.
"Ireland has provided attractive opportunities for Allianz through real estate investments in just a short time," said Roland Fuchs, European Head of Real Estate Finance. "A combination of the Liffey Valley loan, our direct investment in Dundrum Shopping Centre, and the €150 million loan for a Dublin portfolio of 11 office and one residential building made in 2015, has resulted in Ireland becoming a notable part of our portfolio."
Liffey Valley is one of Dublin's leading regional malls, with over 100 shops, restaurants, a multiplex cinema, and 3,600 parking spaces.
Follow ACROSS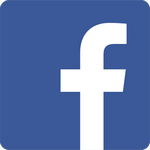 Share this article