ACROSS: You co-founded Kintyre in 2009. Could you give us a brief overview of the company's strategy and services?
ADAM PEARCE: Of course. Kintyre began as a transaction advisor in 2009; then, we proceeded to expand our management platform to meet the demands of our clients and partners. Now, we are a full-service management platform, with 120 assets under management across Germany.
For value-added and opportunistic projects, we co-invest along with our clients to demonstrate our commitment and to ensure full alignment of interests.
ACROSS: With regard to the German retail real estate investment market, what have the most exciting times been over the last 10 years?
PEARCE: That's a pretty easy question to answer: For Kintyre, by far, the most exciting time that we have experienced in the investment market since we established the company was during the first 1-2 years, from 2009 to 2011.
The global financial crisis had created an immense amount of uncertainty within the real estate market, and this uncertainty provided a very significant buying opportunity for brave investors, particularly regarding secondary assets and regional locations. On behalf of our clients, we acquired over €300 million in property during this period. However, hindsight is a wonderful thing, but with prices approximately 25% to 30% lower than they are now, we should have purchased.
ACROSS: Currently, Kintyre holds 600,000 sq m of commercial real estate throughout Germany. What percentage of this real estate is retail, and what is your portfolio strategy?
PEARCE: Most in the industry are familiar with Kintyre's track record within the retail investment sector, and, while we are likely to always be a company centered on retail, we have, in recent years, also forged our way into the commercial sector.
Currently, two thirds of our 1-billion-euro management portfolio is retail, the remaining is commercial. Split a different way, 25% of our mandates are contracts relating to assets in which we have co-invested. The remaining 75% of our management mandates are services provided to third-party owners, mostly institutional income funds, such as MAS Real Estate, RDI Reit, and Patrizia.
ACROSS: Kintyre successfully exited its investment in the 36,000 sq m Forum Landsberger Allee project in Berlin, after completing a repositioning mandate. Is such an exit strategy characteristic of the company's investment strategy?
PEARCE: Yes and no. The strategy of investing into real estate with a view to turning around assets and measuring success by maximizing the IRR is straight down the middle of the fairway for Kintyre, so to speak, and with the return on this particular investment having an IRR greater than 60%, it certainly was pleasing.
On the flip side however, the Forum deal was the first deal that Kintyre had invested in in which we were not the asset manager. The Forum project involved a multi-use property, in which a significant portion of the turn-around potential revolved around the retail component of the asset.
Against this backdrop, Peakside, the investment manager, engaged Kintyre for the retail repositioning element of the project, and we co-invested in a minority share to demonstrate commitment and alignment on the project.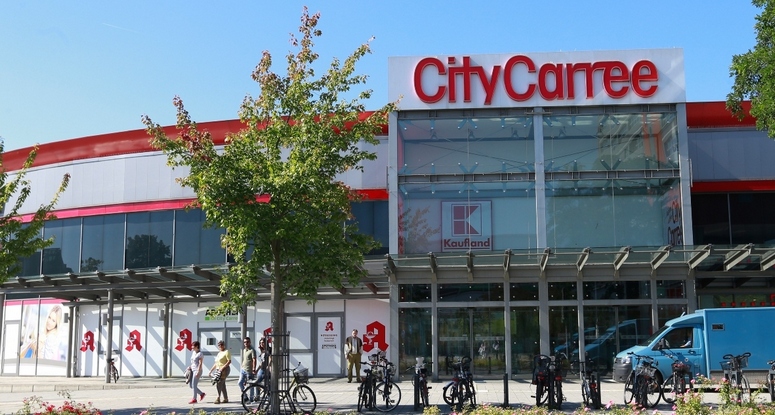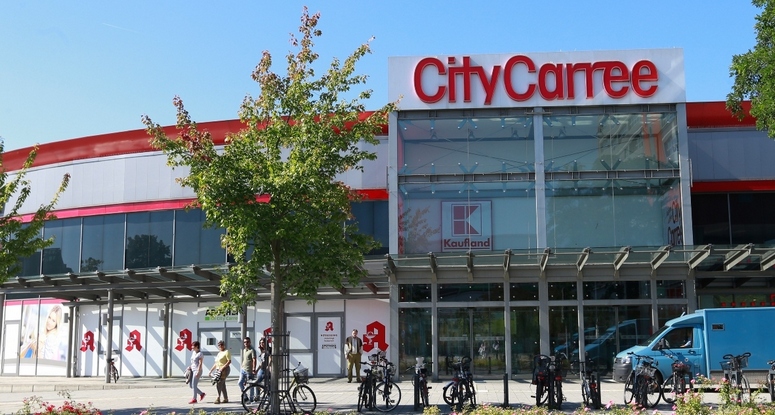 ACROSS: Generally speaking, what are the current challenges of the retail real estate investment market in Germany?
PEARCE: As an asset repositioning and turn-around specialist, we seek investments that provide investment upside through active asset management. This model, however, becomes more challenging when the acquisition asking prices of sellers is so bloated that the value-added potential of an asset is priced out.
Moreover, we believe that the currently inflated investment market for retail assets is not substantiated by the underlying trading environment for traditional brick-and-mortar retailers.
In fact, it seems rather clear to us that this disconnect between retailer performance and capital market pricing is clearly unsustainable. We expect this disconnect to lead to an adjustment in pricing levels, independent of the much talked about interest rate increases.
ACROSS: How does the fact that gastronomy and leisure areas in shopping-centers are growing affect the market?
PEARCE: This trend is very much required, but the ability to successfully execute new retail schemes with more 'experienced-based' offerings should not be underestimated. From an investment perspective, the poorer covenant strength of gastronomy and leisure tenants cannot be ignored; however, as little as two years ago, having a cinema or mixed-use entertainment tenant within a property caused many investors and asset managers, Kintyre included, to discount the yield on such properties.
Nowadays, notwithstanding the covenant strength, we would expect to see stronger yields being paid for assets that have managed to deliver the right tenant and experience mix within retails centers.
ACROSS: Center management is also one of the services provided by Kintyre. Are you planning to expand your center management activities?
PEARCE: Yes, indeed. Currently, we are contracted on nine centers throughout Germany, and we see growth in this part of our business as having great potential. We believe, particularly in the current market, that Kintyre's specialization in working with distressed retail for almost a decade in Germany and our full-service platform offers owners a strong alternative center management option to the traditional players.
In the last few years, we have invested very heavily in software development, rolling out Yardi across our entire platform, which has further developed our internal systems and increased our staffing base. This investment has been made to ensure that expansion can be achieved while maintaining our current service standards and quality.
Before you ask, we haven't set a specific growth target; however, having more than 20 centers under management would, personally speaking, seem like the right volume in the future and would be in line with the pace of the growth driven largely by our existing clients.
Sign up for our ACROSS Newsletter. Subscribe to ACROSS Magazine.