An unprecedented start showed immediately what GCSC means by being innovative. Hundreds of yoga mats were placed in the hall for David Bosshart's keynote speech "The End of Consumption". The dress code was deliberately casual, sneakers instead of ties seemed to be the day's motto. Therefore, the participants enjoyed the keynote speech mostly lying down.
The presentation of the European Innovation Prize Retail also featured key innovations. "We focused exclusively on start-ups to take a very close look at what is happening in the innovative world of the young digital free-spirits in regards to retail and retail real estate," said GCSC's chairwoman Christine Hager in her welcoming address.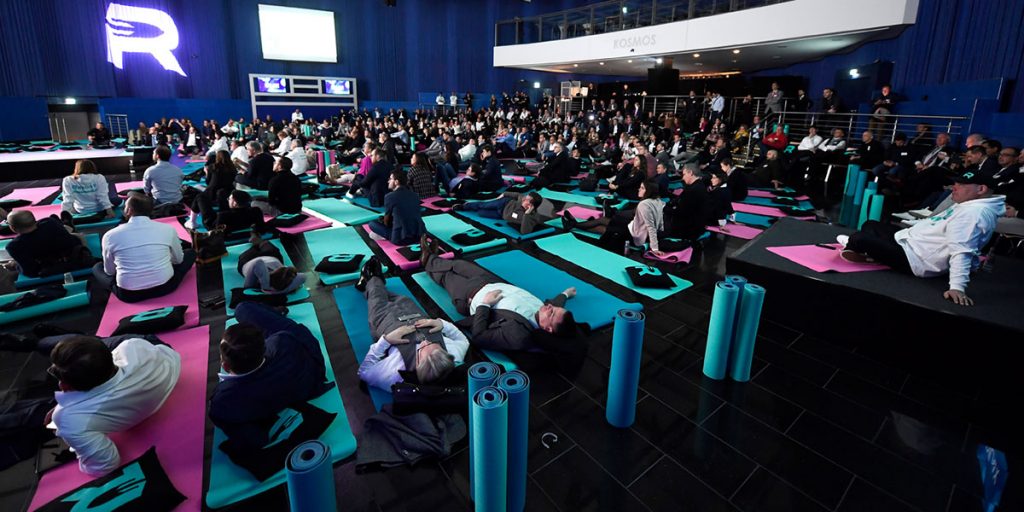 _blaenk, a very exciting and innovative retail/store concept, received this award for pointing out the important connection between retail spaces and their respective concepts in a groundbreaking way. With this concept, proprietors of previously unattractive retail spaces can invigorate their locations and increase their frequencies. The entire shopping center, or the entire quarter respectively, benefits from these measures. The organization by one single provider ensures the concept's direct and simple implementation, even if the respective store includes a wide range of different brands and partners as well as events present their products and services under one roof. This was the point that won over the jury and brought _blaenk the European Innovation Prize Retail Start-Up 2020.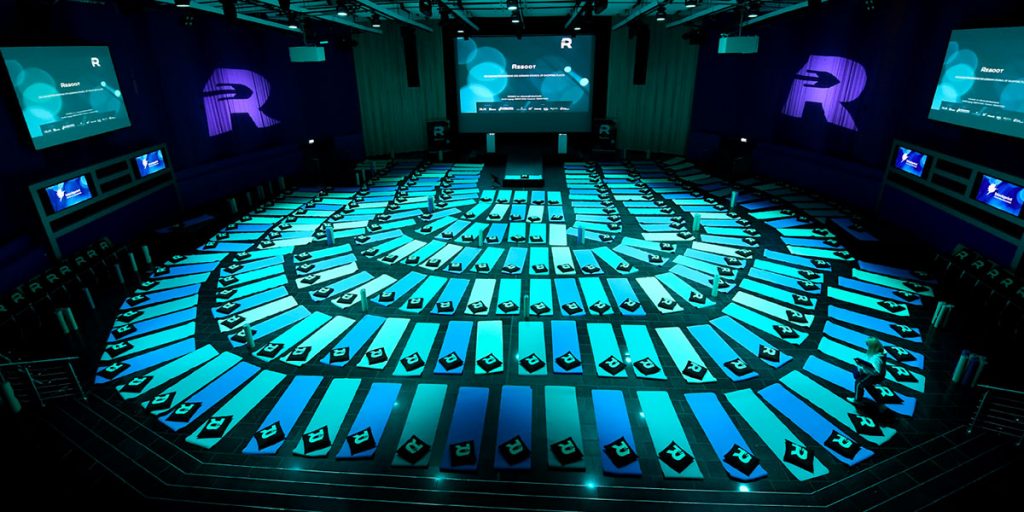 The second prize was won by DABBEL. The company's AI self-managed system makes its own decisions due to its self-learning as well as individually adapting and self-configuring system with cognitive artificial intelligence. Therefore, this system can manage all building control systems–like heating, ventilation or lighting–more efficiently than any human.
smark came in third place. This technology start-up is reinventing grocery shopping by providing the first fully automated commissioning technology. smarkBox is a "vending machine" that holds a supermarket's entire product range.
The other companies that were nominated were Ariadne Maps, BETAFASHION, hystreet, Inzept3D, It's all about stories, PLAN 4 Gebäudetecheck, and Stocksquare.