By Francisco Cavaleiro de Ferreira
The world is changing at a rate that is much faster than we can imagine. The same is true of many companies all over the world. Every day, hundreds of companies do their best to reach their goals, exceed expectations, and offer better value propositions. Every day, managers and leaders challenge their teams and partners in an effort to fulfill larger goals together: the addition of value and the creation of memorable experiences for consumers.
Those are the issues that guide Multi Iberia's strategy and make a difference with regard to our projects, after huge financial players, such as our shareholder. Ten years after the last major global financial and economic crisis, shopping centers, particularly Multi, were forced to reinvent themselves and become better acquainted with their consumers. That is why we have invested so much into getting to know them better over the years – through continuous research and closer operations with retailers. They are the most powerful contributors on trend's definition, ensuring that our spaces remain attractive, offer the right brands, and feature differentiating experiences (services and events). We believe that is the only way to consolidate our position as an important player in Iberia.
Having Experiences
Shopping centers are currently undergoing huge renovations in order to become more sensorial and attractive to a new consumer generation that shows significantly different purchasing patterns and, more importantly, multiple social behaviors. Their needs are so much more sophisticated, specifically with regard to sustainability, digital, food, and entertainment options. They want, more than ever, to have experiences, and they want to have them now. Space and time are concepts outdated for them as everything is in their fingertips and mobility has no limits. That is why we continuously update our shopping centers' look and feel with advanced design and technology options, thereby improving the experiences of those who visit them.
At a time during which both children and adults increasingly seek out unique and differentiated experiences, adding value to the shopping center experience is critical to enhancing your competitiveness with the online world. The food & beverage and leisure sectors are very good examples, leading the way in terms of innovation, with pop-up stores, multi-purpose spaces, and the incorporation of smartphones in the customer journey. The rise of e-commerce has increased competition among shopping centers, which is another reason they should become meeting points with unique sensations and memorable experiences. They will most likely become the marketplace where everything is available.
From music and entertainment shows to kids and fashion events, we have established multiple partnerships in order to create dynamics that directly involve our visitors and enable them to feel the spirit of our shopping centers. Crossing both online and offline universes, betting on differentiation, and following trends is what makes them attractive and challenging in this competitive market.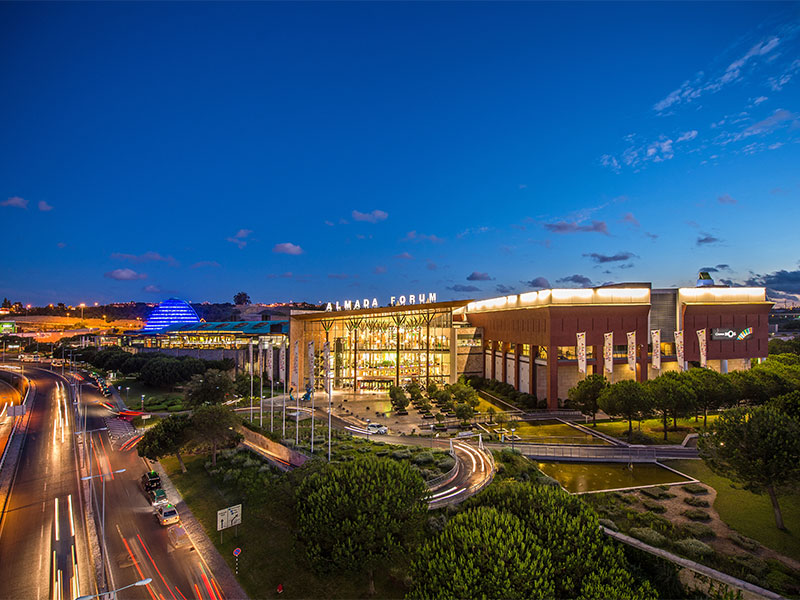 Attracting Hyperconnected Consumers
Forum Summer Sound, powered by MTV, Nick Chefs, in partnership with Nickelodeon, Paper Wings, co-organized with Red Bull, and Blogger's Battle are some examples of our multi-platform partnerships – with national and international media players – that make the difference for our customers on the occasions of so many important moments of their lives: during kids' vacations, during the summer, on Christmas, and during the high fashion season. We create moments that help them remember us. In addition to offering them interesting and evolving spaces to shop, we make them feel as though they are a part of our projects and challenges. We remain attentive to their preferences as well as their online and offline behavior, creating projects tailored to their needs.
This attention to consumers and their needs is one of the most important elements of our value proposition, especially when combined with a permanent focus on innovation. Shopping centers and stores tend to be highly experiential in an effort to transform the customer's visit into something "fun", and that requires innovation, which plays an integral role in the way shopping centers evolve. The most impressive shopping centers are not solely based on their mix, despite its unique and crucial role in the value evolution process, but also on memorable and emotional experiences that attract hyperconnected consumers, who require more impulsive elements to draw them into those same spaces.
Therein lies Multi's point of differentiation: the ability to build, internally and with a strong partner network, the most attractive offer while reshaping spaces in a never-ending search for the ideal mix, thinking out of the box but closer to the customer, and adding value to the assets of the third parties that put their trust in our know how. A long time ago, we realized that our primary concern should revolve around our customers and partners and their experience with us. The real estate market in Iberia has maintained its dynamic, which will undoubtedly influence the way that companies connect with their customers and add value to their activities in the market.