Parndorf was once a small, quiet village in the northern part of Austria's Burgenland province. This situation has changed radically over the past two decades. Today, this municipality ranks among the top 3 "sights" of the Alpine republic. However, it is not just the village's immediate vicinity to Lake Neusiedl, its world-renowned wine culture, hospitality, or the wonderful cuisine that brings droves of people to Parndorf, but the McArthurGlen Designer Outlet, which opened its doors in 1998. Approximately 6.1 million visitors came here for some designer fashion bargain hunting in the past business year. 40 percent of them even came from abroad, 600.000 of them from China, to visit one of Europe's biggest retail agglomerations. It comes as no surprise that a massive visitor magnet like the McArtherGlen Designer Outlet is coveted by other developers as well. And that is why the excavators came back to Parndorf in the recent past for some more extensive digging. But what's next for the small municipality? How much retail can the location in Parndorf still take?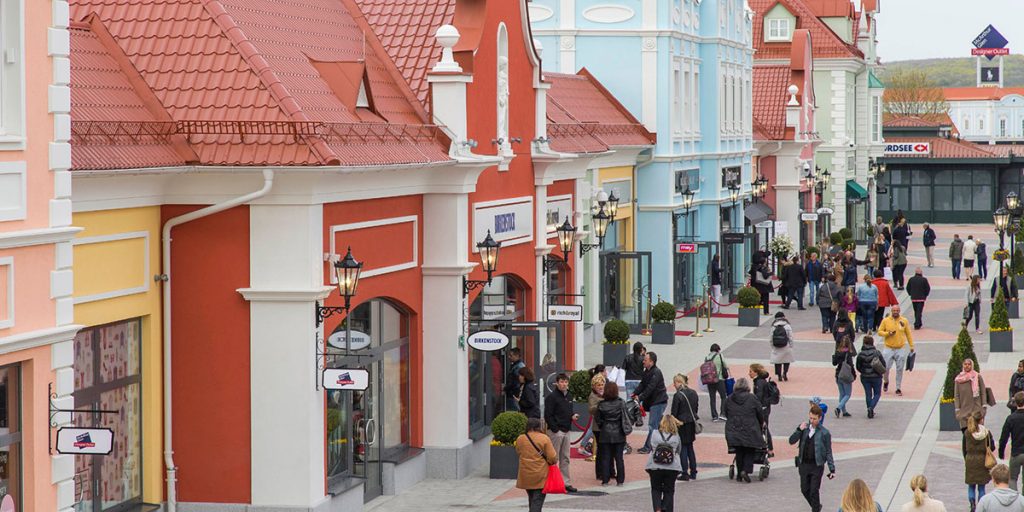 No further construction phases
"The McArthurGlen Designer Outlet Parndorf completed its fifth construction phase in 2017. After its opening in 1998, the center transformed from a local into a regional location and ultimately became an international one. Now, we are improving our shopping experience consistently with new shopping and entertainment options as well as new restaurants. Additionally, we emphasize events. There are no further construction phases planned," says Mario Schwann, the Center Manager of McArthurGlen Designer Outlet Parndorf.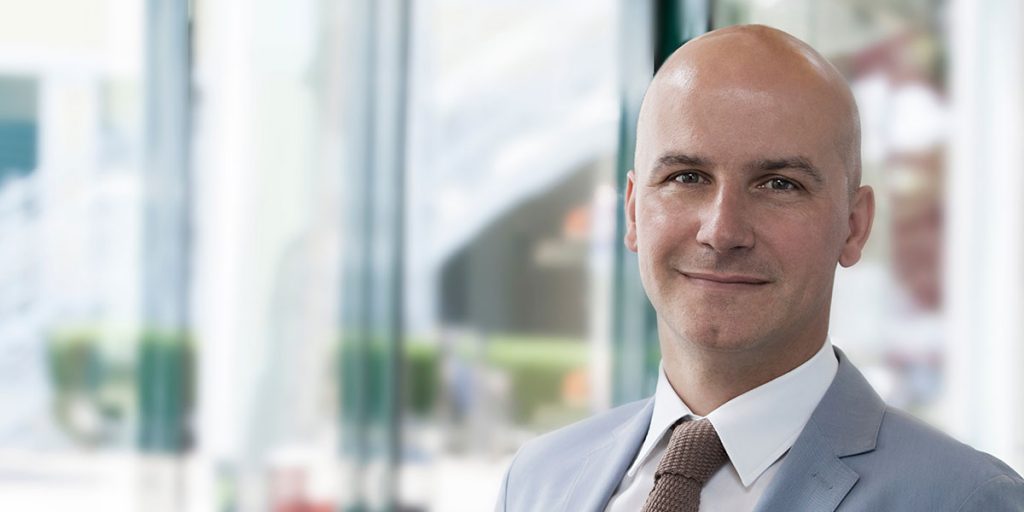 This fact will definitely put a smile on the face of Wolfgang Kovacs, the mayor of this village with 4,800 residents. "We have to slow down the future development of Parndorf, since there are already quite a few construction projects happening in the next two years," says Kovacs. After all, construction still continues at a brisk pace: the groundbreaking ceremony for the new retail project Pado Galerien, right beside the McArthurGlen Designer Outlet, took place only a few months ago.
Expansion of the retail park
The new project of Upper Austrian Richard Eringer is about to become twice as big as the retail park Pado, which opened its doors five years ago. Pado Galerien will comprise 30 new shops across 20,000 sq m of GLA and 800 parking spaces upon its completion. Apparently, Erlinger has brought Merkur on board as one of the project's tenants. Further tenants include: TK Maxx, CCC, New Yorker, Kult, Olymp & Hades, Humanic, Pagro and Pearle. Another key component is the culinary offer, which will include Austrian, Turkish, and Asian cuisine. The Pado Galerien and the Pado retail park will have a total retail area of approximately 32,000 sq m. Therefore, the Pado complex is already the #2 in Parndorf in terms of size. Only the McArthurGlen Designer Outlet is bigger with its approximately 36,500 sq m. The third place goes to the Parndorf Fashion Outlet with its 29,000 sq m. Thomas Maria Seikmann, the Manager of Parndorf Fashion Outlet says, "We already have the permits for the construction of new shops in our infield, and there are no further expansions planned beyond that point."
In addition to Prado Galerien, there is yet another retail park approved and planned for the region: Frunpark Parndorf. If and how this project will be realized in the near future remains to be seen, as they are currently looking for tenants. Critics believe that the resident's demand for retail parks is already satisfied with the existing options.
Rapid development
One thing is for sure: The development of the location Parndorf is breathtaking. The expansion of the hotel Pannonia Tower was completed only recently. The newly built Parndorf Entertainment Center attracts visitors with its adventure park, a Cineplexx cinema, as well as many new national and international restaurants.
Outdoor Center Parndorf, Austria's first outdoor center, is expected to open its doors in the second quarter of 2021. On a total area of 32,000 sq m, Gottfried Haas' OEZ–Outdoor Zentrum Errichtungs GmbH & Co KG plans to build a 12,000-sq m retail area, a 2,000-sq m safety training center with a shooting range, an approximately 1,000-sq m event area, experience zones like the "Natural Living Room", an indoor pond, selected restaurants, and a parking garage. "There are no outdoor centers in Austria or in any of the neighboring countries, even though they are pretty common in the US. The American centers, however, focus mainly on guns and shooting sports. We, on the other hand, will emphasize outdoor sports and leisure activities at Outlet Center Parndorf," says Haas. The next expansion phase will comprise a massive water fun park with a room height of up to 12 meters for plenty of sports, fun, and action.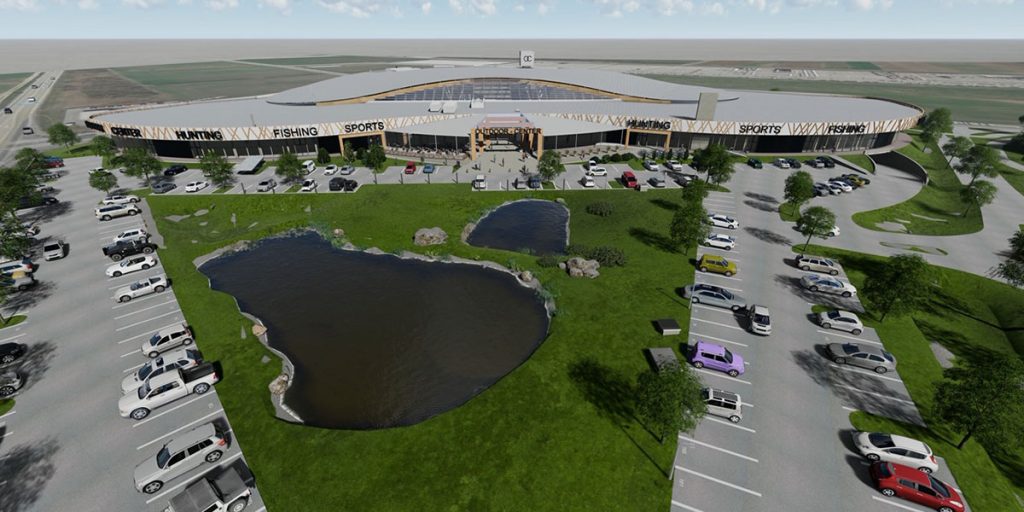 Shopping and staying overnight
When Gottfried Haas has his way, shopping, experience, and action are exactly the right path that the retail location Parndorf has to take. "Instead of spending a few hours or a day in Parndorf, we want people to stay in the region for two to three days," says Haas. Collaborations with the nearby spa St. Martin's Therme as well as bird watching and target-group-specific touristic offers are supposed to help further this development. Haas' neighboring operators agree as well. "Outlets are usually also touristic destinations. Ideally, one can make customers stay at a location for two days. The Lake Neusiedl region and our vicinity to the airport are the perfect set-up for this trend," says Thomas Maria Seikmann, the Center Manager of Parndorf Fashion Outlet. He continues, "Wipeout-Action Park, Austria's first wipeout obstacle course, will join us right next to Parndorf Fashion Outlet. Wipeout was originally developed by the TV producers of Endemol as a skill show for TV, where extremely difficult obstacles have to be overcome faultlessly."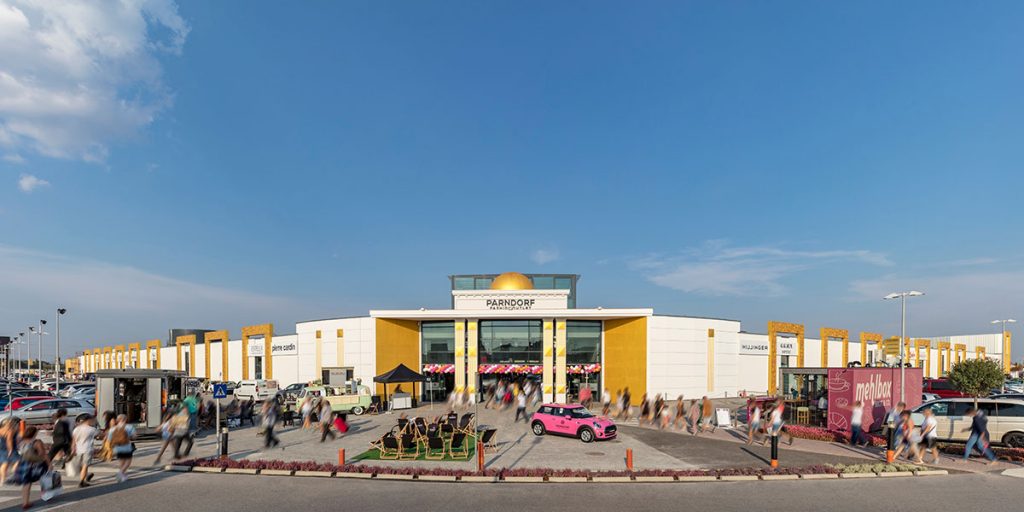 And what is the municipality's take on this goal? "We are definitely not a tourism resort. However, the number of overnight stays has increased consistently over the last years," says Parndorf's mayor Wolfgang Kovacs. Approximately 47,000 overnight stays were reported in this municipality in 2018. "However, we expect this number to up to 100,000 overnight stays in the upcoming years", says Kovacs. The topping-out ceremony for a hotel with 135 beds of the Braunsberger Holding already took place. Its opening is planned within the next months.
The outlet destination will also feature eco-friendly shuttle busses between the individual operators, e-scooters for consumers, better sidewalks, as well as an overall improvement and standardization of the infrastructure.