ACROSS: The Mall of Switzerland project has been around for a long time. Please explain its genesis.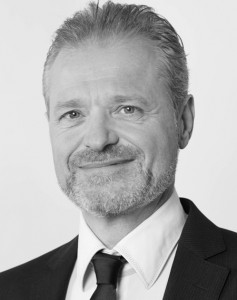 BERND HOFER: The project idea has actually been around for 10 to 12 years. The basic idea has always been to make a new kind of mall, namely by offering experience shopping. That was successful already at Westside in Bern, which had a similarly long lead time. Three years ago, Halter, one of the largest development companies in Switzerland, finally took it on. Halter did the right thing, which was again to optimize the Mall of Switzerland as much as possible. Halter subsequently announced that it was dividing the project into parts for financing purposes. They decided to do ​​the mall and the parking areas first, the leisure-building second, the residential building third, and hotel & office fourth. The decision about the use of the remaining area (part 5) will be made after the center opens. A new building permit was issued for the project.
ACROSS: What happened next?
HOFER: Despite the building permit and although the costs were brought under control, the search for an investor was demanding as there is only a limited number of potential investors for a mall of this size in Switzerland. This is when FREO Group came into play through Swiss contacts. We eventually succeeded in attracting a subsidiary of Tamweelview European Holdings (ultimately owned by ADIA) as an investor. We were able to convince them of the project's merits because we are not only real estate buyers and sellers, but also developers. We redesigned the Mall leaving only the exterior facade unchanged from what was originally planned.
ACROSS: What makes the Mall of Switzerland stand out?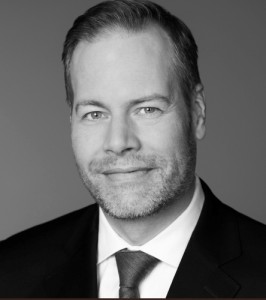 NIKOLAS LÖHR: There are a number of USPs, such as very prominent showrooms and pop-up stores and the "jumping facades," a novelty for Switzerland. This refers to the way in which the facades within the mall are set forward or backward, rather than in a straight line, so that the tenants can present themselves in the best possible way. It also gives visitors the feel of a high street rather than the boring lines typical of shopping malls. We have chosen to work with the internationally reknown team of the Duesseldorf-based agency Schwitzke & Partner in the fields of interior design and holistic branding. This takes us to the next point: the leisure building. A unique indoor "standing wave", designed by Jochen Schweizer, towers next to the 12-screen multiplex cinema including the largest screen in Switzerland. It is already causing a tremendous sensation. A constantly moving kinetic sculpture, another visual highlight, stands in the inner area of the central mall. The "Ebisquare" creates a link between the various buildings. This also provides the "Third Place" that's on everyone's lips in the form of an open-air area. It's a meeting place, market place, and event location. Ebisquare is the centerpiece of the complex.
ACROSS: What is the center's general orientation?
LÖHR: We host both Swiss and international concepts. Already during pre-letting, we have covered a lot of what belongs in a shopping center in this country. Here I want to highlight Migros and its various concepts as the anchor tenant for the food industry. We place great emphasis on a balanced tenant mix, as we view the mall as a family center. In this respect, we don't focus on any customer subset, but we do focus very much on the region, i.e. on the locals. We also target regions beyond Central Switzerland. Since the Mall of Switzerland is the only development of its kind in the coming years, it will play an important role in the Swiss retail landscape.
ACROSS: Who do you work with besides Schwitzke & Partner?
LÖHR: CBRE, who acquired the property and center management company psm in 2014, supports us in international leasing while psm, in turn, is taking on both the Swiss leasing and the property and center management at the Mall of Switzerland.
ACROSS: How important will gastronomy be?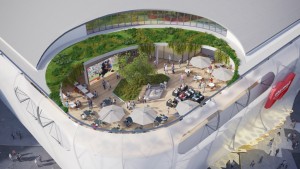 LÖHR: We're planning a comprehensive, forward-looking dining offer. In addition to well-known providers, we want to give concepts the opportunity to meet more discerning demands.
ACROSS: Can you give us figures for pre-letting?
HOFER: We currently have a rental rate of 50%.
ACROSS: Please tell us a few details about the tenant mix!
LÖHR: We are in the middle of the renting period, which is why a number of themes are only just now emerging. There is of course a concrete focus across the center's four floors. We are definitely not just going around with a watering can. We will have a high proportion of fashion and will offer extensive area for Swiss and local quality brands like Confiserie Bachmann from Lucerne. We also look forward to numerous inquiries from Central European Brands, many of them from Germany. This also includes brands that are not yet represented in Switzerland. In addition, we will form a cluster for affordable luxury.
ACROSS: What tenants would you like to address who are otherwise usually rarely represented in centers?
LÖHR: I'd rather not mention specific names, but our main aim is to attract desired quality brands and such with unique approaches, that quickly will build the Mall of Switzerland itself into a nationwide brand and marketing platform. The idea is to offer other channels to brands and to broaden their activity space by including pop-up stores and highly visible showrooms. This also embraces the trend towards smaller stores – in conjunction with online/offline. The tenants should have the opportunity to stay in contact with customers accordingly. Keyword: Apps and all that.
ACROSS: Who is the target audience for the showrooms and pop-ups?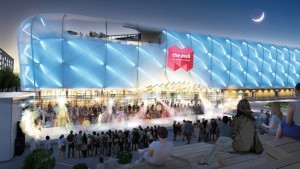 LÖHR: With regards to showroom concepts, we want to offer such quality tenants a podium, which are not typical to centers (e.g. online going brick and mortar, speciality concepts) and which go modern/creative approaches towards marketing. For the pop-ups, it's about certain spaces with basic facilities. These cater to diverse needs. We want to offer tenants an opportunity to introduce themselves with a product for three or six months, for example for a market launch or for testing the market. Besides Swiss and international brands we also would like to provide a platform for local design academies and start-ups.
ACROSS: What is your strategy for the rental price structure?
LÖHR: That depends on the quality of each brand. For tenants, the total package has to fit. The relevance of more flexible contracts is clearly increasing.
ACROSS: How many people live in the catchment area? And how many visitors do you expect?
LÖHR: The catchment area has around 700,000 inhabitants. Our real radius is much larger – stretching to Zurich, as mentioned. We expect about 5 million visitors a year.
ACROSS: As discussed, the Mall of Switzerland has a long project history. Critics have therefore had time to speak out and say that there is enough retail space in the region. What do you say to this?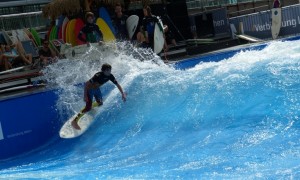 LÖHR: We of course see that very differently because the Mall of Switzerland is a standalone product. It's something that only exists in this way and only to some extent in one or two other places in the country. We are unique in central Switzerland. There are, of course, other centers in the region. The overall package that we offer, in conjunction with the large areas – a total of more than 50,000 sq m plus the leisure building – is unique in Switzerland, however. Shoppi Tivoli in Spreitenbach is admittedly somewhat larger, but it cannot be compared to the Mall of Switzerland.
ACROSS: Are you using specific information channels?
HOFER: Yes, among other things, we rented a 250-sq-m showroom in our Swiss headquarters in the D4 Business Village in Root – a minute away from the project site. Corporate and government officials, tenants, neighbors, etc. can get an idea of the Mall of Switzerland there. We show movies about the mall, organize tours, and give lectures there. The centerpiece is a lifelike architectural model of the complex. We also present individual materials for the interior design and information on the jumping facades best in the showroom.
About Freo
FREO is a private equity firm and fund manager specializing in the acquisition and development of commercial real estate in Germany. It pursues a selected range of real estate investment with the aim of attaining an optimal and risk-adjusted return for investors. FREO is headquartered in Luxembourg and has locations in Barcelona, Berlin, Cologne, Duesseldorf, Frankfurt, Hamburg, London, Munich, Paris, Root and Zurich.