Positioned adjacent to the iconic Chelsea Fire Station, the community project which has been sponsored by Sloane Stanley since its inception, has transformed the space into a lively, re-imagined area. Having housed over ten artists, including award winning painter Marguerite Horner, it has also hosted a wide range of interactive activities; including poetry drop in sessions from The Royal Court Theatre, as well as being filled with local school displays and musicians taking part in impromptu creative activities.
Managing the project, Sarah Farrugia, Managing Director of The Fabric said: "We recognised the potential for a street art project, within an area that had previously been left to gather leaves and debris. Within three weeks it was transformed into a place for the community and visitors to stand and watch live art and to have chance conversations. Working with Sloane Stanley, this has been a well-received regeneration of a part of King's Road, it has given visitors something to enjoy and the artists freedom that large-scale murals allow. There are already plans for the next two in 2020."
The murals have portrayed the power of art in uniting a community, seeing increasing numbers of parents, children and visitors stopping to appreciate and understand the artwork. The use of inclusive art within property estates continually proves value in transforming under-used sites into dynamic spaces that deliver vibrancy, new benefits and opportunities.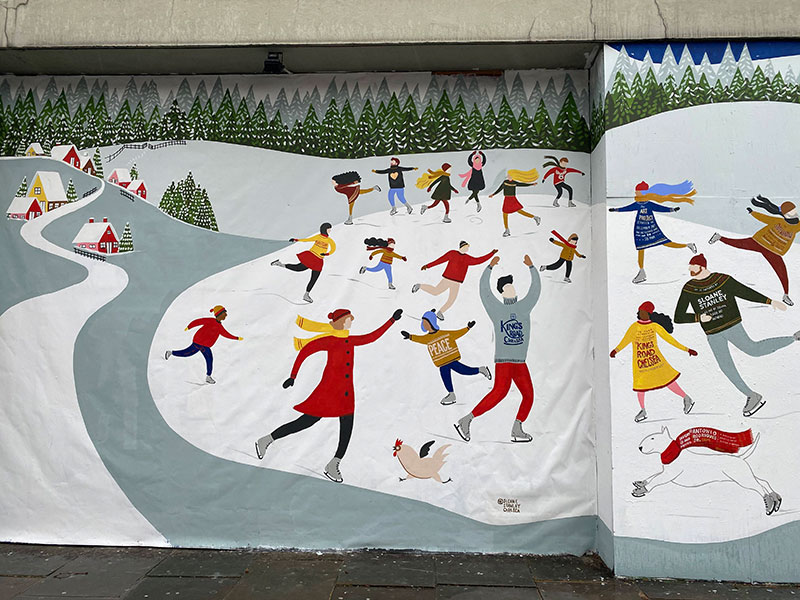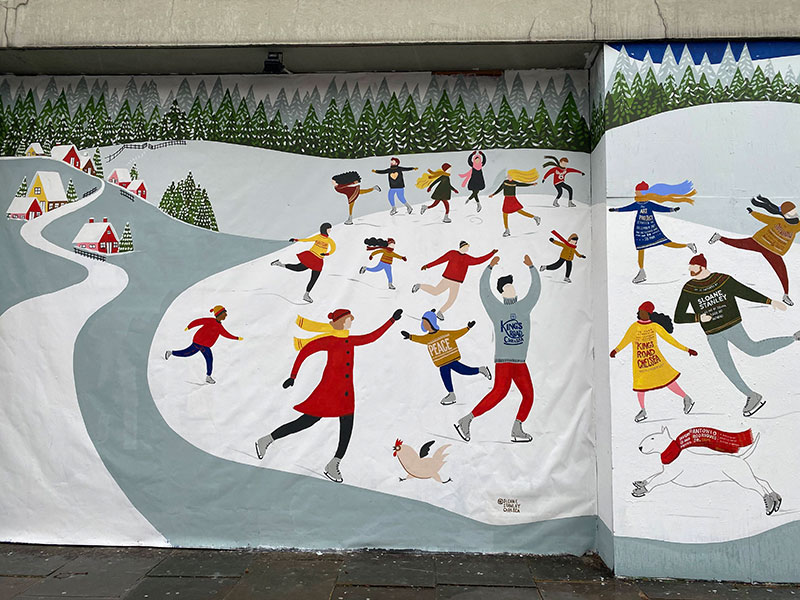 Credit: Sloane Stanley
Hannah Grievson, Property Director at Sloane Stanley commented: "It is wonderful to see the Chelsea community and our visitors united by the different activations held within this previously obsolete space. Whilst our retailers and restaurateurs are paramount to our commercial property portfolio, we are increasingly seeing the positive effect art activation has in elevating the appeal of a destination, as well as solidifying the unique identity of an area. Art holds an integral place within the fabric of the local Chelsea catchment, and we feel this successful street art installation really strengthens our diverse offering."
In addition to the rolling street art installation, a number of artists have recently selected pop-up spaces within the estate, standing to further strengthen Sloane Stanley's art offering. Last month saw British art consultancy, Grandy Art, occupy 340 King's Road, alongside Yorkshire landscape artist Kitty North who popped up at 370 King's Road between the 5-17 November. Up-and-coming British artist, Emily Pennock, has also selected 340 King's Road to temporarily show her fine art pieces, proving the continual desirability of the estate for art exhibition.