By Denis Cupic
The concentration of shopping centers in Zagreb is, statistically, one of the highest in Europe, depending on the methodology used. However, new retailers are cautiously and slowly entering the Croatian market, which has led to a high concentration of sales and some cannibalization. The current distribution of retail space in Zagreb and its metropolitan region does not allow for new, sustainable developments of retail real estate in the form of shopping centers or retail parks. Undoubtedly, over the next five years, all large-scale investments will be based on and around existing retail space and shopping centers, which are, on average, five years or older and show continuous improvement at every center.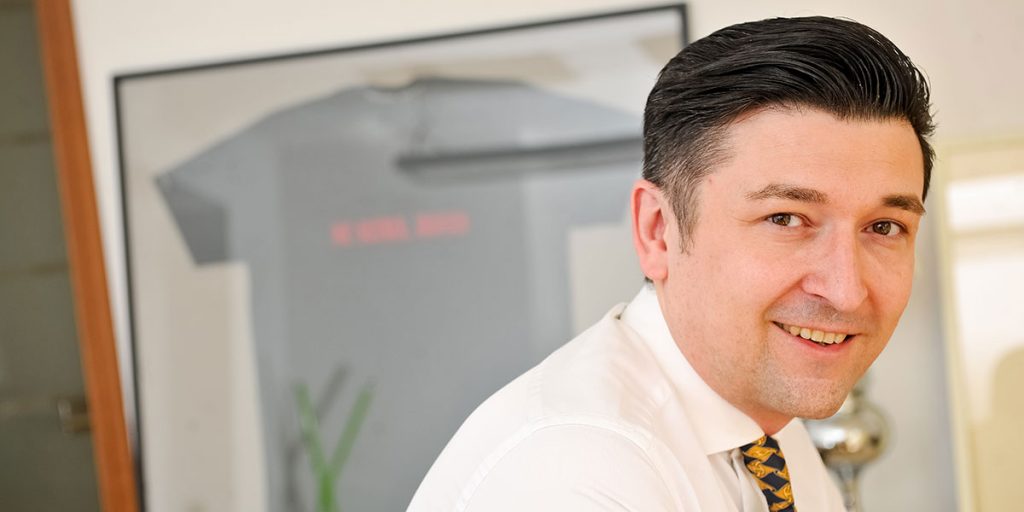 Segmentation in Progress
However, it is also evident that a certain degree of segmentation is in progress. For example, shopping centers in Zagreb and the metropolitan region have begun to define themselves and have become more diversified in terms of supply, catchment area, and identity, which, until two years ago, remained unclear as every shopping center targeted the same purchasing power and catchment area. Segmentation is also important with regard to sustainability, as the city's shopping centers have limited parking space available, and urban planning allows for 40 parking spaces per 1,000 square meters of leasable area, which results in traffic jams and congestion as parking spaces are also used for non-mall-related parking. By contrast, centers that are located on the outskirts of the Zagreb metropolitan region, such as Rugvica and Zapresic, face greater urban demand and have an average of 80 parking spaces per 1,000 sq m of leasable area. In terms of public transportation, most city center shopping malls do not recognize the significant advantages of city limits, compared to other EU metropolises, as Zagreb's public transportation system is underdeveloped. Centers located on the outskirts of the city have benefited from EU investment in public railways in order to modernize the fast connections between Zagreb's city center / suburbs and its surrounding municipalities.
All signs indicate that Zagreb is a changing market. City center malls are quickly transitioning into community centers that are characterized by high footfall, lower conversion rates, and shorter dwell times, providing an improved offering of mid-range to high-end brand concentration as well as fast-food gastronomy, incorporating food courts and fast-food chains that enable fast and affordable meals.
Liberal Opening Hours
Outskirts-based malls, on the other hand, have changed their identities in order to attract the larger catchment area of northern Croatia and Slovenia. They provide a more diversified offer as they are larger, boast a more varied tenant mix, including entertainment offerings, interior design clusters, sports clusters, as well as an additional tenant mix comprised of lower-end, mid-range, and high-value brands that appeal to a much broader audience. Dwell time at such centers is very high and conversion rates are comparably high for those retailers that have opened flagship stores that feature omnichannel points of sale in city centers. Gastronomic offerings have also changed, with traditional restaurants offering more relaxed dining experiences. Another advantage of centers located on the outskirts of the city lies in the land development potential surrounding the center itself, which is much larger than that offered by city center malls. While city center malls can only develop smaller retail park expansions or single, stand-alone spaces, outskirts-based centers can develop entire big-box parks as well as entertainment and amusement offerings, hotels, multi-purpose facilities, and warehouses, which are extremely important with regard to the future of omnichannel prospects.
Croatia has liberal opening hours, both in the evenings and on open Sundays. It is, therefore, clear that centers located on the outskirts of the city are in a position to not only act as category killers on weekends for a much wider catchment area, but to also serve as drivers of retail tourism, attracting customers from Slovenia and Austria, which have shorter opening hours. This is reflected in the development of additional features and pipeline plans, ranging from entertainment, amusement, and outlet parks to medical centers that offer daily procedures, in particular, dental, esthetic, and optometric procedures as well as minor surgical interventions.
The further accession of Croatia into the EU in 2020 and 2021, with its accession into the Schengen area and its adoption of the Euro, with fixed fiscal plans, will enable a new wave of expansion in the retail sector. Large-scale retailers are expected to enter the market in 2021 and 2022. The flexibility of the outskirts-based malls allows for interventions related to the establishment of tenants ranging from 6,000 sq m to 8,000 sq m in size, as is currently the case in Ljubljana. A further tax reform in 2020 will lead to a reduced VAT rate of 24%, with a fixed target to reach 22% by 2022, which would improve the net performance of retail sales. City center shopping malls are certain to invest more in transforming themselves into the pseudo living rooms of the city, and shopping centers on the outskirts of the city are likely to come up with more ways of ensuring they become destinations for supraregional shopping and entertainment as well as cross-border retail, entertainment, and medical tourism.
Commercial Real Estate in Zagreb
Arena Centar: In 2019, an add-on was opened in the form of a stand-alone retail park with no warm/cold connection to the center, and it communicates separately from the shopping center itself. The mall has made a significant transition to the affordable luxury segment. The cinema and gastronomy offerings cater to the local residents of southern Zagreb.
City Centre One West & East: Refurbishment was carried out in 2016 and 2017, with a major development of a traditional food court to attract daily footfall.
Avenue Mall: Refurbishment of the F&B offer on the third floor was completed in order to increase the footfall of the Novi Zagreb district (part of Zagreb) as well as the surrounding small business district.
Garden Mall: Under the management of Supernova, new tenants were acquired in the discount segment, and the property has become well established as a quarter center for Dubrava (part of Zagreb).
Supernova Buzin: A retail park and shopping mall hybrid that offers a good mix for the Novi Zagreb and Velika Gorica catchment areas; the addition of a McDonald's is scheduled for early 2020, and a trampoline park is in the pipeline.
Ikea & Designer Outlet: The outlet center, which opened in 2018, complements IKEA with a smaller supraregional catchment area that includes part of north Croatia and west Slavonia.
Westgate Shopping City and Westgate Zone: In the second half of 2018 and in 2019, a number of new stores were opened, which were split into Home, Kids, Fashion, and Food & Fun clusters, including several flagship stores belonging to both existing and new tenants. The first new developments in the Westgate zone complement the center. A hotel is being developed in 2020. It will contribute to plans for a medical center and the recently opened multi-functional venue The Loft. Significant gastronomic renovation is under development, which will include a large bowling center, a casino, seven new cafes, five restaurants, and a multiplex cinema.