In a market analysis by CBRE of retail parks across Belgium, the research found that for key metrics such as vacancy rates, rents, yields, capital values, and footfall, retail parks have proven to be a resilient value proposition and have performed better than high streets and shopping centers both during and after the lockdowns as a consequence of the pandemic. These findings are in line with Mitiska REIM's analysis of its own portfolio of over 70 retail parks across 11 countries in Western, Central, and Eastern Europe, and is supported by research reports in other European markets.
Furthermore, the research found that retail parks have experienced a faster and more substantial recovery, with strong footfall after the first lockdown, especially for those sites anchored by a supermarket. As a result of the Covid-19 pandemic, consumers are now looking for "safe shopping", and the ability to arrive by car to an outdoor parking area with direct store access and then shop in large retail units with low consumer density has strongly favored the retail park format.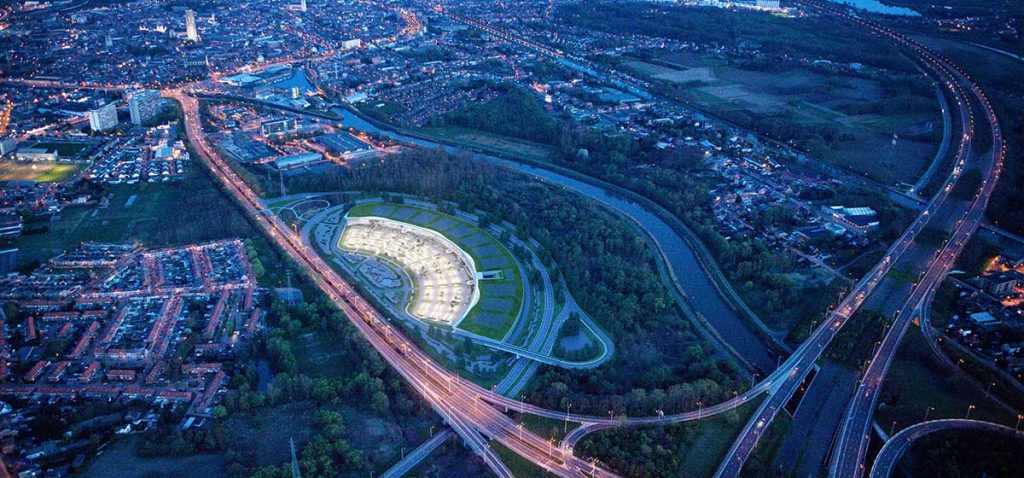 The CBRE report also found that retail parks have remained resilient to the threat from online shopping. The convenient locations, ample free parking and range of retailers offered by retail parks makes them the best answer to e-commerce and well-positioned for click and collect or returns, both of which can be reinforced by cross-selling.
Low vacancy rates at 4.7%
Prime rental levels in retail parks are estimated at €175 per sq m and year. In addition to greater stability, out-of-town is considerably more affordable than shopping centers and high streets which operate at higher rents for similarly sized store sizes. For retailers, the report found that retail parks offer the most attractive value proposition compared to other retail formats, according to reported costs. Rental, fit-out and labor costs are the most affordable relative to occupied space and sales versus shopping centers and high streets.
In recent years, retailer demand for out-of-town locations has been strong with take-up in out-of-town locations increasing continuously from 2014 to 2019 and totaled over 200,000 sq m in retailer demand in both 2018 and 2019. Typically, out-of-town retailers have been the most expansive in recent years, with a number of supermarkets and home and household retailers opening a series of new locations. The CBRE analysis showed that vacancy rates in Belgian retail parks are low at 4.7% for large-format developments. In comparison, vacancies are currently averaging 5.6% in shopping centers and 16% in city centers.
Prime yields for well-located retail parks are currently estimated at 5.5% which represents a slight compression of 25bps compared to the beginning of the year, as retail parks remain the most stable asset class with the highest return potential for those seeking retail exposure, particularly during Covid-19. Retail parks still offer the most attractive yields to investors compared to other retail asset classes and remain well positioned for the future.
Resilient retail format
Thanks to the fact that yields as well as rents are relatively stable, there has been no significant change in capital values as a result of the pandemic, making retail parks the most resilient and defensive of the three primary retail formats. Prime capital values of retail parks are low at around €3,200/sq m based on prime indicators and contain an important and defensive land value. This is significantly lower than shopping centers and high streets where prime capital values are €24,000/sq m and €41,200/sq m respectively, but decreasing.
Kim Verdonck, Head of Research at CBRE, comments: "Retail parks in Belgium have been consistent performers both in terms of offering value to retailers and strong return potential to investors. They have been resilient to market changes from e-commerce and short-term volatility from the Covid-19 pandemic, illustrating a stability that is unique to retail parks." Bart Rabaey, Head of Corporate Finance and M&A at Mitiska REIM, added: "Looking ahead, we expect to see a continuing trend by consumers and retailers in Belgium and across Europe in favor of convenience real estate locations where retail parks operate and, because of their ongoing resilience, for retail parks to become the retail format of choice for shoppers, retailers and investors alike."
Flagship project in Mechelen opens in October
Mitiska REIM recently announced the commencement of construction works for a new retail park in the city of Mechelen which, on completion, aims to become Belgium's most sustainable retail park. In addition, the development, named Malinas, will be the location for Belgium's first XL store by Albert Heijn, the largest Dutch supermarket chain. Scheduled for completion in October 2021, Malinas will have a GLA of 27,500 sq m, featuring 21 retail units and free parking for 900 cars and 400 bicycles, and will create over 200 new jobs. The retail park has been designed to achieve an "Excellent" score on the BREEAM scale and will feature an eye-catching design, including a 1-hectare section of open reed land on approach, with the site surrounded by over 200 native trees and the entire rear of the building covered by a 7 m tall eco-green facade. The roof area will be covered by approximately 7,000 solar panels, generating an electricity capacity of around 2.5MWP, the equivalent electrical requirements of 700 families, which will generate annual savings for the retail park of more than 1,000 tons of CO2.
Jan Du Bois, Investment Director of Mitiska REIM, said: "The response from retailers to the new Malinas development confirms the ongoing attractiveness of the retail park concept. With still a year to go until opening, 75% of the retail park is already let to brands which in addition to Albert Heijn XL include Lidl, AS Adventure, Jysk, Vanden Borre and Maxi Zoo."