Just one month after the opening of Promenade Sainte-Catherine, the landmark shopping destination developed by Redevco has already welcomed over a million customers. The "haute couture" works in the center of Bordeaux took four years to complete.
Designed by the firm of architects Valode & Pistre, the mall is an urban oasis in this historic regional capital. It provides a relaxing environment for shopping, dining and meeting friends. The new 19,000-sq-m open-air shopping precinct has distinctive architecture that is integrated into the old urban environment. The catchment area is home to 980,000 people.
Nominated for "Best Retail Urban Project" at Mapic
Promenade Sainte-Catherine is fully let. It has injected new life into Bordeaux's city center by bringing together, around a central square, an array of long-awaited regional, French, and foreign brands. All tenants have strong brand concepts, whether they are in the fashion, beauty, home wares, or restaurant sectors. They include anchor brands such as Lego, Bershka, Starbucks, Stradivarius, JD Sport, and Superdry. It's therefore unsurprising that this development has received industry recognition by being nominated for the "Best Retail Urban Project" prize at the Mapic Awards 2015.
Thierry Cahierre, Managing Director of Redevco France, is satisfied: "Just a few weeks after the opening, the new 'urban transplant' had already been accepted and the shopping district came alive and started functioning perfectly. The number of visitors and the turnover in the shops attest to its success."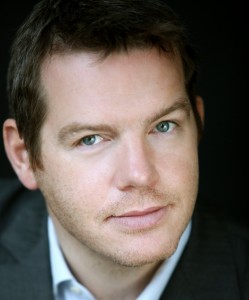 Thierry Cahierre,
Managing Director of Redevco France. Image: Perrin
"Just a few weeks after the opening, the new 'urban transplant' had already been accepted and the shopping district came alive and started functioning perfectly."
Key facts and figures
Four years of work on the site of the former Sud Ouest printing plant
One year of de-construction
Urban renewal program of 28,000 sq m in Bordeaux's historic center
An innovative open-air shopping precinct with 19,000 sq m of space
Certified BREEAM very good
100 apartments by Nexity
An exceptional location between Porte Dijeaux and rue Sainte-Catherine
Contemporary architecture by Valode & Pistre
Design and brand identity by Minale Design Strategy
35 new retailers for Bordeaux
More than 500 jobs created when fully operating
10 million visitors expected every year
An investment of more than €120 million