By Ian Hanlon
There is, of course, no clear roadmap to the new "normal" and there will still be numerous more low points before we get there. One thing that is certain, however, is that the attitudes, values and beliefs of guests have changed and the purchases bought and the channels they bought through, often out of necessity during lockdown, will become engrained into future lifestyles.
A SHIFT IN GUEST ATTITUDES?
A combination of convenience for the guest and the growth of (near) restaurant quality food delivery of every cuisine imaginable has seen double and even triple digit increases in the delivery sector. In the UK for example, Just Eat saw sales leap by 58% in Q4 of 2020, whilst UberEats posted an even more impressive 150% uplift in the same period.
Now, don't get me wrong, delivery will never replace the social interaction and "occasion" associated with dining out–you simply can't recreate the ambience, "buzz" and atmosphere of a busy restaurant at your home – but there's no denying that the balance of future sales between delivery and dine in will narrow in the future as operators become more omni-channel savvy. With the global foodservice market having an estimated worth of £7.7 trillion and currently only 1% of this as online sales, it is easy to see where growth potential will come from in this sector. Deliveroo in the UK know the way the market is heading announcing earlier this year that 100 new towns and cities will be added to its aggregator network in 2021–that's a further 4 million guests it will be able to reach by the end of the year.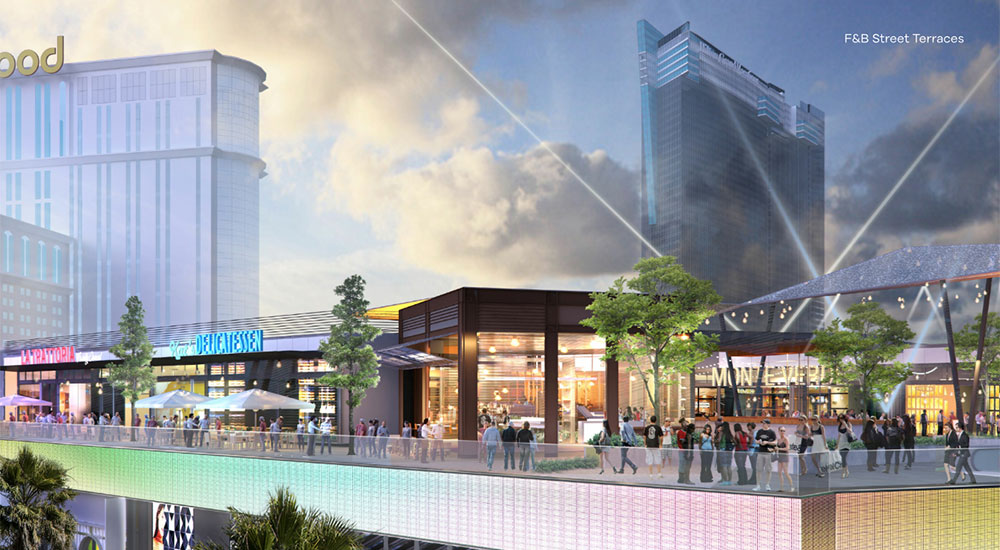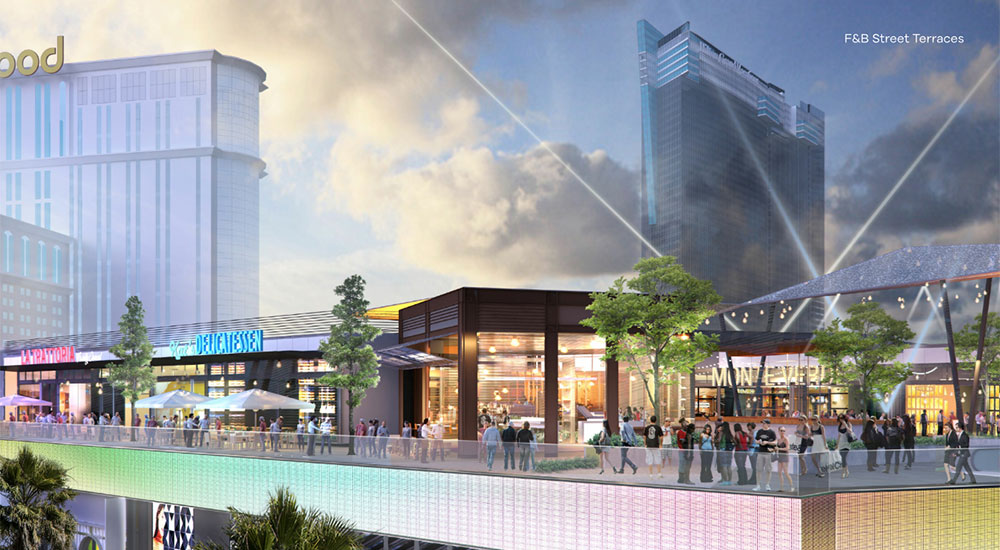 One of the first major shopping center landlords to put measures in place to capitalize on the growth of delivery is Unibail-Rodamco-Westfield. At its Valley Fair asset in Santa Clara, the team has joined forces with Kitchen United to develop a vertical conveyor belt to take delivery and "to go" orders from the second-floor dining terrace to a ground-floor "ghost kitchen" pick up station, allowing guests to order from multiple outlets in one transaction, and allowing restaurants to generate incremental sales from their bricks and mortar stores. This is one way in which landlords can exploit the delivery boom, utilizing their ability to aggregate orders from multiple vendors in one location.
Whilst the growth of delivery will undoubtedly flourish, future consumer attitudes are changing in other areas too, with a strong focus on wellness, on supporting local businesses by shopping and eating their neighborhoods, and on rewriting the rule book in terms of loyalty to particular brands as the consumer rethinks which product or experience purchases are worthy of their time and money. As much as it will be a new start for the F&B market, it will equally be a new beginning for the guest.
RENT – A SHIFT IN THE BALANCE OF POWER?
It was all going so well–F&B growth had, on average, been consistently at the 3-4% year on year level across Europe and the USA, higher still in Asia, and was showing no signs of slowing down. Of course, there were brands that were on the emergency list prior to the pandemic, with overstretched portfolios, triple A rents and a reluctance to change and adapt, and the crisis quite simply accelerated their demise.
With the numerous CVA's, insolvencies and restructuring of F&B businesses throughout Europe and beyond, the inevitable increase in vacant foodservice space will create a medium-term oversupply of available restaurant space. This will force a correction in what has, in certain prime locations, been becoming an inflated rental market; so, expect to see not only lower rents but also softer lease terms in the short to medium term.
This is already being seen with turnover rent only deals, a combination of lower base rents with turnover top ups and, in some instances, management contracts replacing leases as landlords and operators work more collaboratively, with landlord returns based on profit share rather than guaranteed rent. In this model, both the landlord and operator share both the pain and reward.
MORE DYNAMIC F&B PORTFOLIOS
It is difficult to imagine a new F&B concept that will grow to 200+ sites in the future in a single country, with the exception of fast food or coffee offers. Good news for consumers in one way as it stops the brand fatigue, they see from visiting numerous high streets or centers, and in another way as it will force landlords and developers to clearly distinguish their gastronomic offer. Expect to see more balanced portfolios in the future made up of dynamic brands with fewer unit numbers, supported with an increase in virtual brands from ghost kitchens.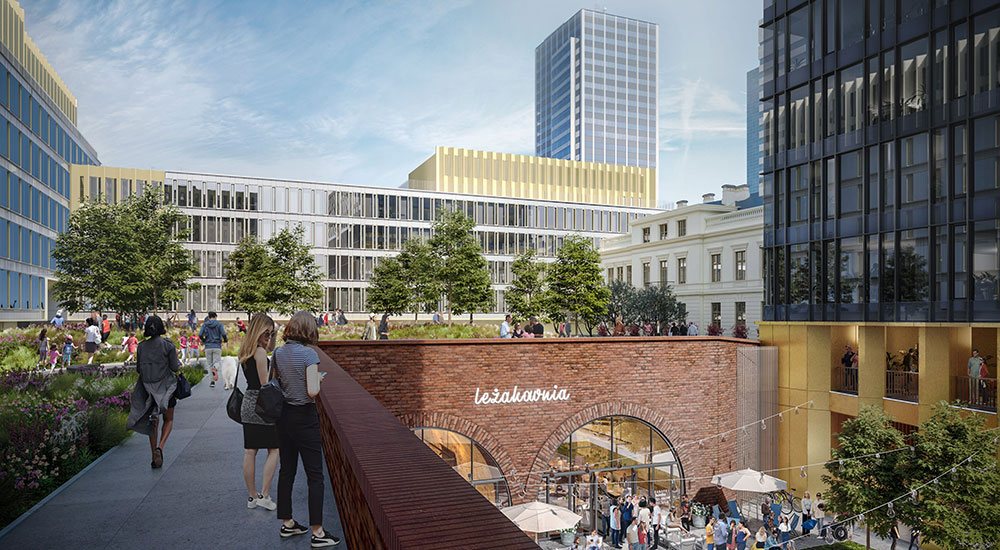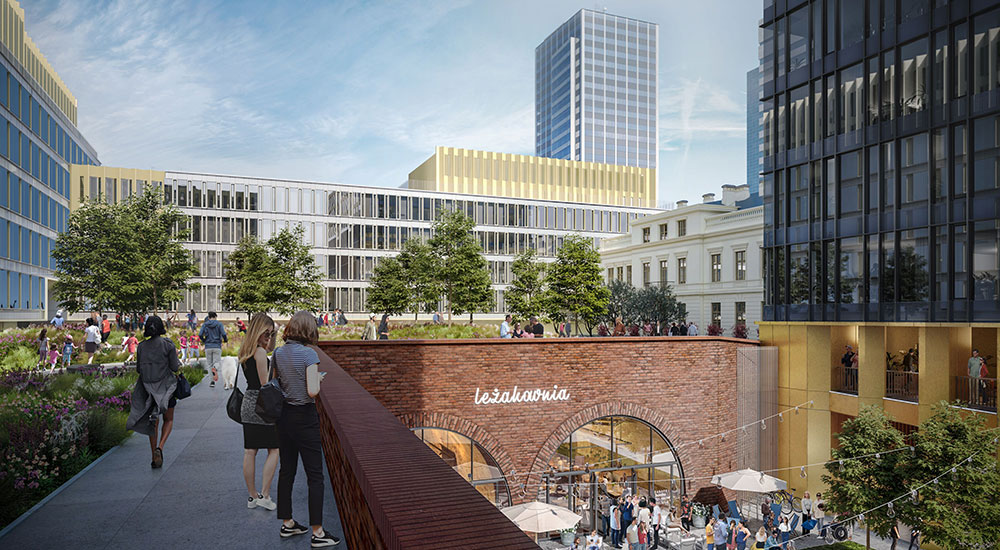 Chasing top rents for the same "mainstream" brands on long term leases will become a thing of the past. There is a real requirement for landlords, developers and investors, to be more agile, nimble and fast reacting with regards to at least part of the F&B mix. An ability to rotate a selection of operators on a regular basis in order to provide points of difference and keep guests' appetites engaged will be on the menu. Whilst the full service, "mass market" restaurant sector will still provide a base line for an asset, the true winners in the longer term will be those that can incorporate variety into the mix, through street food operators, pop up units, restaurants without tenants and curated mixed-use spaces, such as food halls, that combine entertainment, experiences and local hero F&B offers.
WILL PRE-CRISIS SALES LEVELS EVER BE REACHED AGAIN?
There is no denying that there is enormous pent-up demand for socializing and eating out and this was highlighted by the 100+ million guests who took advantage of the government subsidized Eat Out to Help Out scheme in the UK over the course of the 13 days it ran.
We are social animals–we need to interact, to catch up, to party, to celebrate, to laugh, to gossip–and this almost always certainly involves food and drink, especially after long periods of self-isolation during lockdowns. After meeting friends and family, the second most popular response for Europeans to go back to once it is safe to do so, is to dine indoors at a restaurant or bar. Whilst some of this demand will go to the newly discovered 'local hero' neighborhood offers, consumers will be more demanding of when and where they spend their (reduced in many cases) money.
Functional foodservice will not cut it for many consumers in the longer term–landlords will need to create reasons to visit, now more than ever in order to attract and retain footfall. Elements of experiential dining will become more sought after whether it be through unit design, entertainment or ambience–guests need to know that their spend goes beyond simply the meal on their plate, but has been accentuated by those intangible elements that create memories.
The growth of delivery will not dilute the overall F&B market sales "pie", in fact that "pie" will grow beyond pre-crisis levels as guests are offered more opportunities to spend. Delivery and 'bricks and mortar' rather than directly competing with other, more complement each other. The only question that nobody knows the answer to is when sale levels will return–a best guess would be 2025 but, with a prevailing wind and mass vaccination, it may come sooner than we think.