ACROSS: Please give us a brief overview of HyperIn.
MARKUS PORVARI: HyperIn was founded in Finland in 2008 and is a Red Herring Top 100 Winner, recognized as one of the leading private technology and innovation enterprises. The company provides a commercial management platform for retail real estate and connects shopping center management with tenants as well as consumers. This platform is used for over 200 real estate properties across Europe and Asia. HyperIn has R&D centers in Finland and Hong Kong, with authorized distributors in Europe, North America, the Middle East, and Asia.
ACROSS: You are specialized in multi-channel communications. What is meant by "multi-channel communications", and what tools do you provide in that regard?
PORVARI: HyperIn is customizable for every location and offers an affordable monthly subscription, so shopping centers can choose the tools that they need very easily. For example, one of our customers, Citycon, is able to manage their ICSC award-winning center Iso Omena in Espoo along with the rest of their real estate portfolio both centrally and across countries; they are able to share their marketing communications via their websites, via mobile loyalty applications, and via digital signage on their floor levels. The right type of marketing messaging can be targeted toward the right consumers. This gives Citycon a competitive advantage in the market and helps them to create new consumer experiences as well as increase tenant and advertiser visibility.
ACROSS: What other services does HyperIn offer?
PORVARI: One HyperIn key advantage involves the self-service tools for tenants, which empowers them in their roles as members of the shopping center marketing and reporting processes. The introduction of mobile loyalty applications that offer free parking benefits and indoor wayfinding have increased consumer satisfaction with respect to the digital customer journey.
ACROSS: In addition, you have helped your clients generate more revenue. How have you done this?
PORVARI: The objective of each retail real estate destination is to attract visitors, which can be converted to sales. We help our clients increase their weekly footfall, their campaign reach, as well as their website and mobile conversion, and we help them understand their consumers through the use of Big Data, thereby enabling them to offer better products and services at their properties. We also help our customers commercialize their properties more efficiently by offering all of their available advertisement opportunities via an online reservation portal. Our customers can, therefore, reduce the costs of sales with outdoor media companies and partners by directly purchasing and renting commercial space as a type of self-service, while generating a new significant advertisement-based revenue stream of non-rental income, targeting around 10% of annual shopping center revenue, depending on the location.
ACROSS: As previously mentioned, you assist shopping centers through the use of big data. How does this work in practice?
PORVARI: One of the core features of HyperIn is to help tenants report their sales automatically. The cycle, which can be monthly, weekly, or even on a daily basis, is combined with consumer analytics from shopping center websites, social media, and mobile loyalty applications. This information can then be enriched by leasing contract information. These are the basic figures that center management needs to follow and understand. On top of that, footfall analytics can be added to that data, which allows management to see the consumer traffic between different areas and to observe how their tenants in these areas are performing. Overall, commercial management has very powerful tools to carry out evasive actions based on real-time data.
In addition, the HyperIn platform is delivered in an amazingly fast manner as a turnkey solution instead of a lengthy IT project – all while being continuously developed in conjunction with all of our customers, as the best new ideas always come from the field. The HyperIn platform comes with open API's, so we also offer several third-party integrations to other platforms, such as Yardi Systems, Splunk, and Sales Force Marketing Cloud, to name a few. The objective is to automate processes and reduce the need for e-mail, spreadsheets, and phone calls for commercial management.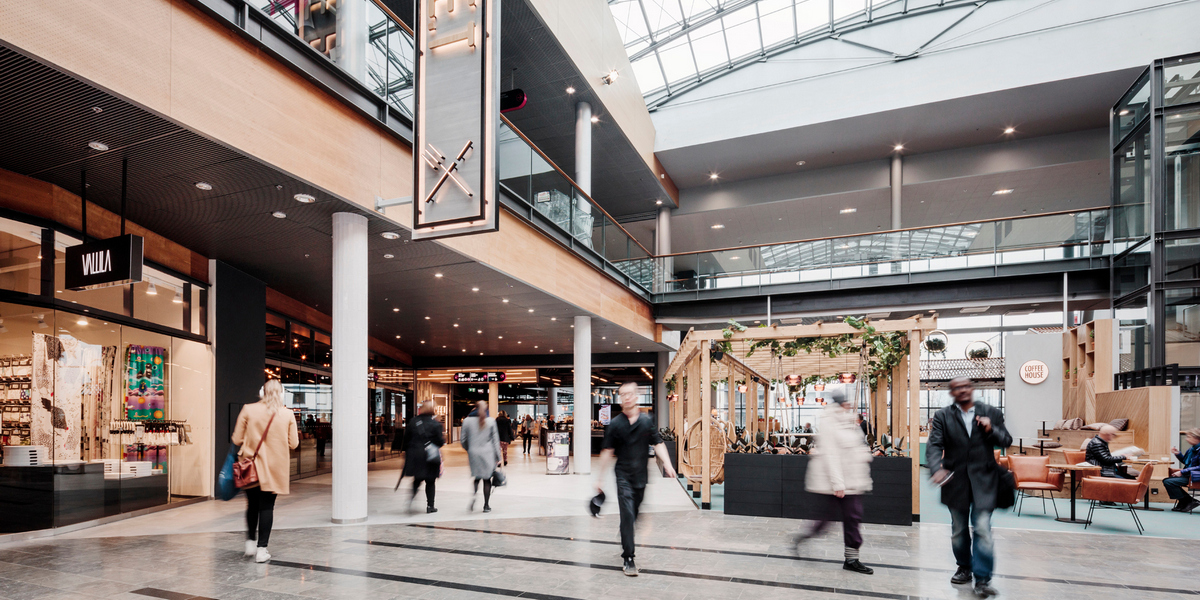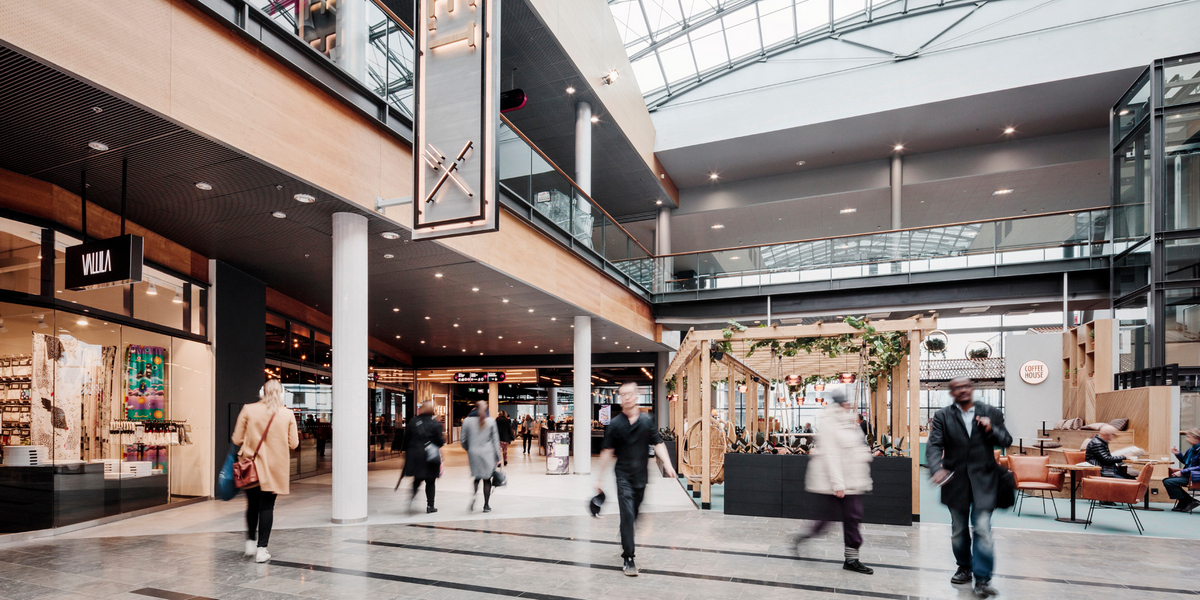 ACROSS: Who are some of your customers?
PORVARI: HyperIn has a long history of working together with – as previously mentioned – Citycon as an early adopter, supporting their digital strategy. Some of the other leading operators we work with are CBRE, Newsec, Ingka Centres, MTR Corporation, Mapletree Commercial Trust, Clear Channel, Colliers International, Morgan Stanley, and Blackstone.
ACROSS: Are any new products or services planned?
PORVARI: Yes, actually. In Asia, in particular, a lot is currently being done to improve the digital customer journey. In light of this, we intend to launch the world's first shopping loyalty application for smart watches. Many Asians have wearable technologies and appreciate having information delivered virtually – straight to their wrists.