Industry insiders waited with bated breath for the paper. The time finally came just recently. The International Council of Shopping Centers (ICSC) presented its report "Envision 2020: Redefining Our Industry," a look at the present and future of the shopping center industry. Rapid technological progress, the increasing influence of millennials, and many other trends present great challenges for shopping center owners, but also great opportunities. In the ICSC report, the experts highlight, among other things, the following eight game-changing concepts that will increasingly influence the entire industry in the future.
1. Unification of bricks-and-mortar and online retail
Shopping centers are on their way to becoming true e-commerce participants, through increasingly sophisticated websites, onsite digital interfaces with consumers, and mobile communications to shoppers within the mall and beyond its boundaries.
2. Unprecedented intimacy with the consumer
Developers and retailers will leverage technology to embrace the human experience through an enhancement of customer outreach both inside and outside of the retail environment.
3. Conversion of shopping centers into communities
Shopping centers are evolving from simple retail properties into shopping, dining, and entertainment centers that are central to, and fully integrated with, the communities that surround them.
4. Mall environments that engage millennials
Shopping centers will provide a more customized, personalized appeal to attract and engage the younger customer. There will be a heightened level of coordination between developers and retailers in creating a seamlessly attractive and entertaining environment.
5. Incorporating distribution into shopping centers
The new shopping center model will combine traditional retail options with physical distribution points designed to fulfill both brick-and-mortar and e-commerce orders.
6. Accelerated developer-retailer collaboration
In the coming years, a new paradigm will evolve for landlord-tenant collaboration, involving a sharing of data and technology.
7. Emergence of a new blended rental model
Rents will eventually be determined through new formulae that account for the role of the physical store in the broader omni-channel retail activity. Newly emerging hybrid-shopping patterns, such as showrooming and webrooming, will need to be factored into rental formulae. Evolving rental models will need to consider the interests of both developers and retailers and define a business scenario that is fair and equitable to both.
8. Arrival of a retail-friendly investment outlook
Project lenders will increasingly favor retail investment opportunities in the newly emerging shopping center formats.
In short, the transformation process the retail real estate industry is currently undergoing is unique and breathtaking. How are industry players approaching this wealth of opportunities and challenges? What plans and projects are on their agendas for 2016? We asked selected experts.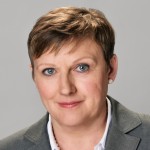 Dagmar Knopek
Member of the Board at Aareal Bank AG
Shopping centers in Europe are changing their face. Instead of offering a purely shopping-dominated experience, supported by a food court, centers are now shifting to broadening their leisure and entertainment offerings, to position themselves in the new normal between the digital world and the brick-and-mortar business. More time spent in centers means overall sales levels are supported. Furthermore, centers are differentiating themselves more and more into two categories: local shopping centers and dominant regional malls. By doing so, it remains to be seen what will happen to the "in-between" retail inventory. In the financing world, we are seeing our clients move across borders, benefitting from larger portfolios with geographical diversification.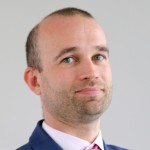 Nicolas Petit
Head of Retail Asset Management at AEW Europe
Declining unemployment in many European countries will continue to drive retail sales and, despite some downside risks, an increase in take-up of prime retail space should follow – at the expense of lower quality stock. With the onset of multichannel retailing, two shopping center formats are more likely to prosper: large, dominant centers with a significant leisure element, and smaller food-anchored, convenience formats. As this polarization intensifies, retailers will continue to withdraw from poor-performing secondary locations. In 2016, this trend will be most acute in France, where record retail center completions has led to a migration to newly built centers. We also expect larger portfolio deals as investors continue to favor single asset class portfolios.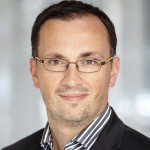 Josip Kardun
CEO of Atrium European Real Estate
One of the most significant trends we are seeing is that, as core CEE markets reach maturity, they are becoming increasingly closer in profile to developed European markets, which are more competitive and require a higher level of professionalism and experience for success. The retail sector is having to respond accordingly and there is now a much stronger focus on the consumer. In terms of investment flows, there is still a huge demand for prime quality retail assets, which we expect to continue in 2016. Finally, while the divergence between prime and secondary remains, it will be less acute.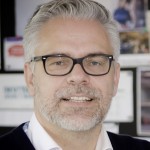 Michael Scheithauer
CEO of Barthelmess Display & Decoration
Gastro Meets the Fashion & Shopping Experience – These are the challenges for 2016. Whether it's retail brands or shopping center developers and operators, whoever succeeds in putting this mix together to target customers will be successful in the future. My expectation is also that those in charge of retail and shopping centers will communicate more intensively in order even better to exploit synergies they find in terms of the shopping experience for both sides. "Older" shopping centers in central locations, in particular, have a good opportunity to emphasize their best assets through a clever and innovative revitalization!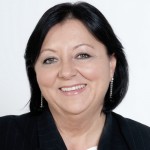 Carmen Chieregato
CEO of Cogest Retail
There are several shopping centers in the pipeline in Italy and this is clear evidence of a vital retail real estate industry. A most distinctive feature of these new developments is their variety and versatility: from last-generation retail park to urban outlet, from open-air shopping center to regional mall. Another emerging trend is represented by the requalification of existing galleries, a way to capitalize on loyalized customers and add value to assets in view of potential acquisitions. As far as Cogest Retail is concerned: We have a few revamping projects under way, plus the enlargement of Settimo Cielo, near Turin, which will become the largest retail park in Italy.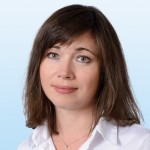 Anna Nikandrova
Regional Director of the Retail Property Department at Colliers International Russia
The year of 2016 is expected to be challenging both for the owners and for retailers. Although not many projects are starting construction, several large landmark projects are expected to be opened in 2016 in Moscow and the Russian regions. Developers will be looking for ways to populate their projects, for example with new entertainment offers, non-chain retail (designers, pop-up stores, and fairs), and alternative uses for retail premises. The most professional retail market participants will increase the level and amount of service in their stores and shopping centers. Rental rates will remain at current levels, unless something dramatic happens. Apart from new shopping center projects, an era of re-conceptualization is starting in Russia, with Enkas, Ikeas, and some less professional malls among the examples.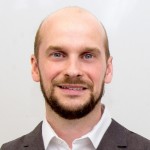 Ben Chesser
CEO of Coniq
2016 is likely to bring even more convergence with the digital world. This is largely driven by the demand for real-time shopper spend data. Shopping center loyalty programs that use retailer PoS redemption capabilities are gaining popularity, providing centers with shopper insight and allowing them in turn to make more informed decisions on marketing, tenant placement, and even new leasing models. Relationships with retailers will continue to be a crucial part of the success of these programs. In addition, new technologies, such as apps or the Apple Wallet, can only help build stronger shopper loyalty.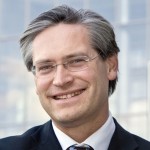 Alexander Otto
CEO of ECE Projektmanagement
Under the current conditions in the financial markets, we will continue to have a seller's market in real estate investments. The investment pressure remains high, while the supply of interesting – and often expensive – objects remains low. Shopping centers will continue to be sought-after investment objects in this environment. Their business model has also shown itself to be resilient in the face of digital competition. I expect revenues and frequencies to remain stable. It will be crucial for shopping centers to remain flexible, reinvent themselves once again, and stay close to customers, investors, tenants, and visitors.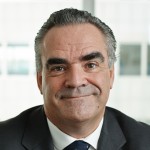 Brendon O'Reilly
Managing Director of Fashion House Group
We have great plans for 2016, especially for our tenants and customers in Russia, our key market at the moment. On November 4 2016, the second phase of Fashion House Outlet Centre Moscow, our first and most highly regarded project in the country, will be opened, providing an additional 4,500 sq m of GLA and 30 store units. Moreover, in the first half of 2016, we will launch Fashion House Outlet Online – an online sales platform for our tenants. Finally, in spring 2017, we are going to open the Fashion House Outlet Centre St Petersburg. We have finished a lot of initial work this year and the plot is ready for construction to begin in early 2016.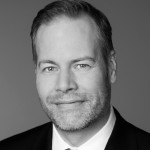 Nikolas Löhr
Director of Retail Marketing at Freo Financial & Real Estate Operations GmbH
The global trend toward experience-centers as a counterpoint to online shopping will continue in 2016. This applies to both new buildings and the revitalization of existing properties, with the best example in Switzerland being the announced realignment of Stücki in Basel. In addition to a balanced retail offer, sophisticated leisure and dining elements are becoming increasingly important for sustainable positioning. We will be lighting the way for Switzerland with the Mall of Switzerland, which will open in autumn 2017. In 2016, we will start with the construction of our second exciting shopping center project, the East Side Mall in Berlin.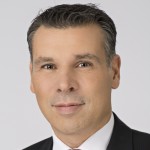 Thomas Kuhlmann
Member of the Board of the Hahn Group
Across Europe, investors are focusing on retail. We are currently experiencing a fundamental change in shopping habits, however: E-commerce and technological trends are making the behavior of today's bricks-and-mortar consumers difficult to predict – despite big data. Shopping centers and retail parks that wisely include a large proportion of local supply-oriented "offline" offers, like food and drugstore products, offer greater stability in this environment in our view. Stability will be important in 2016, because we're investing today for the coming decades.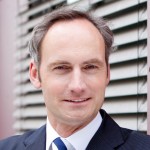 Dirk Hasselbring
CEO of Hamburg Trust
The trend in urban shopping centers is moving away from closed mono-malls towards open, living neighborhood developments, as we have seen with Milaneo in Stuttgart and Forum Hanau. Such neighborhoods are harmoniously embedded in modern urban development concepts, existing in symbiosis with their urban environment and thus optimally reflecting the steady integration of the working, living, shopping, and culture aspects of life. This development will continue in 2016 and find favor with more and more investors.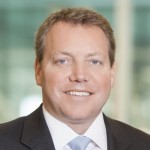 David Atkins
Chief Executive of Hammerson
2015 saw Hammerson celebrate the opening of its new shopping center, Le Jeu de Paume in Beauvais, France. We also established a platform in Ireland, widening our European exposure through the acquisition of loans tied to retail assets including Dundrum Town Centre, arguably one of Europe's top 10 centers. Looking ahead to next year, we are excited about moving forward with our plans in Ireland, further developing our European designer outlets business through VIA Outlets, and completing our on-site developments. We will be opening Victoria Gate, a major new premium retail destination, in Leeds and the Westquay Watermark dining and leisure development will open its doors in Southampton. We will continue to invest in innovation and place-making across our assets, ensuring that they remain destinations of choice.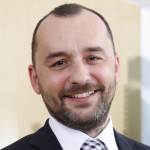 Marcel Zeleňák
Retail Asset Management and Retail Leasing Director at HB Reavis Slovakia
The latest market trends show that clients' food and beverage requirements are playing an increasingly important role. This has led to attractive new concepts in fast food, casual, and fine dining restaurants that should be implemented in every successful shopping center project. That's why we presented our latest project at the Bratislava central bus station, Stanica Nivy, designed by Benoy, at this year's Mapic conference. Aside from its great location and unrivaled transport connections, the scheme's retail element brings a modern urban marketplace with fresh groceries, seasonal offerings, and local produce to Bratislava. This new food destination will attract masses of customers to Stanica Nivy, no doubt appealing even to those who have previously avoided shopping centers.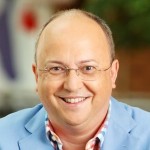 Armin Michaely
General Director of Ikea Centres Russia
Ikea Centres Russia is the largest shopping center operator in Russia. We are committed to the Russian market in the long term and are undertaking a major investment program, investing €2 billion in Russia between now and 2020. We will continue to upgrade and extend our Mega shopping centers and we will also develop new concepts. We are investing €500 million to develop a new, 230,000-sq-m flagship mall Mega Mytischi, which is set to become one of the biggest retail destinations in Europe, an increasingly desirable location for retailers, and a platform to stage unique retail concepts.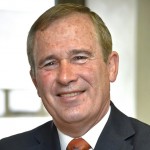 José Luis del Valle
Chairman of Lar España Real Estate
We expect investment in shopping centers in Spain in 2016 will be even more attractive than this year. Consumer expenditure is expected to grow as economic recovery consolidates and this will translate into a sales increase in commercial centers. In the case of Lar España, we have already acquired eight malls in less than a year and we will keep on growing in this segment in 2016, where our performance is quite positive. Thanks to the improved management of the shopping centers we have acquired, sales in our retail properties increased by 10% between January and September this year, higher than the 4% average increase in retail sales in Spain.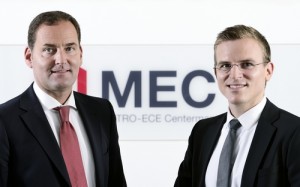 Christian Schröder and Jann Robert
COO and CFO MEC Metro-ECE Centermanagement
For 2016, we expect the retail park asset class to continue to show good development, both in terms of transactions and in the professionalization of management. The industry's focus on consistent customer orientation will continue to pick up momentum. For MEC, we expect further growth, especially in the form of new mandates and in the area of project development, as well as for special services such as our Easy energy audit. The direction of development in construction and planning law remains an open question. We hope there will be a solution that is acceptable to everyone.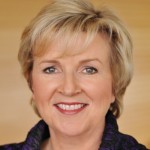 Eva Olbrich
Director of Christmasworld, Messe Frankfurt Exhibition GmbH
The credo remains: mood, mood, mood. Storytelling at the POS is a sale-driving element that primarily increases the feel-good factor for customers, which in turn puts them into a buying mood. I think the whole industry will be much more daring in the future, e.g. by using more color and creativity in outdoor lighting. The vendors at Christmasworld, the leading international trade fair for festive decorations, are the right business partners for that, offering individualized decorative concepts. From 2016, you will also be able to order fresh flowers and plants directly from the producers at the show. We are confident: seasonal decoration, fresh flowers, and lighting effects are the perfect mood-makers for the trade.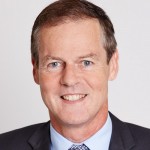 Jean-Christophe Bretxa
CEO of Metro Properties
The digitalization and the convergence of channels will continue to shape our world and have a significant impact on trade and real estate. But even with online retail booming, the human dimension will stay a central part of the game. Physical retail locations are becoming preferred spaces of exchange and experience. New formats are evolving and require new concepts. More than ever, developing properties means creating quality of life for their users.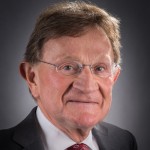 Luc Geuten
Chairman of Mitiska REIM
Since 2012, we have invested around €150 million in retail parks across Europe on behalf of our dedicated retail park fund FRI 1. We continue to sense that retail parks will increasingly become the first choice among retailers and consumers, for the former because of their low occupancy costs and for the latter because of the convenience retail parks offer. In our view, retail parks also provide solid resistance to e-commerce owing to convenient locations and a focus on daily needs. Based on our continued belief in the solid fundamentals of the retail park niche, as well as in the further opportunities the market offers, we are currently raising the follow-up fund FRI 2, which will allow the investment of an additional €300 million in the European retail park niche following a value-add and development strategy.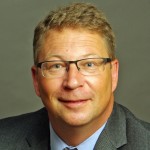 Thomas Immelmann
Retail Director at Neinver
Even though the outlet business is already a mature industry, we believe the market will continue to grow. In fact, Neinver has planned three The Style Outlets projects in The Netherlands (Amsterdam), Germany (Werl), and Spain (Viladecans) that will open in fall 2016 in an outstanding location 15 minutes from downtown Barcelona. The outlet business will continue to grow and we expect even more brands to enter or extend their activities in the outlet market. A key factor is specialized management to facilitate an even better shopping experience and improve sales performance in close collaboration with brand partners, supported by strong marketing, especially in digital media and for touristic target groups.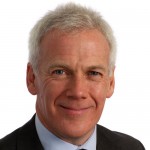 Adrian Horsburgh
Property Director of Redefine International plc
In 2015, we underlined our commitment to the UK retail sector with a transformational deal that adds more than £200 million to our retail portfolio. Our shopping centers in both the UK and Germany are close to 100% occupied and deals have moved away from temporary, short-term leases with weaker covenants to a heightened interest from national retailers. This increased demand, despite retailers remaining highly cost sensitive, is a clear sign of improvement in the sector. For the year ahead, we see further opportunities around modest rental growth, reconfiguration and optimization of space, further development and expansion activities, and a drive on commercialization.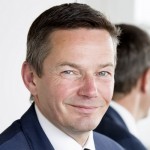 Andrew Vaughan
CEO of Redevco
This year has been very exciting for Redevco as we have opened up our platform to work with external investors. We have significant funding in place and look to acquire retail properties across the risk-return spectrum, from prime buildings on the principal shopping streets of attractive retail destinations across Western Europe to shopping centers and dominant out-of-town retail parks. Investor appetite is high and yields continue to compress and, although occupier markets are still largely lagging behind, we are optimistic, as we see Europe coming out of the economic crisis and markets starting to recover. The "new reality" characterized by polarization, changing demographics, and a clear distinction between convenience and experience is here to stay. In this context, I continue to call for collaboration in the industry to face the challenges together and turn them into opportunities so that the retail destinations we all enjoy visiting will continue to flourish and provide retailers the right location to cope with this exciting and fast-moving retail world.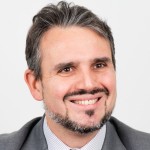 José Pellicer
Partner and Head of Research at Rockspring Property Investment Managers LLP
2016 will be the year of stabilization. Many troubled centers will re-emerge either as discount/value or as café/restaurant areas, at lower rents. Fashion retailers will still compete for the best shopping areas, putting upward pressure on rents. Development will still be subdued, as it is still hard to secure enough pre-lets for a scheme to be viable, but 2016 will also be the year in which investors rediscover the high street as a magnet for people in an urbanizing world. Shopping areas in big cities will expand and opportunities will arise for investors with the right local knowledge.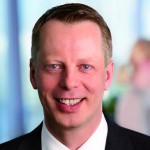 Friedrich Wachernig
Board Member at S Immo AG
We expect continuing positive development in 2016 in the markets with our largest retail real estate, Sofia and Bucharest. In particular, the outlook for Bucharest is very good due to an increase in household purchasing power. This is supported by robust private consumption, rising wages, low inflation, falling interest rates, and a strong labor market. Perhaps more fundamentally, it will remain necessary to come up with clever and advanced concepts in order to stay on the ball in the retail sector in 2016. It's not for nothing that German speakers say "Handel ist Wandel" ("retail is change").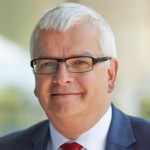 Marcus Wild
CEO SES Spar European Shopping Centers
The digitization of the bricks-and-mortar trade will continue to accelerate. Shopping centers are becoming extended communication and logistics hubs and home bases for brand visibility and multichanneling. The trend towards urbanity is accompanied by cocooning: Humans are urban, but simultaneously retreat behind their four walls. Peoples' need for security is greater, on the one hand due to external events, on the other hand due to social changes occurring in an aging population. Shopping centers provide a great sense of security. Cuisine is in total upheaval, and is experiencing the same development as the fashion trade over the past five years: Total branding is of the utmost importance, culinary creativity and individual new concepts like quality burgers are on the rise. For centers and retail stores, honesty and authenticity make brands and properties trustworthy and therefore more valuable.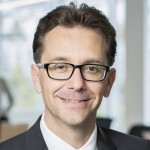 Roger Niederer
Chairman of SIX Payment Services
SIX has successfully established itself as a financial services provider in the international market over many years. The payment industry is currently in transition. Mobile cash and the internet are enabling completely new settlement processes. The trend theme "mobile payment" will continue to be one that we as a company actively shape. Our focus will be on expanding our existing client relationships with shopping centers next year as well. The voucher card system concept meets the needs of modern consumers and is becoming increasingly popular. We will continue to bet on that.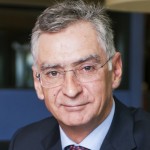 Fernando Oliveira
CEO of Sonae Sierra
From our point of view, in 2016 the upward trend of the European real estate market over the last few years will continue, in particular in the south of Europe, backed by greater access to credit, higher levels of consumption among the population, and the entry of new foreign investors, mainly from Qatar, Southeast Asia, and the United States. In 2016, Sonae Sierra will continue its approach of greater exposure to new development opportunities, asset valuation by refurbishments and expansions, and professional service provision to third parties applied to Europe and new markets. In concrete terms, we will see the inauguration of the ParkLake shopping center (Bucharest, Romania), with 70,000 sq m of GLA, scheduled for 2016. We will further advance on the development of the Zenata shopping center (Morocco) and Designer Outlet (Malaga, Spain).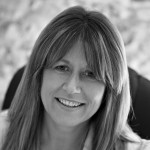 Michelle Buxton
Group Managing Director of toolboxmarketing
The death of the average shopping center: In an increasingly competitive industry, centers need clearer points of difference. We forecast the rise of clearly positioned formats such as value, urban, community, specialty, and entertainment.
Technology versus experience: Advancement in the digital world will continue to provide major opportunities and challenges. Embracing new technologies and engaging shoppers is key, but should be done in tandem with improving the overall physical experience. Owners need to challenge their retail-driven approach and think more about their centers as social spaces.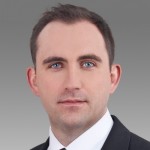 Tomasz Lisiecki
Chief Development Officer of TriGranit
The Polish retail sector saw some relatively calm months in 2015, with only a few new developments. Four shopping centers have opened so far in 2015 in secondary Polish cities, adding 132,300 sq m of GLA to the polish retail stock. One shopping center also refurbished. Although Warsaw saw no shopping center development this year, significant growth is expected in modern shopping center schemes in the next two to three years, while new, small retail parks and discount centers will be built in secondary cities. The three retail centers in the Polish pipeline that are to be finished in 2016 are Posnania in Poznan (99,000 sq m of GLA), the Wroclavia in Wroclav (64,000 sq m of GLA), and the Metropolia in Gdansk (34,400 sq m of GLA).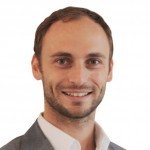 Bernd Albl
Head of Division viBIZ – Digital Shopfitting and Innovation and Product Management at Umdasch Shopfitting
A major issue for the future will be Electronic Shelf Labeling (ESL). It is always relevant and saves time and money. These are criteria that consumers like. They are also criteria that Umdasch Shopfitting meets completely with its ESL. In shopfitting, the trend is towards mobility: The smartphone is becoming more integrated into retail stores. One example is tracking technologies. A further addition is transparent displays that must be incorporated perfectly into the display case. Digital Signage is not a new concept. A challenge for the future will be to integrate moving images perfectly into the architecture. The public spaces in shopping centers must provide an experience. The catchphrases here are gamification and infotainment.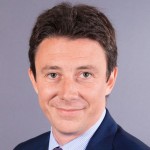 Benjamin Griveaux
Director of Communications and Institutional Relations at Unibail-Rodamco
Our high-profile development projects, representing a total of €8.2 billion, make up Europe's largest development pipeline. We focus on the development of prime shopping centers in capital cities in continental Europe. We recently launched two major schemes: Polygone Riviera in Cagnes-sur-Mer and Mall of Scandinavia in Stockholm. Both are set to raise the standard of shopping centers in Europe. Our innovation incubator, UR-Lab, is dedicated to monitoring trends to create new concepts such as The Dining Experience™ and The Designer Gallery™. We are also committed to sustainability in all of our projects.