Despite many challenges and testing market conditions last year, ADG group has passed one more important milestone by opening five new neighborhood centers called Meeting Place in different districts of Moscow: Meeting Place Baikonur, Meeting Place Biryusinka, Meeting Place Ekran, Meeting Place Kirgizia, and Meeting Place Orbita.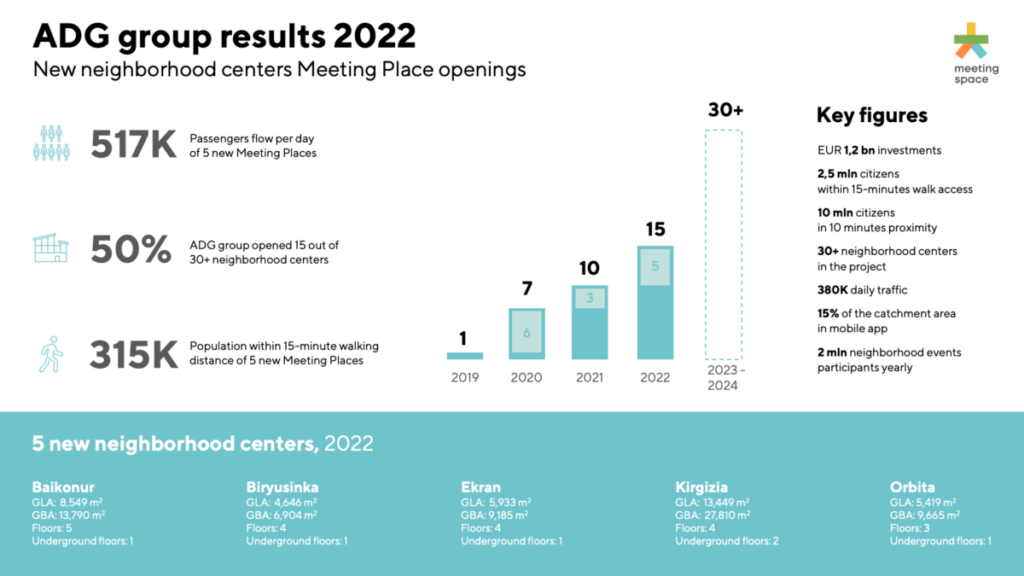 ADG group has also signed two important agreements with new partners – Eat Market and DDX Fitness. The joint work with Eat Market, an experienced developer of artisan food markets, helps ADG group to offset the exit of F&B international brands from the domestic market thanks to the hugely increased role of the food halls in generating footfall to the neighborhood centers. Eat Market will operate ADG's existing and upcoming food halls and by the end of 2023 will be managing markets with a total area of more than 17,000 sq m in 12 neighborhood centers of the Meeting Place project.
An agreement with DDX Fitness will also pave the way to keep traffic into the neighborhood centers amid uncertainty over the future of the local cinema industry. It also makes a positive impact on improving the well-being and quality of life of local residents.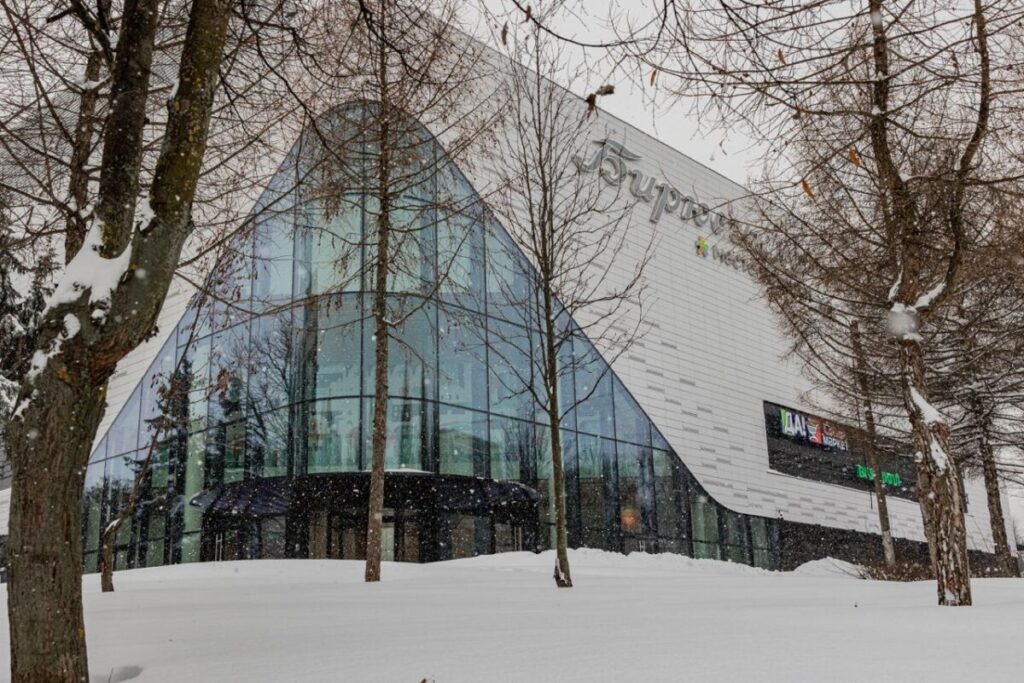 Another key development is ADG's strategic agreement with the "Da!" discount store chain, which opened its doors to the local residents in neighborhood centers Meeting Place Biryusinka and Meeting Place Orbita with a planned opening scheduled in the first quarter of 2023 in the neighborhood center Meeting Place Orion.
These achievements highlight ADG's ability to perform strongly even in uncertain market conditions thanks to the flexibility and adaptivity of the Meeting Place concept that enables further development and steady growth for one of the key construction projects in Moscow.