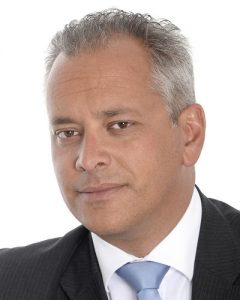 BNP Paribas
Guillaume Delattre
From April 18, 2017, Guillaume Delattre will oversee investment, real estate sales, and asset management for BNP Paribas REIM France. He will report to Jacqueline Faisant, Chairwoman of the BNP Paribas REIM France Executive Board, of which he will also be a member.
46-year old Delattre is a graduate of ESC Lille-Skema. He joined the company in 1995 and has occupyied various positions, including deputy head of the Transaction Paris Office Rental from 2001 to 2005. From 2005 to 2010, he was managing director of BNP Paribas Real Estate in Belgium and then in Spain. Between 2010 and 2013, Delattre directed Corporate Coverage activities, the department that cares for BNP Paribas Real Estate's major international clients.
In January 2013, he was appointed executive regional head for international advisory and as a member of the Executive Committee. Since January 1, 2015, he has been vice president of BNP Paribas Real Estate Advisory France.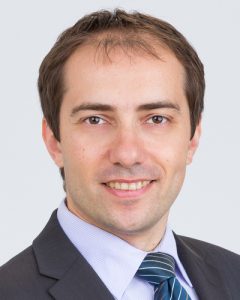 Grosvenor Europe
Jarek Morawski
Jarek Morawski joins Grosvenor Europe as Director, Research and Analysis. He will be based in Luxembourg and will help drive the business strategy through detailed market research and analysis.
Before joining the company, Morawski held senior positions in the research and risk departments of Norges Bank Real Estate Management. Prior to that, he worked for RREEF Real Estate (now Deutsche Asset Management) in European research and strategy. He holds degrees in Economics, Finance and Banking, and Quantitative Methods from the University of Freiburg (Germany) and Warsaw School of Economics, as well as a PhD in Economics from the University of Freiburg.
Morawski commented: "Grosvenor is a very reputable company with a unique, long track-record. It combines centuries of history with a sophisticated, research-based approach to real estate investment. I am very excited about the opportunity to contribute to the development of winning strategies as the business continues to grow and evolve."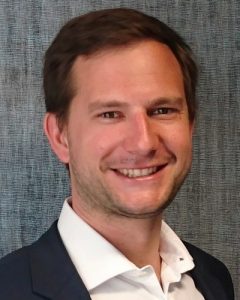 Hammerson
Maxime Depreux
Hammerson has announced that it has appointed Maxime Depreux to the newly created role of Chief Operating Officer—Premium Outlets, with responsibility for Hammerson's European outlets portfolio.
Depreux will report into Timon Drakesmith, Chief Financial Officer and Managing Director, Premium Outlets. He began working at Hammerson France as an asset manager in 2009 before joining the outlets team as investment director in 2014 following the creation of VIA Outlets.
The appointment forms part of the company's move to contribute greater management resources to both outlet partnerships, reinforcing its commitment to this high-growth sub-sector of the retail market.
Drakesmith commented: "2016 marked a pivotal year in the evolution of our outlet business as we increased our stake in Value Retail and achieved critical scale in the European outlets market through VIA. Now is the right time to bolster our management resources and I am delighted that Maxime will be taking on the newly created role of COO—Premium Outlets."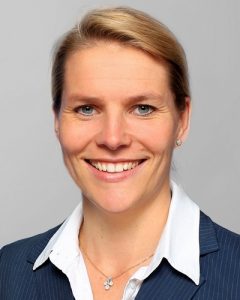 Internos
Hanna Reitz
Hanna Reitz is the new head of fund accounting at Internos Global Investors, a pan-European real estate fund manager with €3.5 billion in assets under management.
From the Frankfurt am Main site, she will be responsible for accounting for the funds Internos manages and invests in Europe and report directly to senior management.
The 36-year-old business and real estate graduate has 10 years of experience in real estate funds and has worked for KPMG AG and Corestate Capital AG, among others.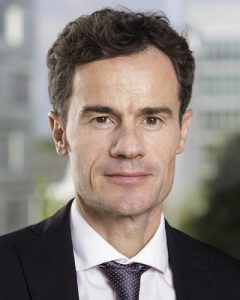 Unibail-Rodamco Germany GmbH
Olivier Nougarou
After 15 years with the company, Olivier Nougarou, CEO of Unibail-Rodamco Germany GmbH, has decided to accept new entrepreneurial challenges and leave the group at the end of April 2017. COO Jean-Marie Tritant will take over his tasks until the position is filled.
Over the past four years, Nougarou has shaped the successful integration of the German organization into the Unibail-Rodamco group. Before his time in Germany, he already held various management functions at the company headquarters in France as well as in other European countries.
He started his work for the company in 2001. After several years in shopping center and operating management, where he took over integration tasks during the mergers of Unibail and Rodamco, he was appointed director of operations for Central Europe in 2009. In this position, he played a key role in the integration of Simon Ivanhoe's portfolio.
Follow ACROSS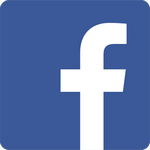 Share this article