HONG KONG
Des Voeux Road Central
Benoy has lent its support to the pedestrianization of Des Voeux Road Central, with the campaign seeking to see the busy thoroughfare transformed into a pedestrian/tram green zone. 
Running through the heart of the Central Business District on Hong Kong Island, Des Voeux Road Central is one of the city's busiest major arteries. The road supports vehicular traffic, the city's tram line, and between 4,000 and 8,000 pedestrians per hour. Small streets and laneways dissect the road along with several elevated walkways and footbridges.
The area is often congested with poor air quality and is challenging for pedestrians. Benoy's design focuses on delivering a connected and diversified realm of experiences on the walkable, 1.4-km-long thoroughfare. The proposal sees the removal of cars and buses, giving real public space to pedestrians and addressing the congestion and pollution issues.
The city's historic tram network would remain intact, celebrating the significance of this early form of public transport. The concept also uses digital technologies and light projections to capture the evolution of Des Voeux Road Central and its transformation over many decades through the city's extensive harbor-front reclamations.
Taking a multi-faceted approach to experiential street design, the concept introduces a wide spectrum of architectural and design features.
CANADA
Outlet Collection Winnipeg
Central Canada's dedicated outlet shopping center will celebrate its public grand opening on Wednesday, May 3, 2017.
Outlet Collection Winnipeg will feature 37,160 sq m of retail space and as many as 100 retailers, providing a level of shopping experience that will cater to all tastes and budgets. Overall, the project will have created more than 1,300 full- and part-time retail jobs and 400 construction-related jobs.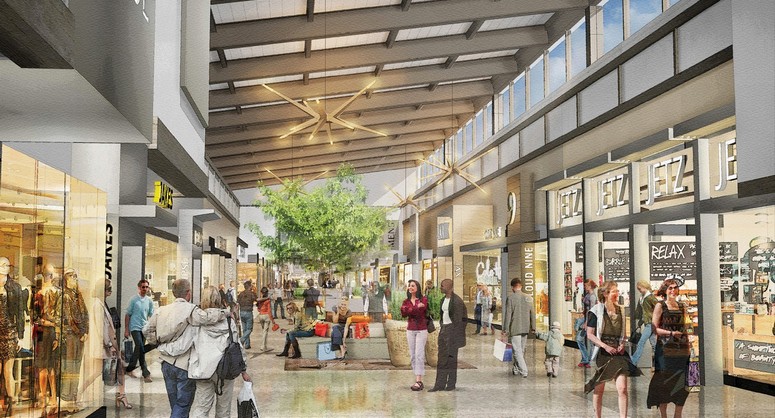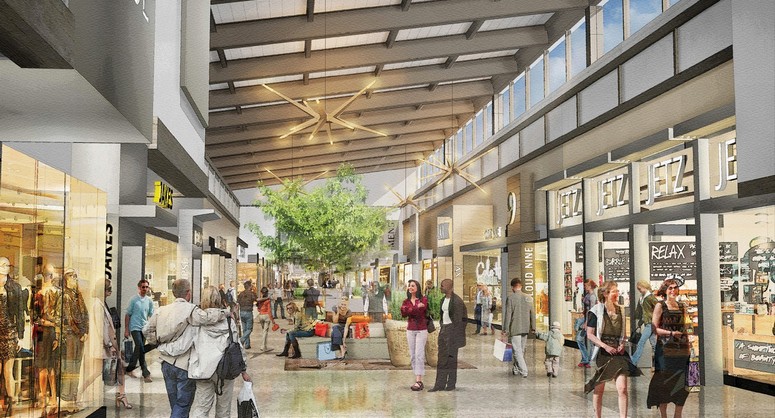 "The scheme will be a unique place to shop and to work," said Dimitrios Cotsianis, General Manager of Outlet Collection Winnipeg. On March 8, 2017, Outlet Collection Winnipeg confirmed the first group of 45 retailers below, with as many as half of them brands new to the Manitoba market. It will also feature six anchor tenants, including Saks Off 5TH, Old Navy, F21 Red, DSW Designer Shoe Warehouse, and Winners.
"Job creation is the backbone of every economy and we are proud that the significant investment we and our partners have made in Winnipeg has translated into thousands of construction and retail employment opportunities for its residents," commented Blair Forster, President, Forster Projects. Alongside Forster Projects, Ivanhoé Cambridge and Havard Developments are also responsible for the Outlet Center.
TURKEY
Rize Shopping Center
Apleona GVA recently announced that it had won consulting, leasing, and management contracts for Turkish retail projects and department stores with a total of 80,000 sq m of retail space.
As part of these mandates, the real estate service provider is designing the future tenant structures for each of three malls currently under construction and is assuming responsibility for retail space leasing.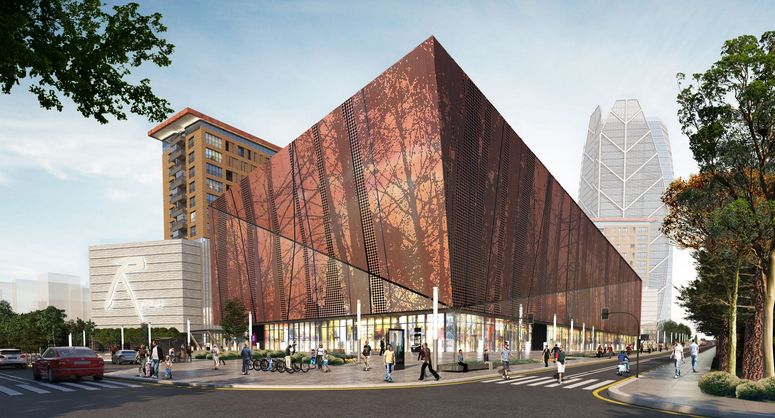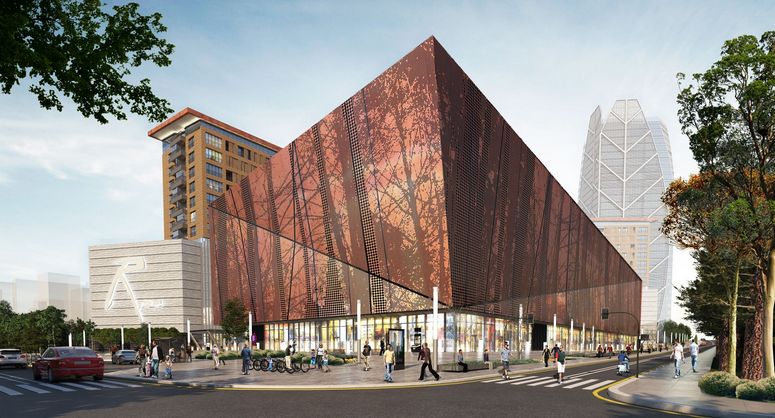 The largest of these three projects is the Rize Shopping Center in northeastern Rize on Turkey's Black Sea coast. Construction work on the Rize Shopping Center, the city's first, began at the end of 2016 on the centrally located grounds of a former stadium.
According to the plans of the local investor and project developer, Rize Insaat Yatirim Sanayi, the Rize Shopping Center's 120 stores with 32,000 sq m of retail space will be accompanied by a cinema complex with 11 auditoriums, a supermarket, and living and entertainment spaces.
Apleona GVA is currently responsible for the design and leasing of its retail space. After completion of the center in 2019, the real estate service provider will also take over the object's property and center management.
USA
Miami Worldcenter
Occupying 27 acres in the heart of downtown Miami, Miami Worldcenter is one of the largest private real estate developments underway in the United States.
The groundbreaking occurred in the first quarter of 2016. The 10-block project will feature a diverse mix of urban land use, including high-street retail, hospitality, and residential space surrounded by world-class amenities and boasting convenient access to transportation.
All told, the master-planned development is expected to account for approximately $2 billion in new investment in downtown Miami.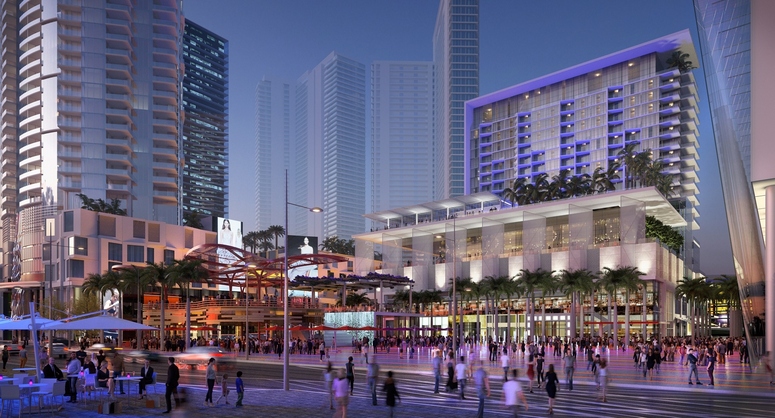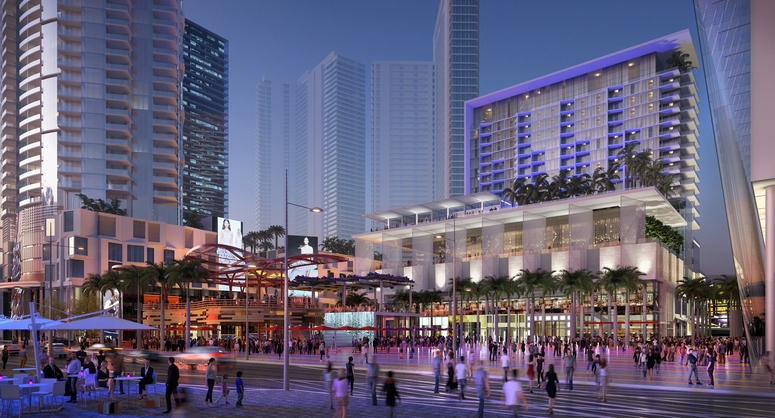 The focal point of Miami Worldcenter will be a pedestrian-oriented "high street" retail promenade and plaza featuring shopping, dining, and entertainment options that serves as a destination for locals and visitors from around the world.
The retail component will be developed in collaboration with The Forbes Company and Taubman. The 7th Street Promenade will be nearby. It is a pedestrian-only thoroughfare running from the American Airlines Arena and the waterfront on the east to the project's exposition center and convention hotel on the west.
Follow ACROSS on