In keeping with ULI's future-oriented and international perspective, the ULI Ireland Conference will focus on the following three themes:
City governance, policy design, development framework, and strategic vision;
Residential development, density, and solutions to housing supply;
City infrastructure, smart cities/transport, and technology.
The half day conference will bring together international leaders in urban development, along with Ireland's leaders and policy makers.
Keynote Speaker
Governor Martin O'Malley, former Governor of Maryland, former Mayor of Baltimore, and 2016 U.S. Democratic presidential candidate
Governor O'Malley has extensive experience in city governance and urban development. He is currently Chair of the Advisory Council of MetroLab Network, a group of more than 35 city-university partnerships focused on bringing data, analytics, and innovation to city government.
Confirmed Speakers
Léan Doody, Lead Consultant on Smart Cities, ARUP
Marian Finnegan, Chief Economist and Director of Research, Cushman & Wakefield
Craig Hughes, Global Real Estate Leader, PwC
Edward Jones, Architect, Dixon Jones (recent winner to design College Green)
Owen Keegan, CEO, Dublin City Council
Thomas Sevcik, MD, Arthesia Group
Dr. Conor Skehan, Chairman, Housing Agency
More info: ULI Ireland Conference 2017
Follow ACROSS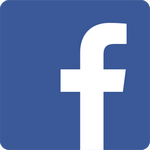 Share this article