FASHION HOUSE Outlet Centre Moscow is the first fully-enclosed outlet centre in Russia. Every day of the year, customers can find here top quality international and domestic brands, available at between 30%-70% less than original prices.
The outlet has 20,000 sq m, including 4,500 sq m of Phase II (opened in November 2016). The Phase II opening was accompanied with giving an enhanced look to the general scheme, e.g. beautifully designed new arches, balconies and new street names for the passages. The scheme's interior also has a plenty of greenery for a friendly shopping atmosphere. Among the scheme's tenants are Tommy Hilfiger, Furla, Pinko, adidas, Reebok, US Polo, Tom Tailor, Benetton, Nike, Puma, Lacoste, Tru Trussardi, Samsonite, Salomon, Etro, Max Mara and others.
This impressive portfolio is now enriched by three new brands –Strellson, HÖGL and Gipfel – that have leased 384 sq m in total.
"We successfully continue our way to be a perfectly managed and desired shopping destination – both for retailers and customers. FASHION HOUSE Outlet Centre Moscow attracts the best brands and offer them the best leasing conditions. Today we are very happy to welcome three new fantastic tenants, HÖGL, Strellson and Gipfel, in our outlet centre,"  comments Brendon O'Reilly, Managing Director of FASHION HOUSE Group.
Strellson is a world-recognized brand, offering top quality clothes and accessories for men. The foundation of the Strellson success was laid in 1985 when the former owners of Hugo Boss, Jochen and Uwe Holy, purchased Friedrich Straehl & Co AG – a Swiss coat manufacturer. Since then the minimalistic and sophisticated style of Strellson has been setting the character of urban fashion.
The 143,5 sq m store in FASHION HOUSE Outlet Centre Moscow just opened and offers assortment for classic fashion admirers as well as trendsetters. Strellson's suits combine functionality, individuality, elegance and complemented with versatile accessories constitute a must-have for cosmopolitan men.
Established in 1930-s, HÖGL is a footwear designer for women. Fashion by HÖGL is feminine, chic and contemporary. The shoes are made in HÖGL own factories, from carefully-selected, high-quality materials with a meticulous attention to detail. Therefore, whether heels, trainers or boots they ensure functionality and maximum comfort.
The Austrian manufacturer can boast over 80 years of development experience, throughout which the brand has become present in more than 40 countries. HÖGL has leased 146,5 sqm of retail space.
Gipfel is a leading producer of quality, eco-friendly kitchenware and kitchen accessories. It entered the Russian market in 1997 and has representative offices in other 40 countries. The brand has gained recognition thanks to the excellent quality of the products and their user-friendly design.
The large assortment – totaling more than 3,000 items – allows all lovers of healthy food to cook quickly and conveniently. Gipfel, whose maxim is an impeccable quality at an affordable price, is to open a 94 sq m store.
Follow ACROSS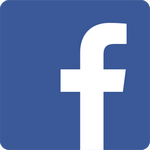 Share this article