"We are pleased to complete the purchase of this premier asset on one of the most desirable retail streets in the Left Bank," said Joseph Sitt, CEO of Thor Equities.
Situated on the corner of Rue Bernard Palissy, 54 Rue de Rennes features 267 square meters currently let to Italian contemporary fashion company Stefanel. Thor has negotiated the departure of Stefanel one month after closing.
Rue de Rennes is among the prime shopping destinations in Paris, both for the number of stores and profusion of international retailers. Close to the historical district of Saint-Germain-des-Prés, the area surrounding 54 Rue de Rennes boasts high-end brands such as Cartier, Montblanc, Rolex and Kenzo.
"With the acquisition of 54 Rue de Rennes, we are continuing to expand our portfolio of retail and mixed-use properties on high-street corridors in Paris, London, Madrid, Milan and other cities throughout Europe," said Jared Hart, Managing Director of Thor Equities Europe.
Thor owns additional properties in Paris including 32 Rue des Archives and 51-53 Blvd. Haussmann; 65 Blvd. de la Croisette in Cannes; 5 Puerta del Sol, 11 Puerta del Sol and 16 Calle Fuencarral in Madrid; and 26 Via della Spiga in Milan. Thor Equities also owns a number of properties in London including 151 Wardour St., 145 Oxford St., 105-109 Oxford St., Bond Street House at 14 Clifford St., and the Burlington Arcade.
Follow ACROSS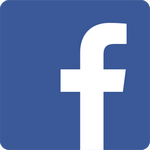 Share this article