By Allan Remmelkoor
Once a member of the medieval Hanseatic League, it's a melting pot for Fenno-Ugric, Scandinavian, and Slavic peoples and cultures. More recently, we have been capitalizing on many aspects of our history and location, but today's focus is a topic close to my heart and of interest to ACROSS readers—retail. I strongly believe Tallinn is a perfect market for testing new brand concepts. Here, one can hit three targets with a single shot.
First, the consumer profile. One third of Tallinn's population is Russian-speaking, with taste preferences and buying habits notably differing from those of Estonians.
Moreover, 10 million passengers pass through the Port of Tallinn annually, mostly tourists from Finland, but also from Sweden and elsewhere, creating a steady customer flow for Tallinn's shopping centers. One can thus obtain valuable feedback from three different customer segments in a single effort—afterwards, simply fine-tune your concept for the respective markets!
Secondly, consumer behavior. Estonians are notoriously tech-savvy. The country offers e-residency and an all-out digital society. We are eager to test any available e-solutions anywhere and anytime, so one could hardly find a better market for rolling out e-commerce digital solutions and technology platforms to consumers.
The feedback will be rapid, straight, and honest, which is vital for each retailer seeking to survive and be victorious in today's retail battlefield. While the Scandinavian retail market is rather protectionist and oriented towards local brands and Russia, one can find in Tallinn a great environment for testing new technologies or styles abroad.
Last, but by far not least: the development of the local retail market and shopping centers. Retail growth in Estonia has remained at 5 to 6% for the last six years (5.2% in 2016), among the highest in Europe. Tallinn has about 1.3 sq m of retail sales space per capita, which is less than in Scandinavia and more than in CEE countries, yet just 20% of that was built during the last 10 years. Things are now starting to happen in Tallinn as well, however.
The ambitious T1 Mall of Tallinn opens in October 2018 with approximately 55,000 sq m of GLA at the city's new public transportation hub, which also includes a new international rail terminal. 25% of its GLA is dedicated to entertainment and food and beverage, with a unique rooftop Ferris wheel looking over the city.
Existing malls like Kristiine are about to announce refurbishment plans and further developments are on the way as the historic Tallinn Department Store prepares to launch an architectural competition to double its space in a few years and strengthen the downtown retail offer.
Now is a good time to check out the perspectives of some smaller markets that are easy to enter, feature an urban-lifestyle population, and strong macroeconomic indicators supporting retail growth.
Follow ACROSS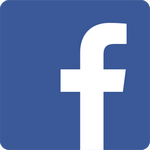 Share this article