By Allan Remmelkoor
Shopping centers of the future will be designed as high quality public spaces. The common area once used simply to allow customers to move between stores is becoming as important as the stores themselves, as it can either create or spoil the customer's mood and sense of the environment.
We are used to speaking of entertainment in shopping centers, but the meaning of this often remains murky. A cinema? Kids' playgrounds? Restaurants? Yes, all of these are a must, but even more important is the mood of our customers and how they feel inside our shopping centers.
This can be influenced by providing high-quality common spaces that should increasingly resemble public city spaces with their streets, squares and parks. We have designed our stores with windows up to 5.5 meters high, we use semantic signals familiar from city streets and new technology allows to deliver customized information and emotions not by simply installing ever bigger screens.
Furthermore, future shopping centers should serve as landmarks in the urban environment and help connect people. Just recently, Citycon CEO Marcel Kokkeel shared his view of shopping centers as urban crossing points with ACROSS readers.
I fully agree with him and we are proud to open T1 Mall of Tallinn in October 2018 as part of Tallinn's new public transport hub, featuring a new Rail Baltic passenger terminal, a city square, a bus terminal and a new tram line from Tallinn Airport to the city center.
Shopping centers of the future need to partner with the development authorities of public infrastructure and transport, creating investment synergies and helping to establish urban crossing points.
So what about landmarks? A 44-metre diameter Ferris wheel will stand on the rooftop of T1 Mall of Tallinn, the first of its kind in Europe, opening new panoramic views of the city and the Gulf of Tallinn from a height of 120 m above sea level. Indeed, shopping centers can add something cool to city living.
More info: T1 Mall of Tallinn
Facts about Estonia
Estonia, Northern Europe
Population: 1.3 million
Territory: 45,339 sq m
Capital: Tallinn (population over 400,000)
Economic indicators
GDP 2016: € 20.9 billion
Economic growth, Q1 2017: 4.4%
Wage growth, Q1 2017: 5.7%
Estonia's tax system is rated best among OECD countries.
In Estonia, founding a company takes 3 hours and filing a natural person's annual tax returns just 3 minutes.
Follow ACROSS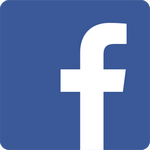 Share this article