The association selected two winners for the exclusive award conferred in a festive setting in front of 250 present members. "Store2be" and retail casting concept "First Story by Alexa" were both honoured with an equal score out of a total of ten finalists.
The top-class jury chose two store2be products from the portfolio for the coveted Innovation Award. The online booking platform pools promotional spaces clearly and allows a transparent booking process for live marketing campaigns. store2be offers live marketing locations in Germany, Austria and Switzerland.
The store2be SaaS solution Space Manager further enables the digital administration and marketing of promotional and mall spaces. As of today, store2be successfully cooperates with space partners from different sectors, including CEV Handelsimmobilien GmbH, Ströer and Unibail-Rodamco.
Follow ACROSS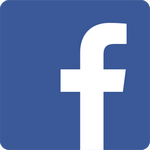 Share this article