Siec takes place at Porte de Versailles in Paris on June 21-22, 2017.
Meet and reach out to European and French leading market players. 4,600 visitors, 1,700 retailers, 1,600 developers, managers and investors.
More highlights:
Innovative Retailers' Village
Siec encourages new retailers to make themselves known and puts them in the spotlight by providing a dedicated area in the exhibition within the Innovative Retailers' Village. A fantastic opportunity to meet and chat with new innovative brands chosen for their potential in terms of performance and development, innovation or "coup de coeur".
Le Siec'LAB
To imagine the shopping experience of the future! In partnership with the Pôle Universitaire Léonard de Vinci, over 750 students will be participating in the Siec'LAB challenge to propose innovations for the retail of tomorrow.
MORE INFO: Follow ACROSS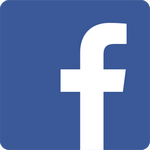 Share this article